DIY Buffalo Plaid
Nov 8th 2022
Check out this seasonal Greeting Cards Box!
Learn how to create this fun and easy DIY buffalo plaid greeting cards box that will be sure to add some Christmas magic to your indoor décor! Every December I get SO excited when greeting cards from my family and friends start coming in the mail, but I've only had an old basket to display them in. I wanted to create a functional art piece that would house all of the special cards while still looking beautiful with my other seasonal décor. 'Tis the season!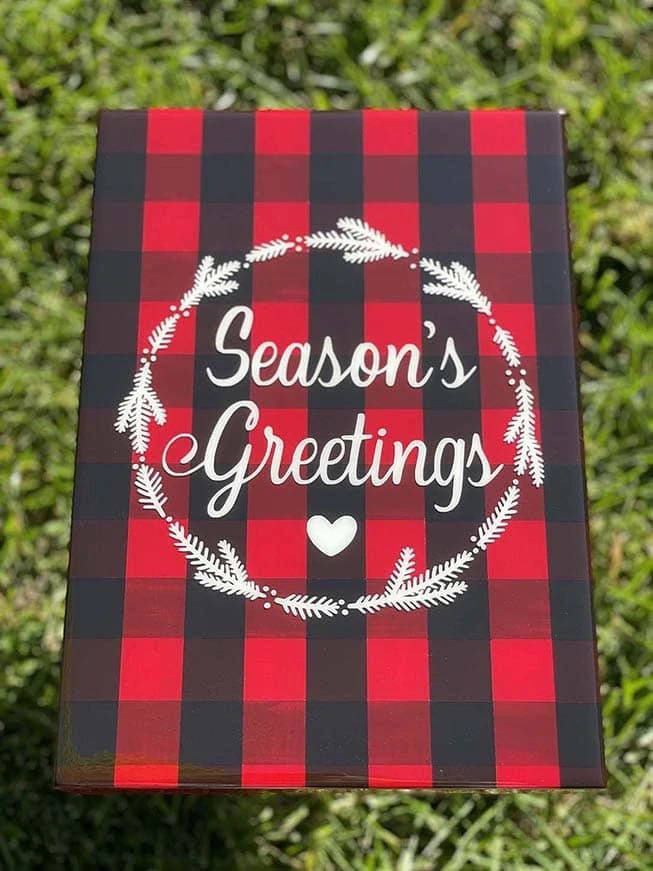 ---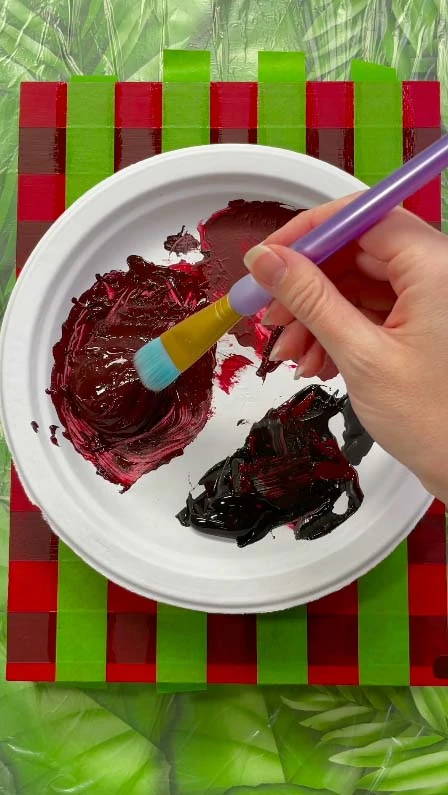 Materials Used:
Wooden box

iPad Pro with the Procreate app and Apple Pencil

Cricut Explore Air 2

Matte white vinyl with application tools

Red and black acrylic paint

Brush on gloss varnish

Frogtape painter's tape

Heat gun for easy tape removal

Slice ceramic craft knife and scissors

Culinary torch

Martha Stewart water-based stain
---
---
Here's the Full Buffalo Plaid Tutorial
Step 1: Prepping the box lid
Before painting the lid of this buffalo plaid box, we need to mask off the areas that we do not want to paint. Use your favorite brand of painter's tape to mask off the sides of the lid. Prime the lid with a white gesso or spray on primer and let dry. For this project we will mixing red and black acrylic paints to create the layers of plaid. There will be four colors in total forming a gradient from pure red to pure black (pure red, red mixed with a touch of black – medium red, red mixed with a bit more black – dark red, and pure black). Apply your first layer of pure red paint and let dry completely.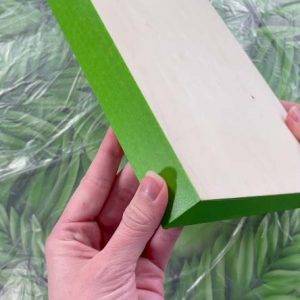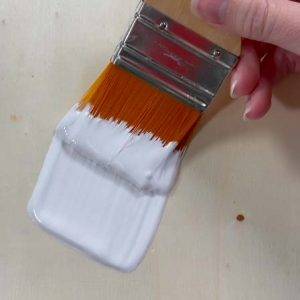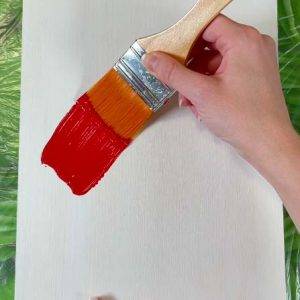 Step 2: First layer of tape
Peel and stick the first piece of horizontal painter's tape at the very top of the lid. Place another piece of tape directly under neither the first; this will be your temporary spacer piece. Apply a third piece of tape under the spacer piece and remove the spacer. Continue this process until the lid is covered with perfectly spaced, horizontal tape pieces. For extra bleed through protection, brush on a thin layer of varnish where the tape meets the lid. Once the varnish is completely dry, paint on a layer of your medium red acrylic mixture and let dry. Now it's time to peel off the tape!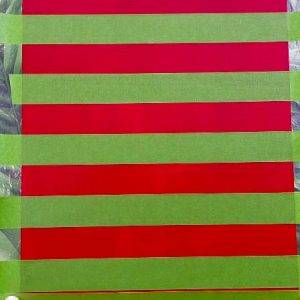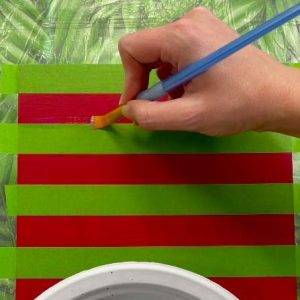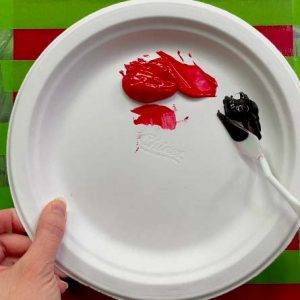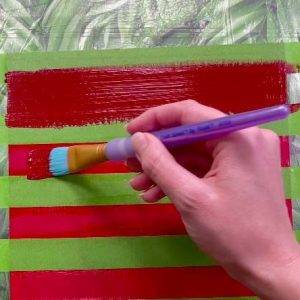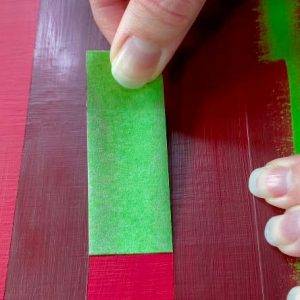 Step 3: More taping and painting
Repeat the previous step of applying the tape but this time place them vertically and start with your spacer piece. Don't forget to apply varnish to the tape seams and then brush on your dark red acrylic mixture. Once the paint is 100% dry do NOT remove the vertical pieces of tape! Stick on another layer of horizontal tape pieces over the vertical lines. This will create perfectly spaced squares. Seal in the seams with varnish, let dry and apply your pure black acrylic paint. Remove the tape to reveal your awesome buffalo plaid design!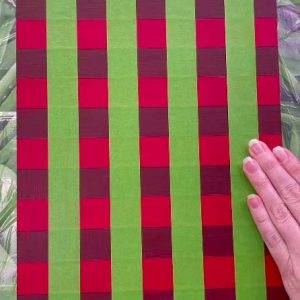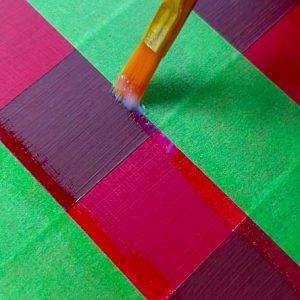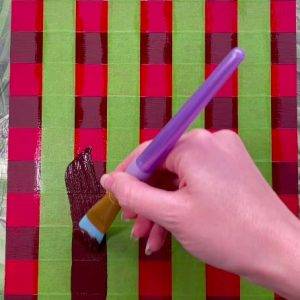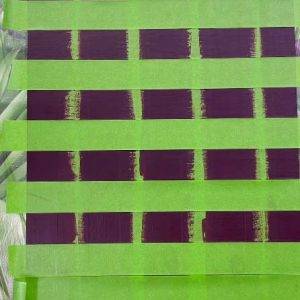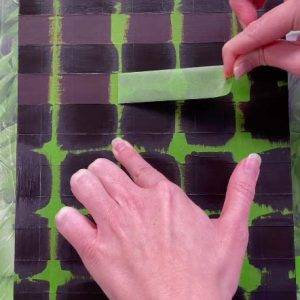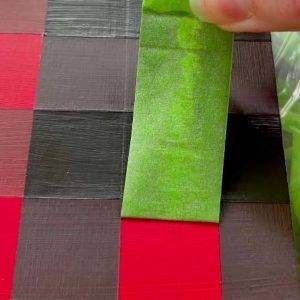 Step 4: Perfecting the edges
Remove the tape from the edges of the lid and apply a fresh layer of tape to the very bottom. Using the pure red acrylic, carefully paint the edges to tidy up the look.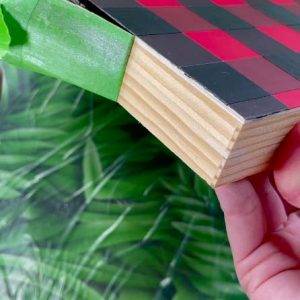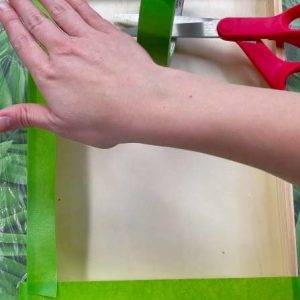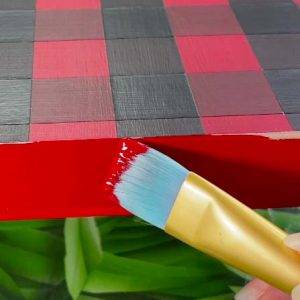 Step 5: Adding epoxy and vinyl
Once the edges are dry, pour on your first layer of MAS Epoxies' Table Top Pro LTD. While the epoxy is curing, prepare your vinyl design. I used my iPad and the Procreate app to create this Season's Greetings vinyl sticker. Apply the sticker to the fully cured and sanded epoxy layer and seal it in with one last layer of clear epoxy. Remove the tape from the bottom of the lid (use a heat gun to make the process easier).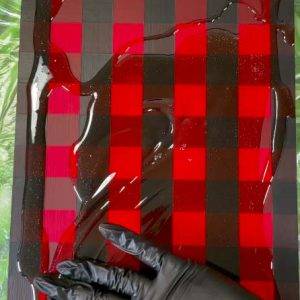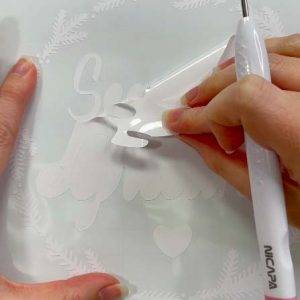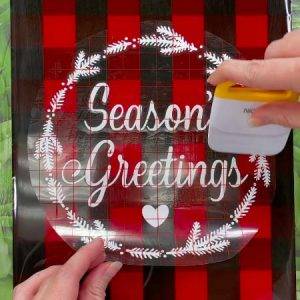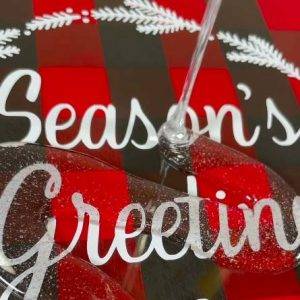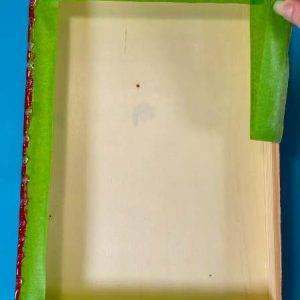 Step 6: Finishing the box
Mask off any areas of the box that you do not want stained. Using your favorite brand of stain, apply the stain (as directed by your specific brand) to the bottom portion of your buffalo plaid box.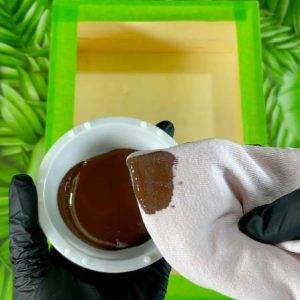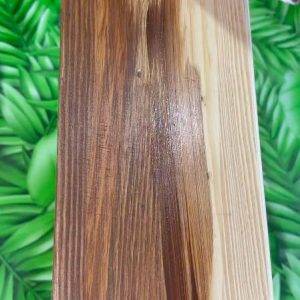 Don't forget to sign your beautiful artwork! I used a wood burning tool to burn my signature into the lid of the box. If you felt inspired by this tutorial to create a buffalo plaid box of your own, please post and tag @masepoxies #masepoxies on Instagram for a chance to be featured! We love seeing you explore new ways to resin! Stay creative and happy crafting!
---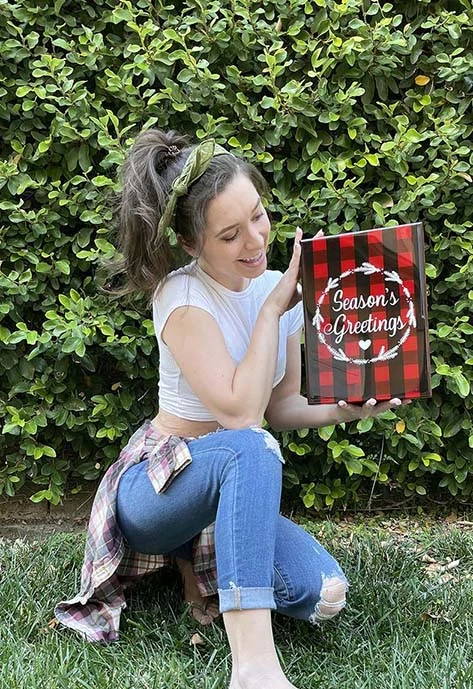 Thank you for joining us on this seasonal season's greetings adventure! To get started on your own plaid piece, check out the MAS Table Top Pro LTD system used in this tutorial!