DIY Halloween Countdown Sign
Oct 18th 2022
Learn How To Create A Holiday Sign

Using Resin, Vinyl, and Chalkboard Paint!
Halloween is just around the corner, and we are way too excited! What better way to get hyped for spooky season than to create your very own DIY Halloween countdown sign?! In this project, we will walk you through how to incorporate vinyl and chalkboard paint into your resin sign. Never forget when your favorite holidays are again, because we are confident that you will want a custom sign for each!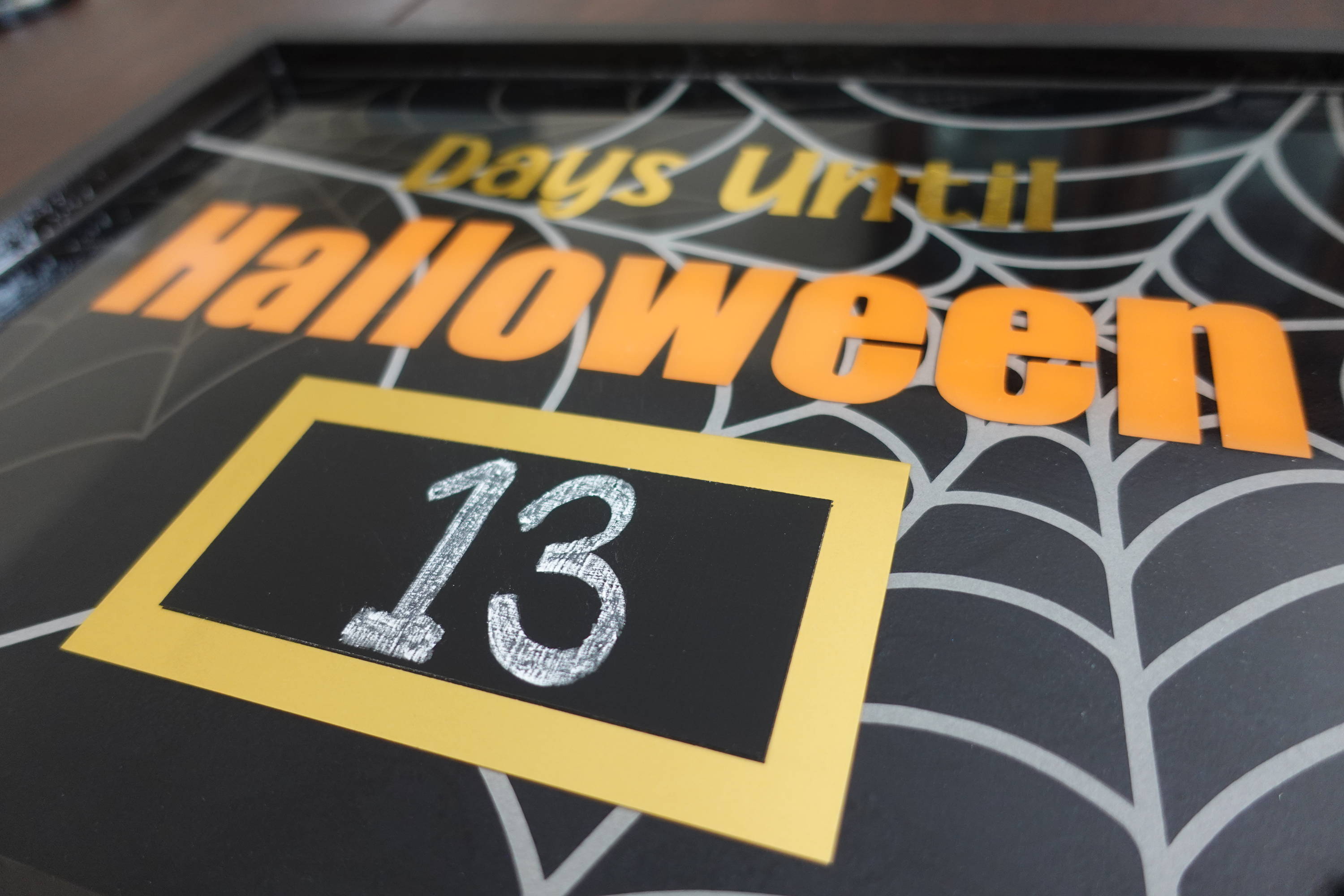 ---
---
Wooden panel
Black and white acrylic paint
iPad Pro with the Procreate app and Apple Pencil
Cricut Explore Air 2
Variety of vinyl and clear vinyl transfer paper with application tools
Fonts from Envato
150 grit sponge sander
Chalkboard paint
Culinary torch
Painter's tape
Black metallic mica powder
Black resin pigment
Chalk
Paint brush
---
Here is the epoxy system that was used in this project!
---
For this project, we will be using the MAS Table Top Pro epoxy system. This two-part (1:1 mix ratio) epoxy is an easy-to-use table top finish that is a maker's dream medium! It's compatible with color pigments, alcohol ink, acrylic paints, and more! This system has a 30 minute working time and can be recoated in about 2-4 hours after you pour.
---
Check out the process video!
---
---
Here's the full tutorial!
---
Step 1: Prepping the wooden panel
Before we begin pouring the epoxy, we first need to prep our substrate. For this project, I found a black wooden craft panel at my local craft store. The paint was a bit scuffed and there was some cleaning up that needed to take place. I removed the packaging and then coated the panel in a fresh layer of black paint. Set the substrate aside to dry while you move on to the next step.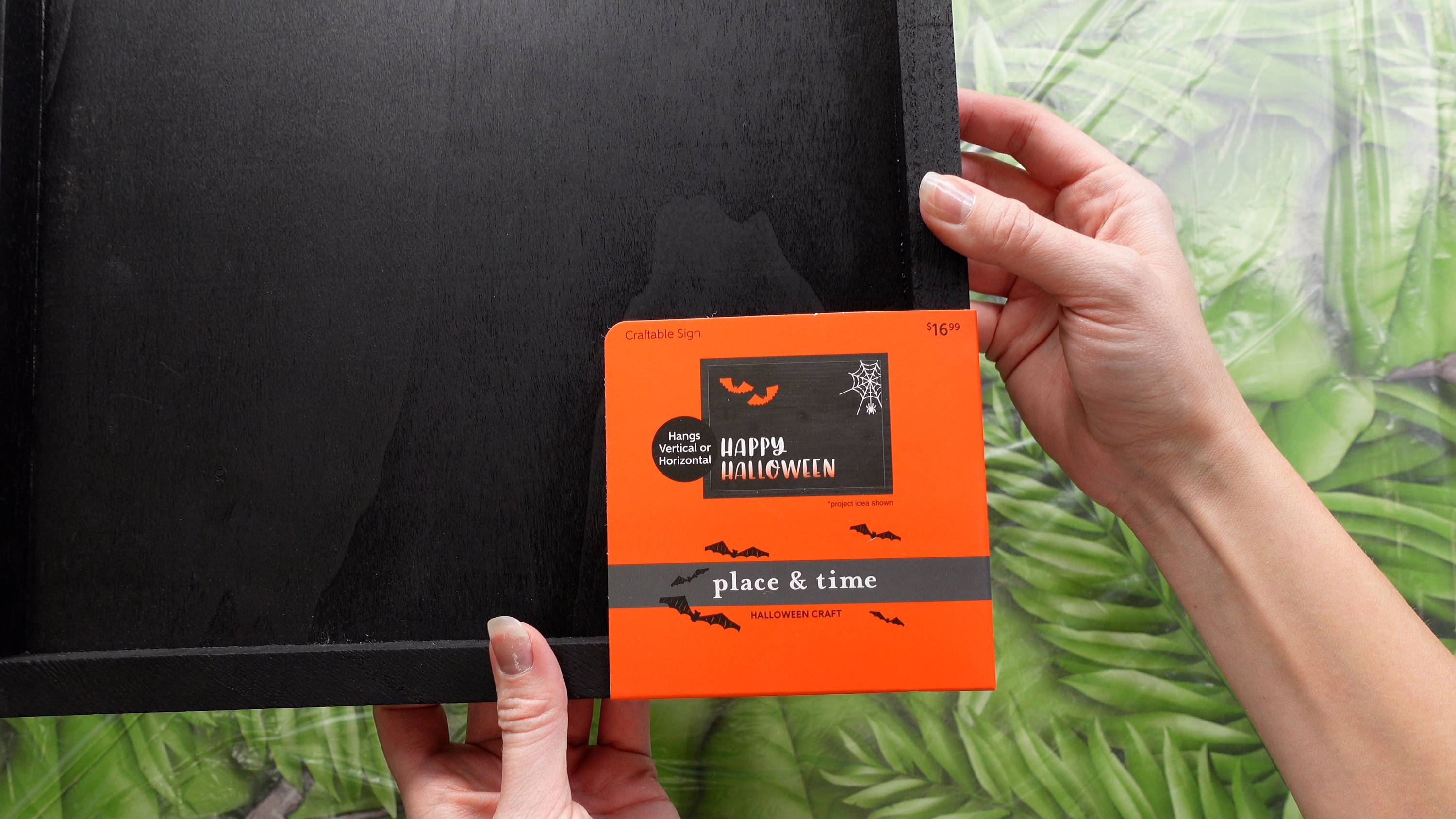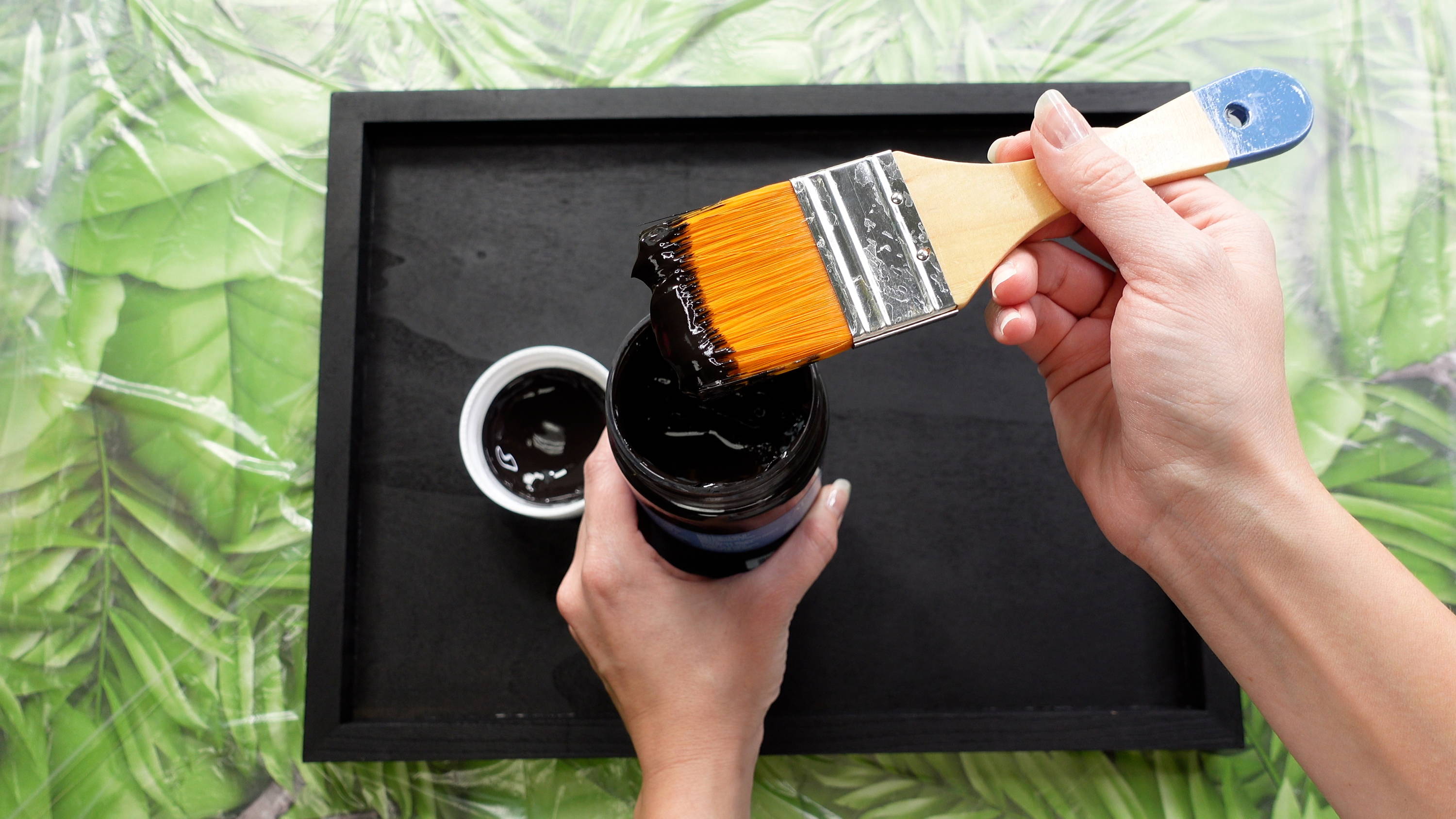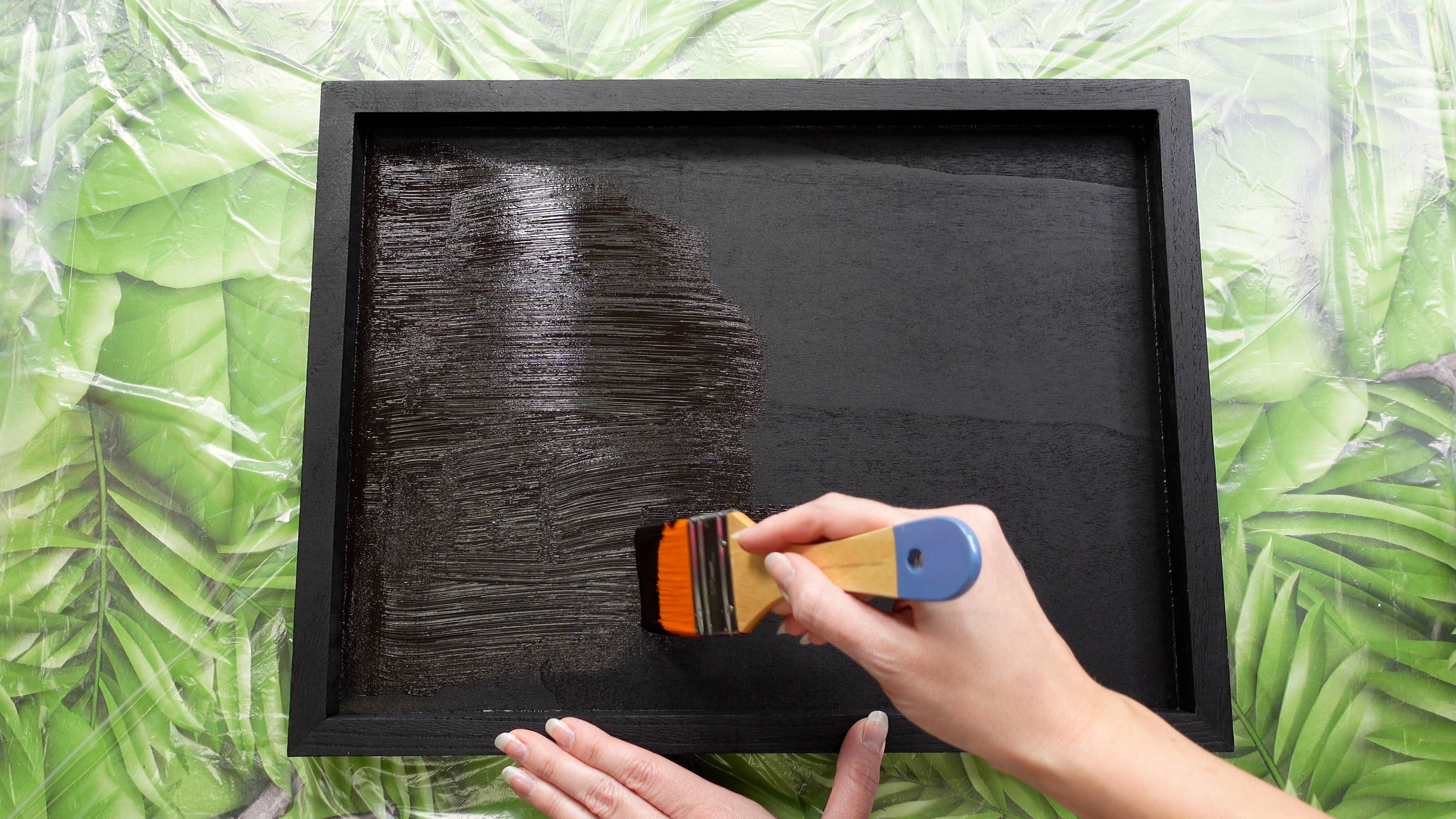 ---
Step 2: Creating the custom vinyl stickers
For this project I wanted to create some hand-drawn spiderweb decals for the background of the piece. I used the Procreate app and an Apple Pencil to draw the designs and loaded the images into a vinyl cutting machine! If you do not have a vinyl cutting machine, print the images onto computer paper and trace them onto tissue paper. Lay the tissue paper image onto your piece and trace over the lines with a sharpie. The sharpie will transfer through the tissue paper and onto your piece so you can fill in the design with acrylic paint.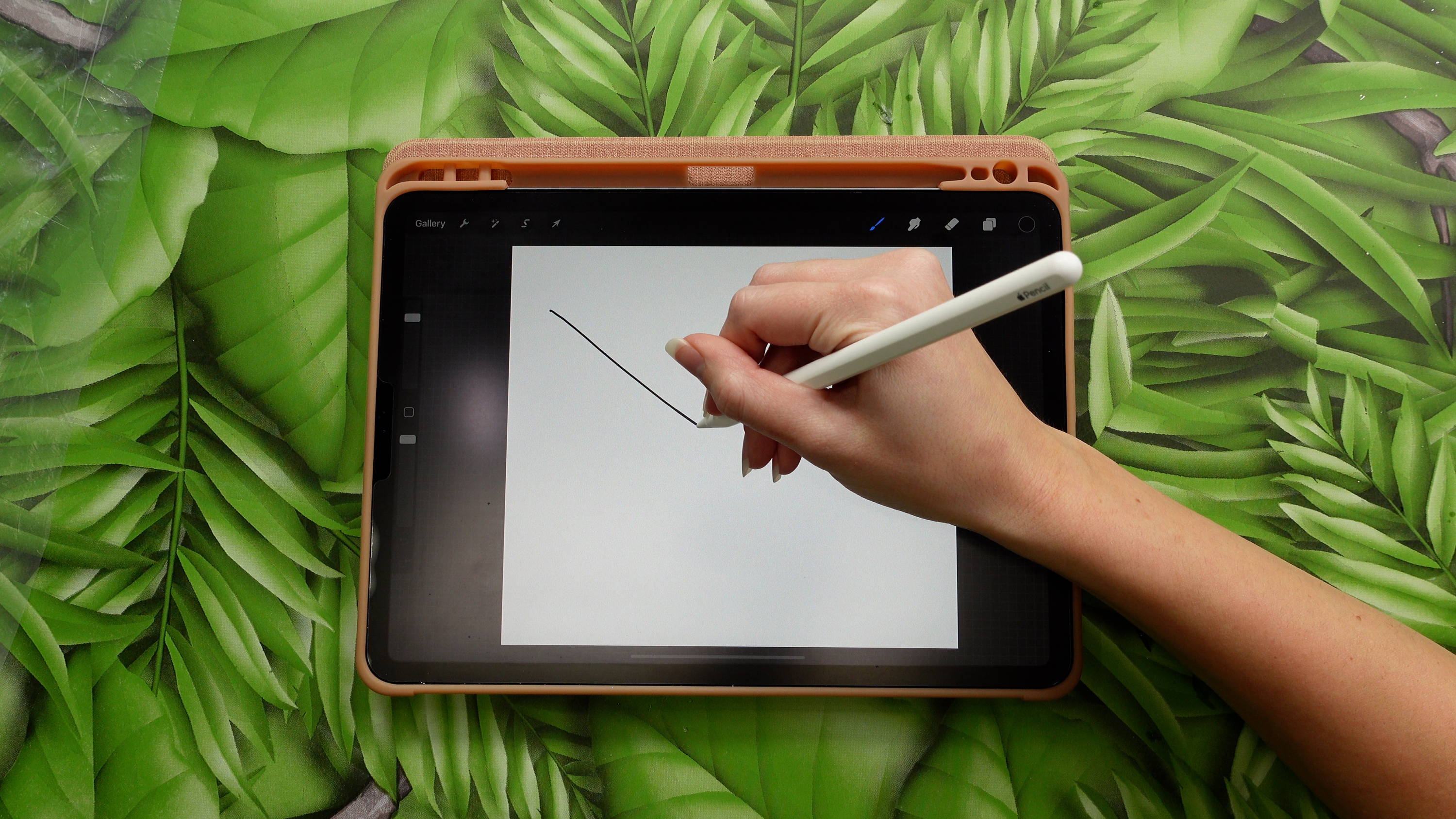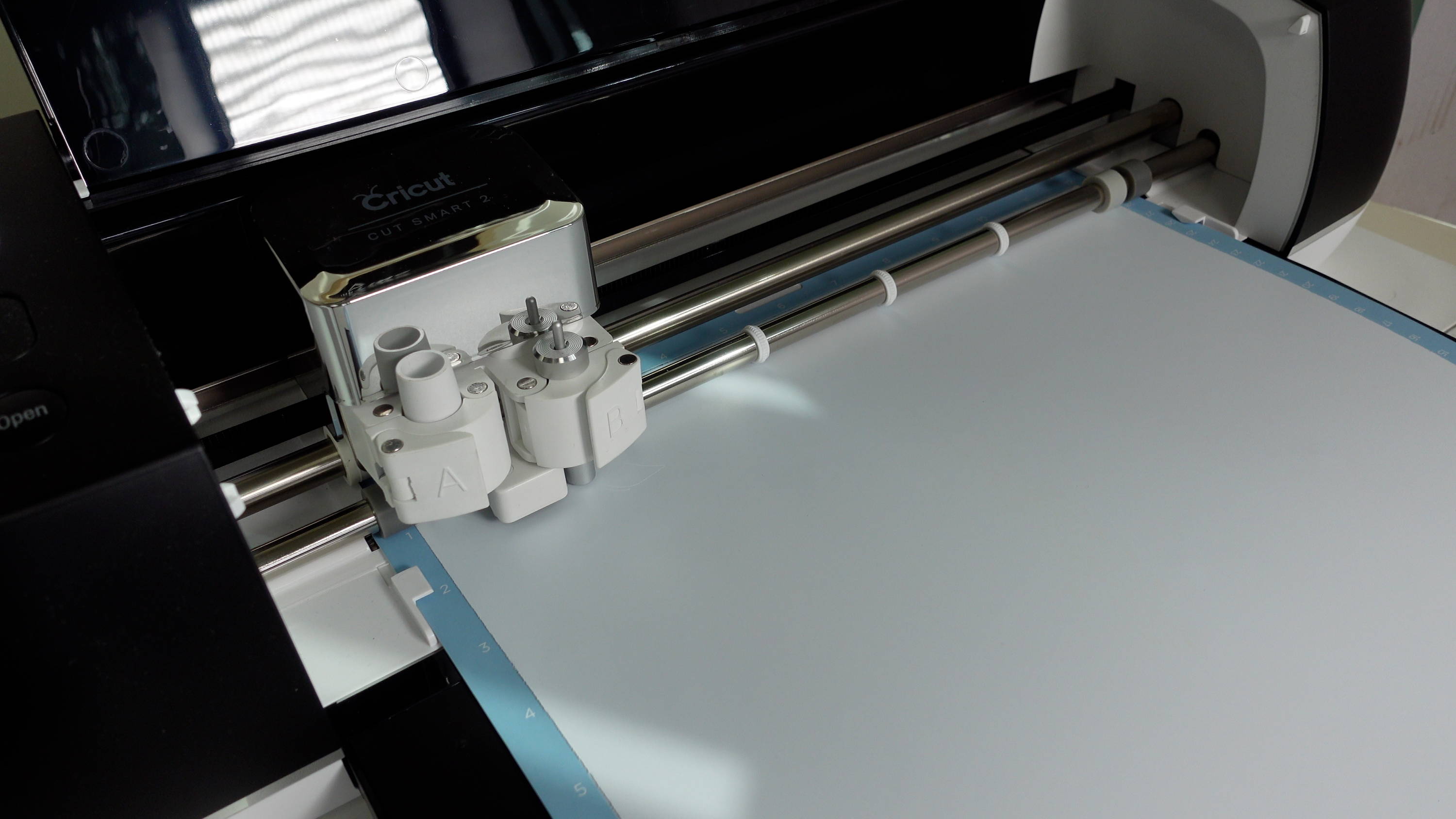 ---
Step 3: Creating depth with layers
Peel and stick the first spiderweb decal onto the painted wooden panel. Mix up a batch of Table Top Pro epoxy, tinted with black pigment, and pour it over your first layer of spiderwebs. You do NOT want the epoxy to be completely opaque black; just add enough to slightly tint it so you can still see the web through the epoxy. Let this layer cure completely before sanding it with a 150-grit sponge sander (this gives the next layer of epoxy something to hold on to). Throughout this entire project, make sure to sand in between each layer of epoxy and clean off any dust with a clean rag and rubbing alcohol. To add a little bit more space between the first spiderweb and the second, I added a layer of clear epoxy on top of the tinted layer. Once that was cured and sanded, I stuck on the second spiderweb decal. My decal was a bit small, so I had to go in with some acrylic paint to finish up the lines. It's now time to add another layer of epoxy tinted with a small amount of metallic black mica powder. Let this layer fully cure before moving on to the next step.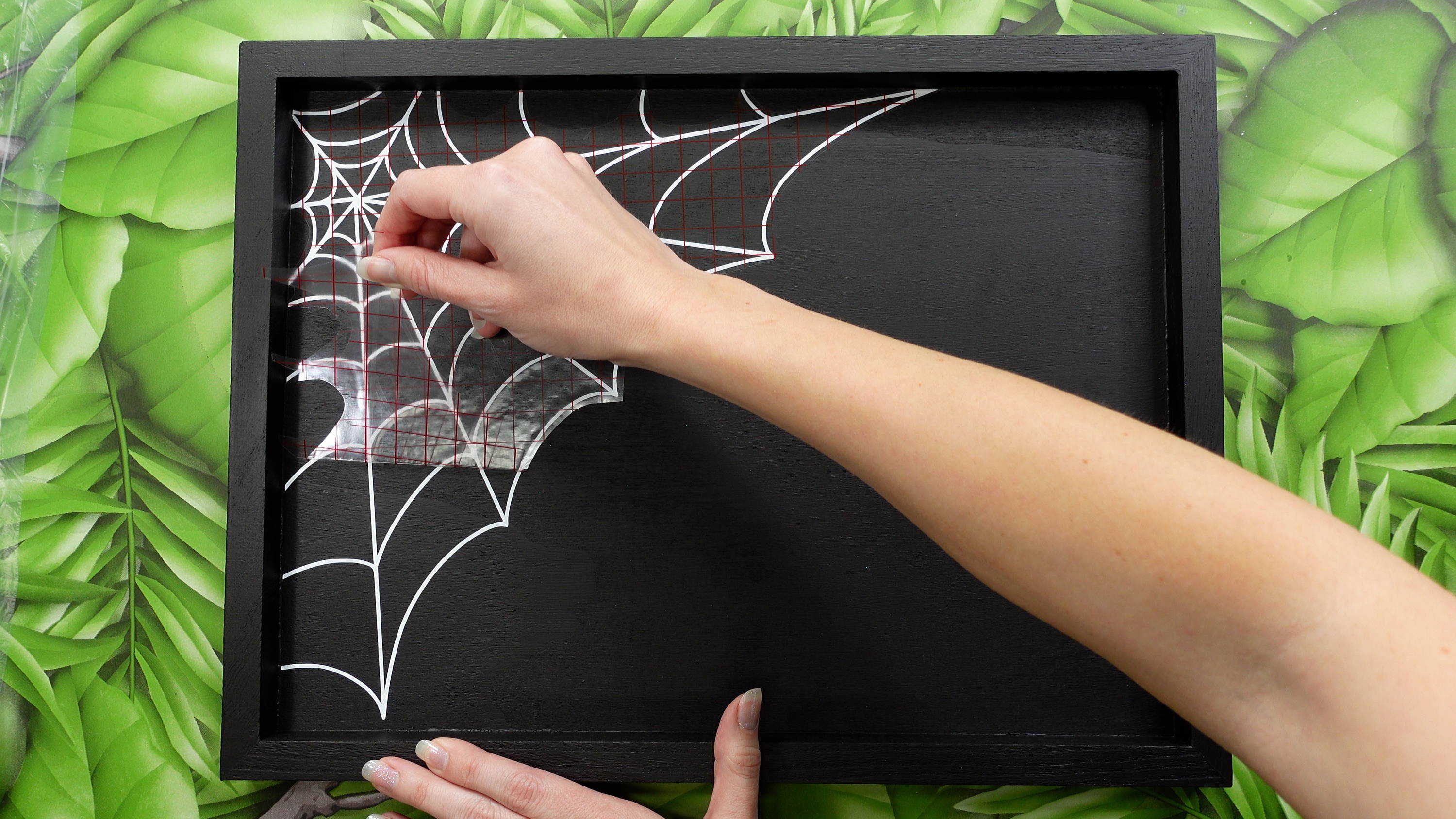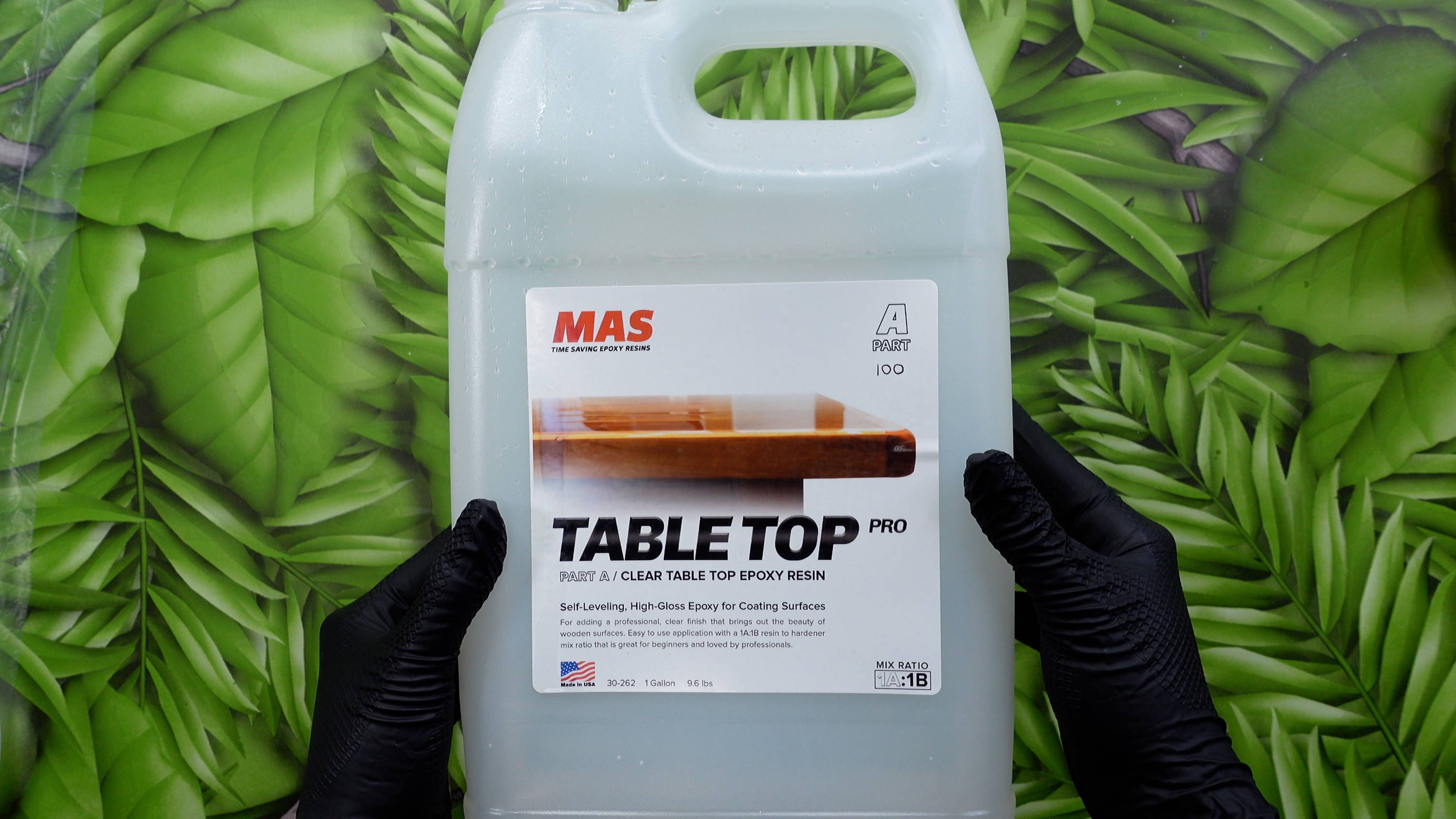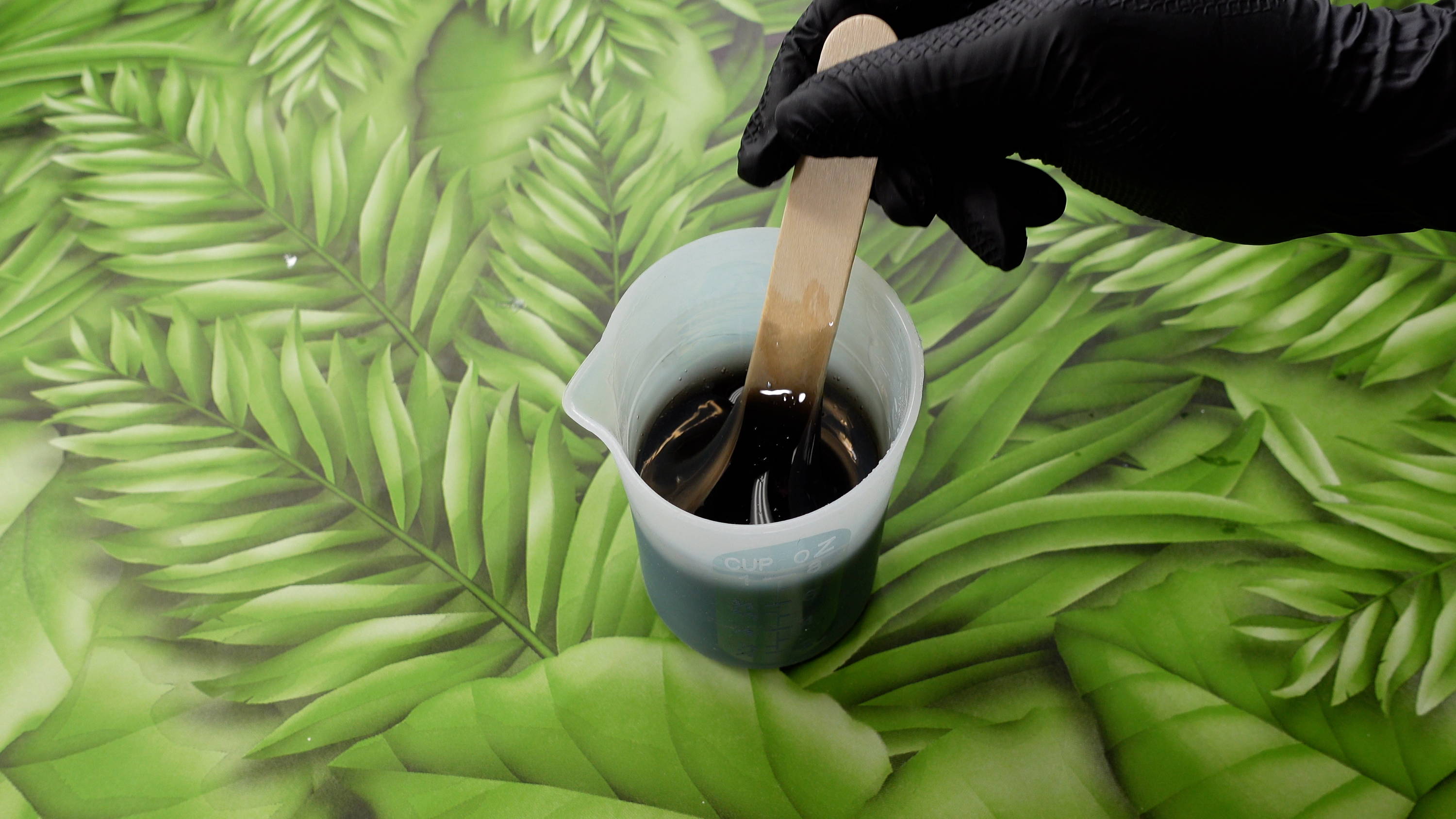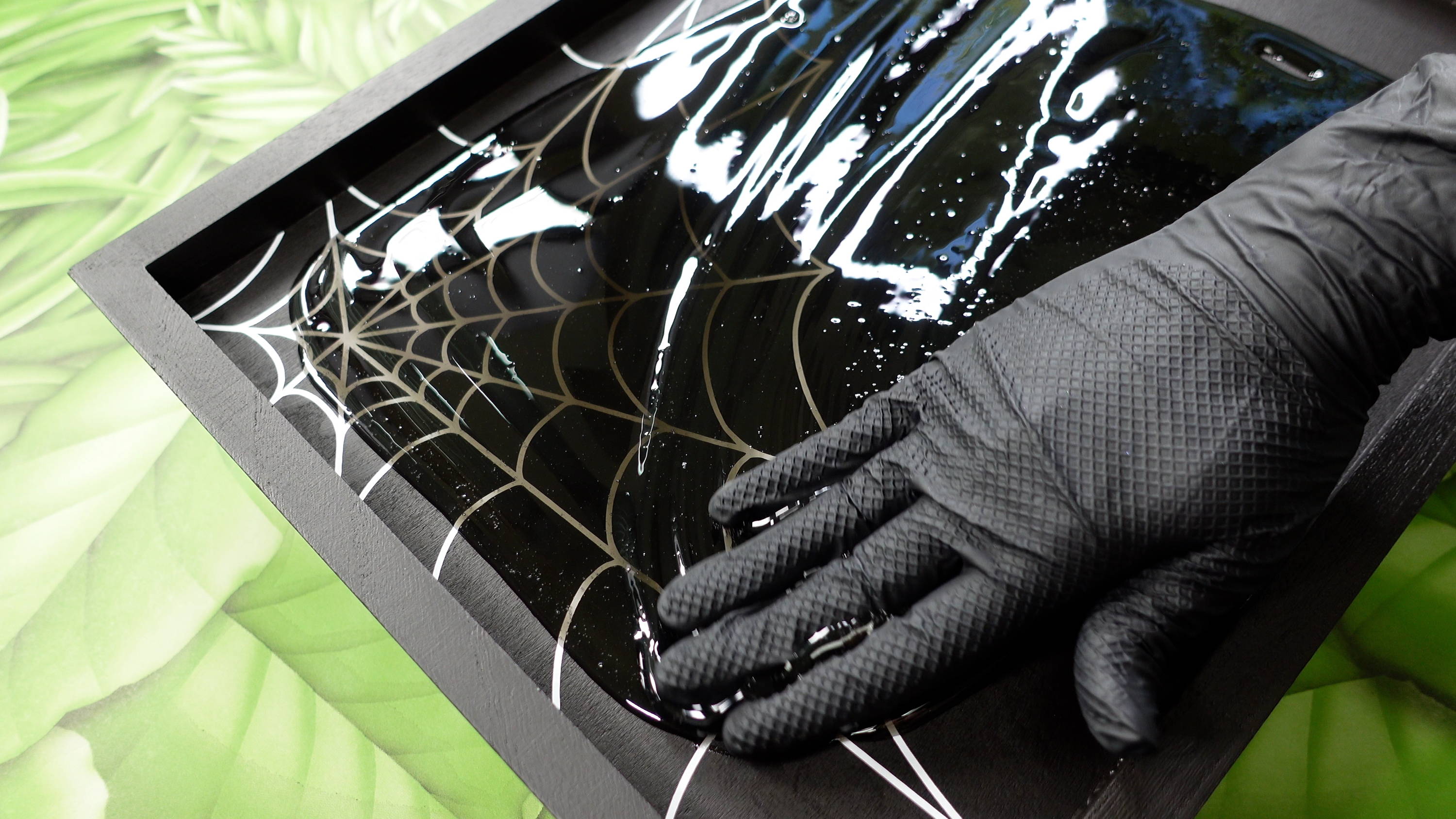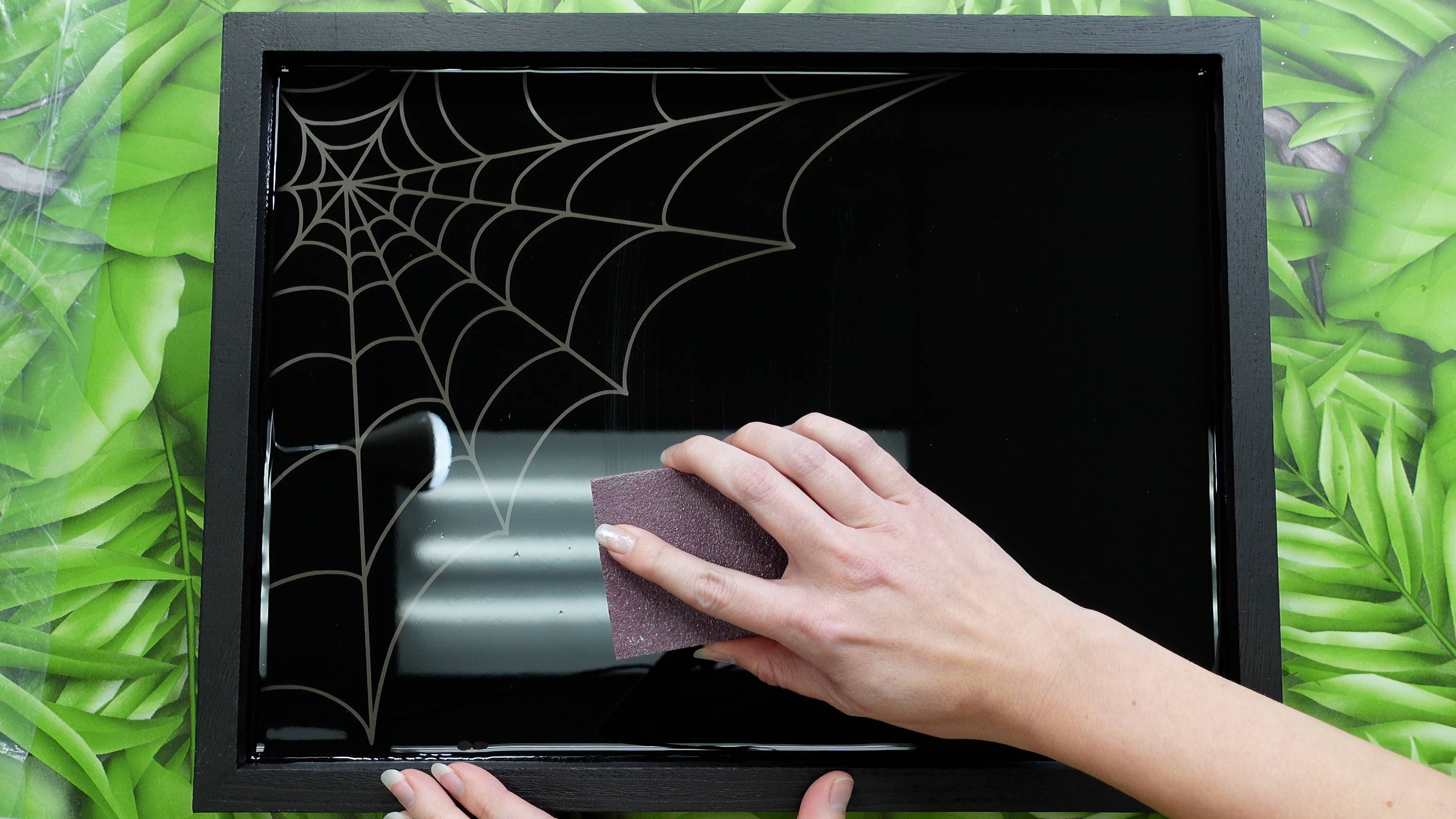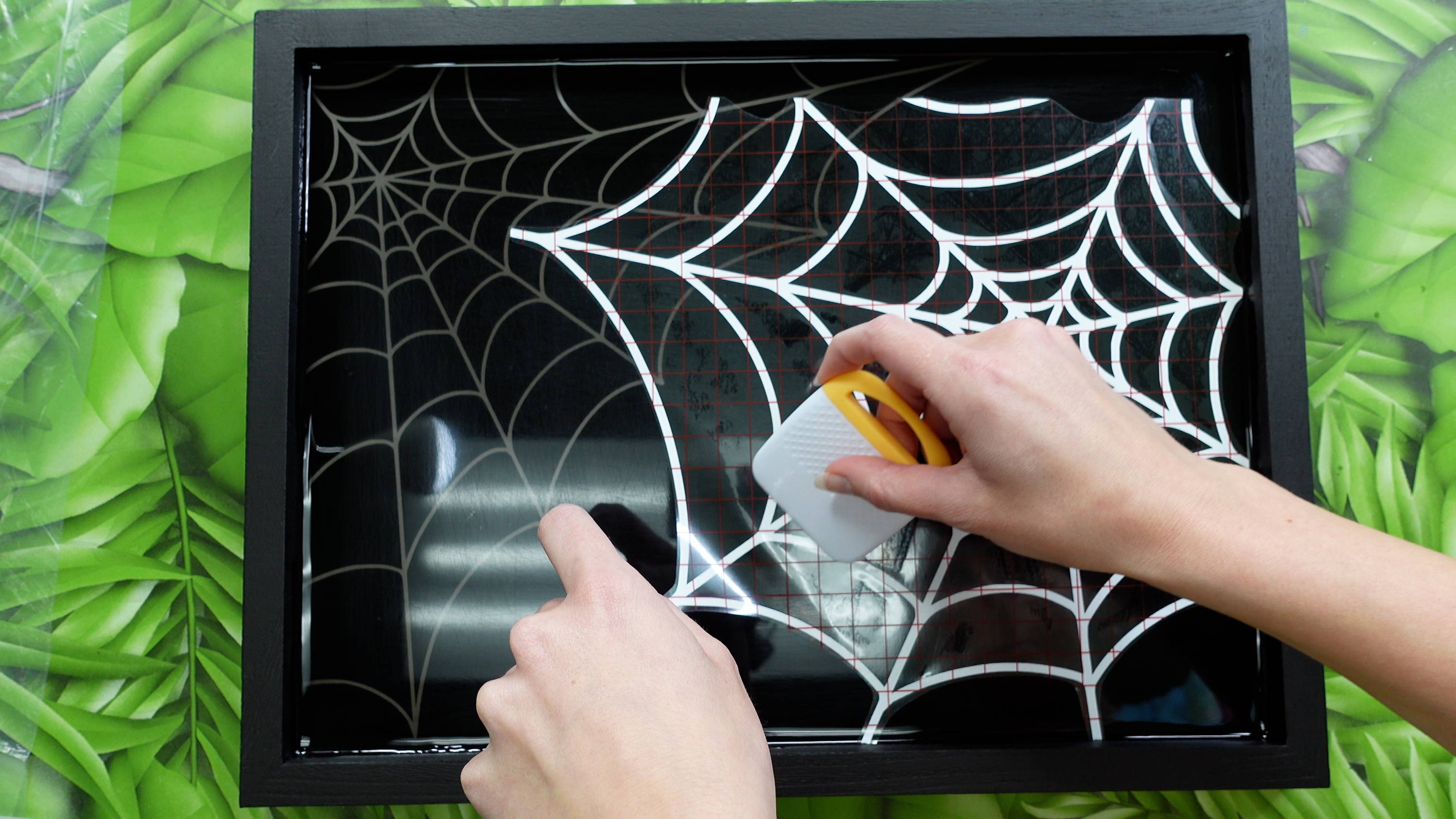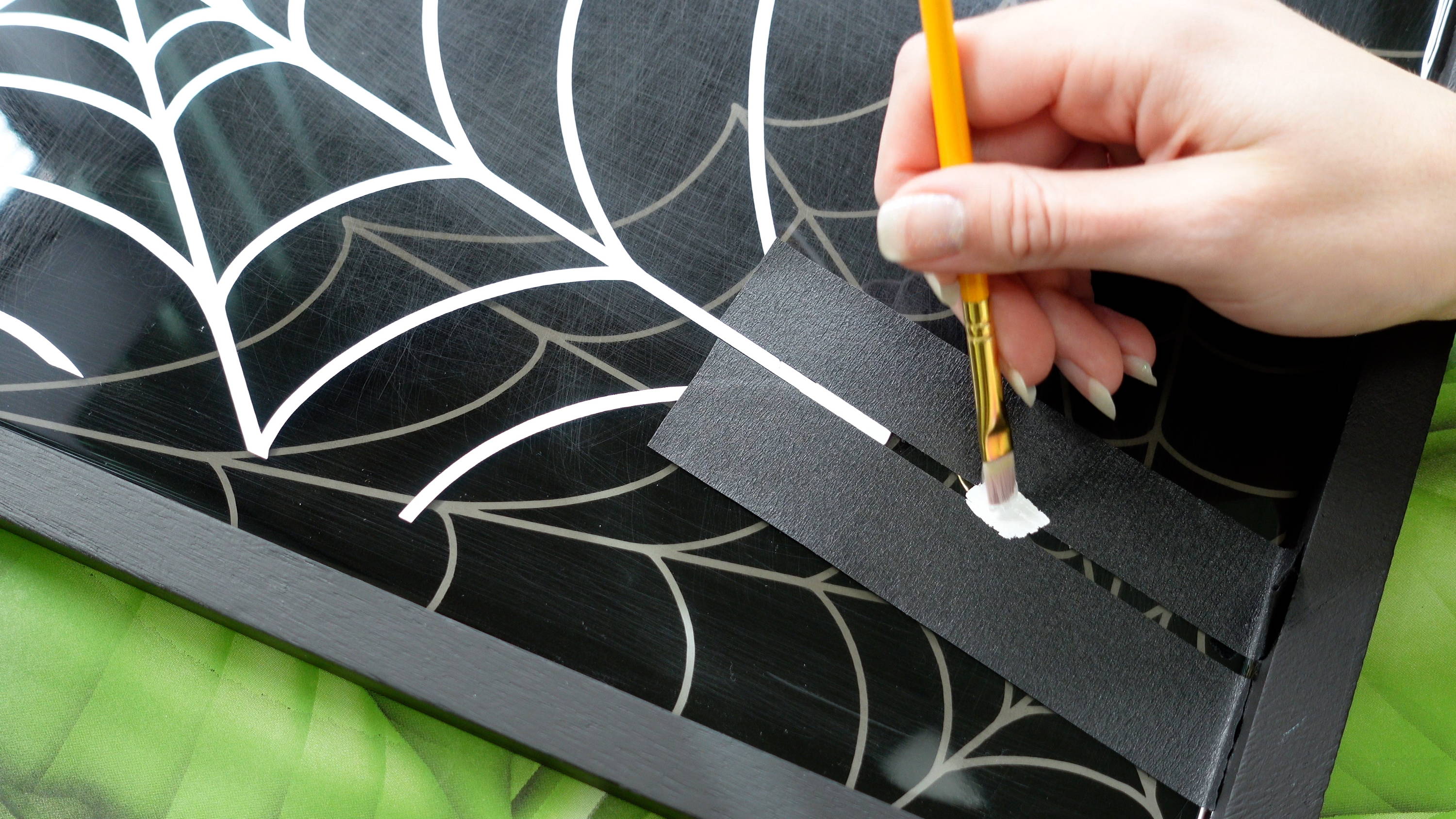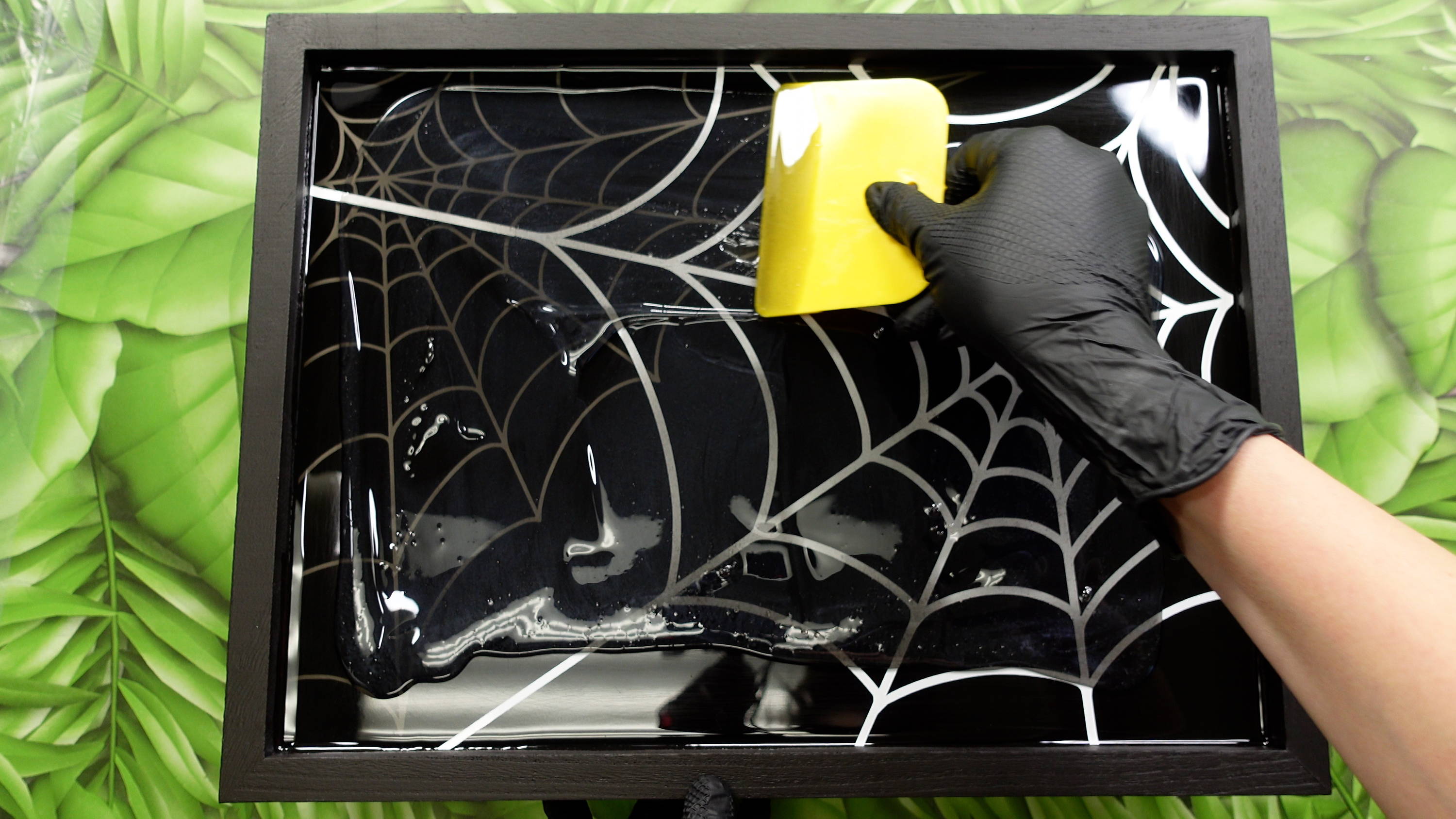 ---
Once you have your words centered, tape down one side of the vinyl and peel/remove the backing from the opposite side. Press down firmly on the sticker, remove the transfer tape, and peel the backing from the other side. Smooth down the vinyl and repeat with all remaining words. Add one last layer of clear epoxy to finish off the epoxy portion of this piece.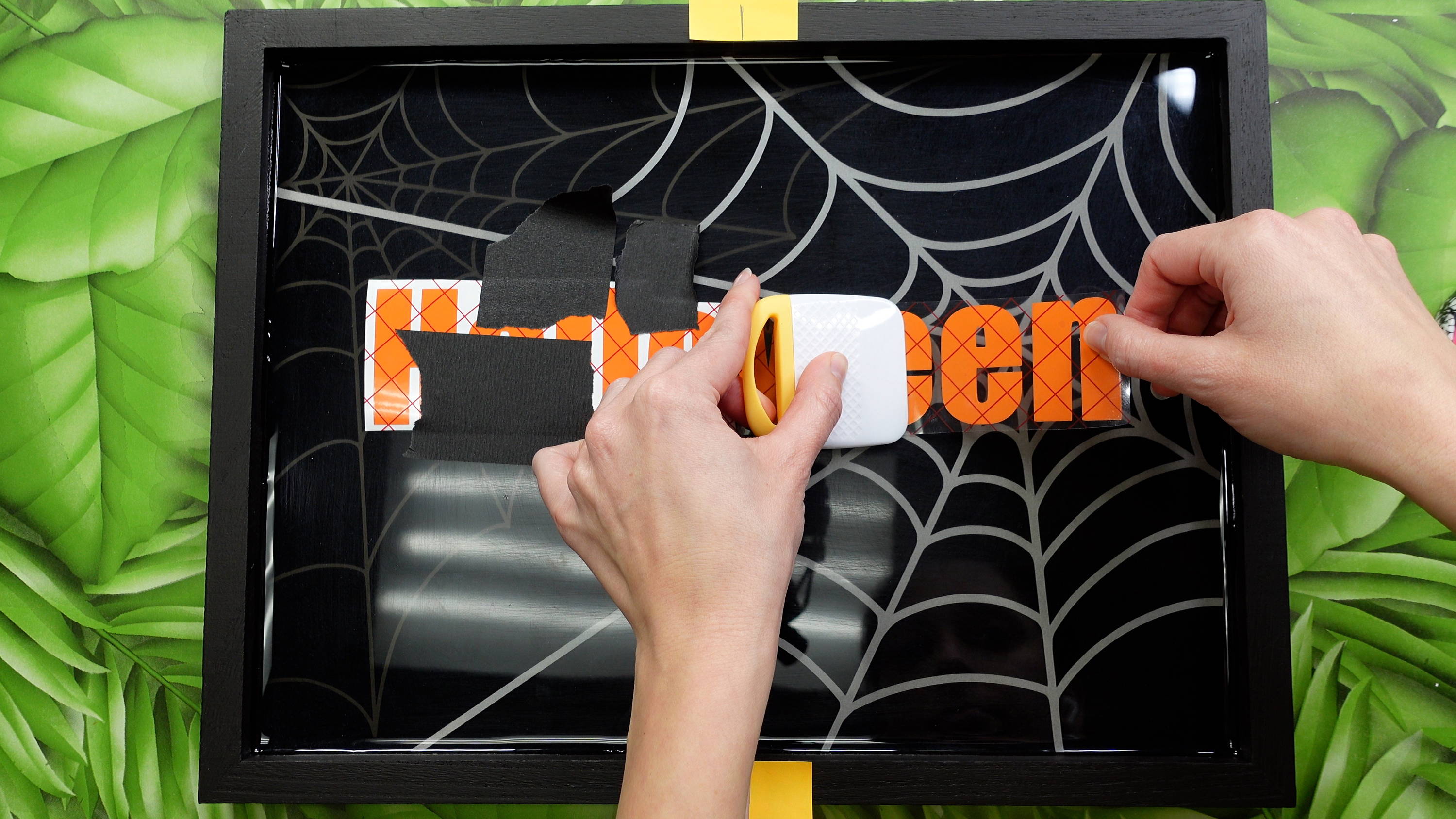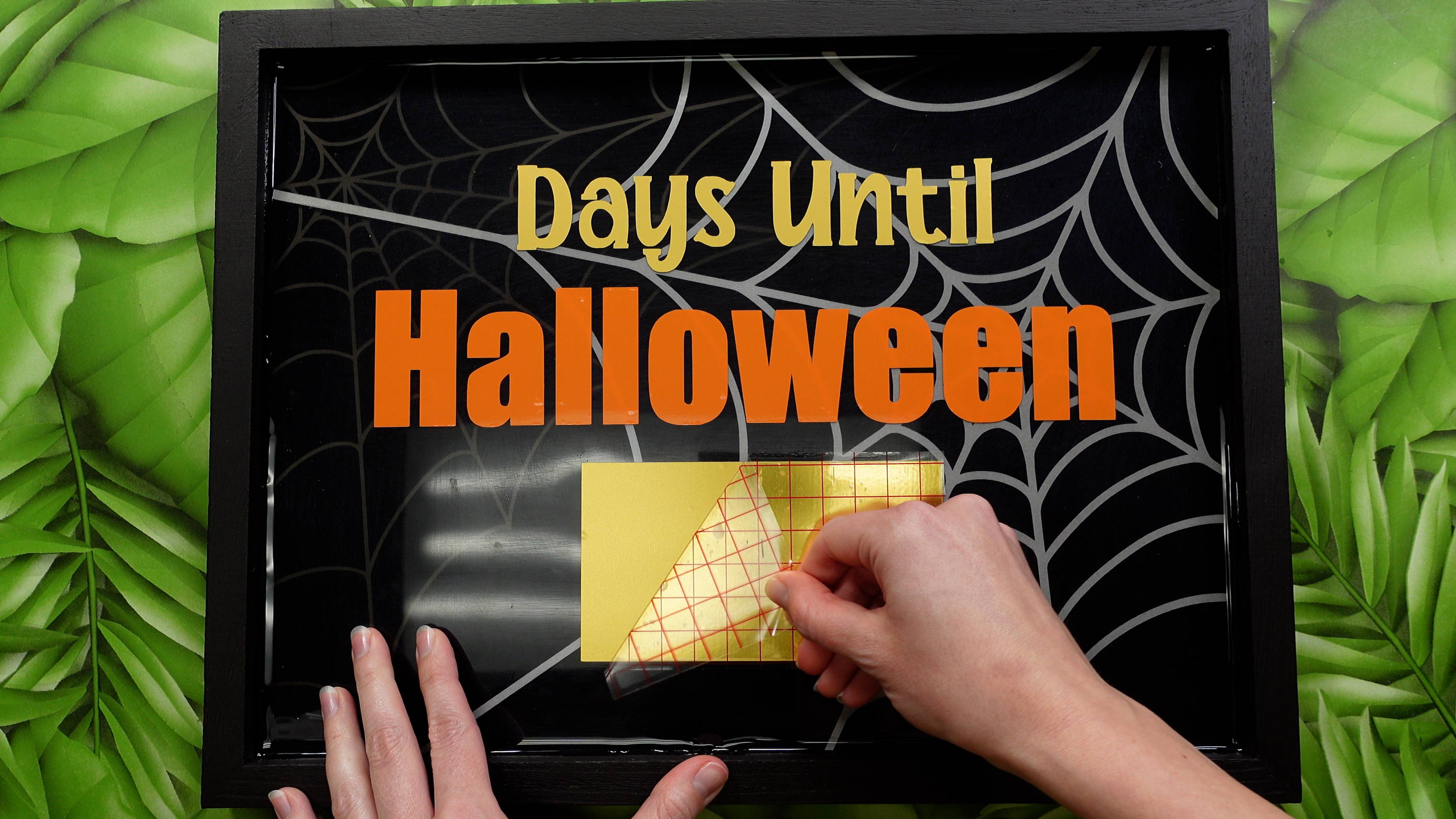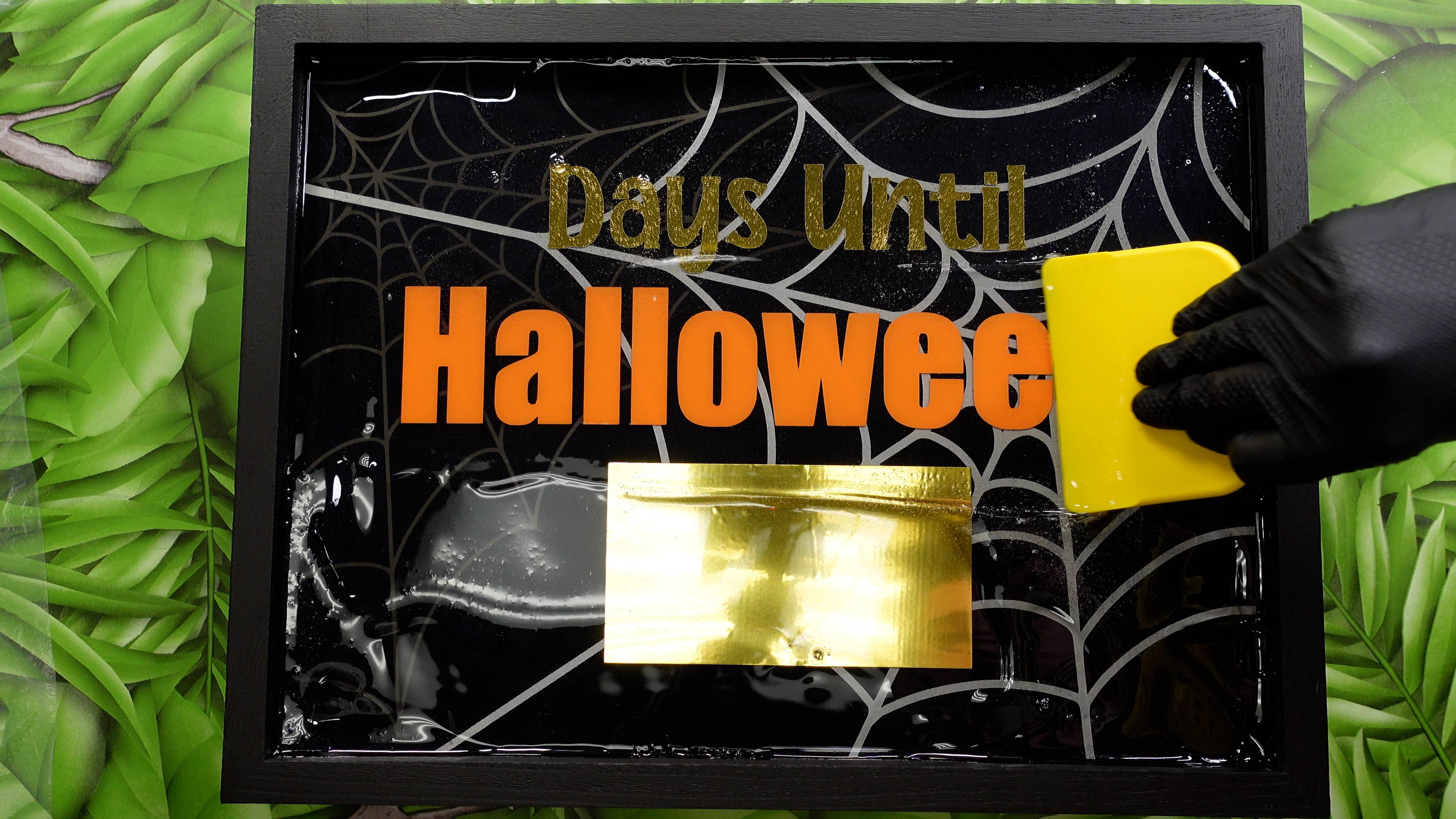 ---
Using painter's tape, tape off a boarder on top of the vinyl rectangle and sand the surface of the cured epoxy. Paint multiple layers of chalkboard paint within the masked off rectangle. I would recommend painting one layer vertically, letting it dry, paint another layer horizontally, and continue those steps until you're happy with the finish. Remove the tape and let the chalkboard paint dry for at least 24 hours before conditioning the surface by rubbing chalk on the entire chalkboard square.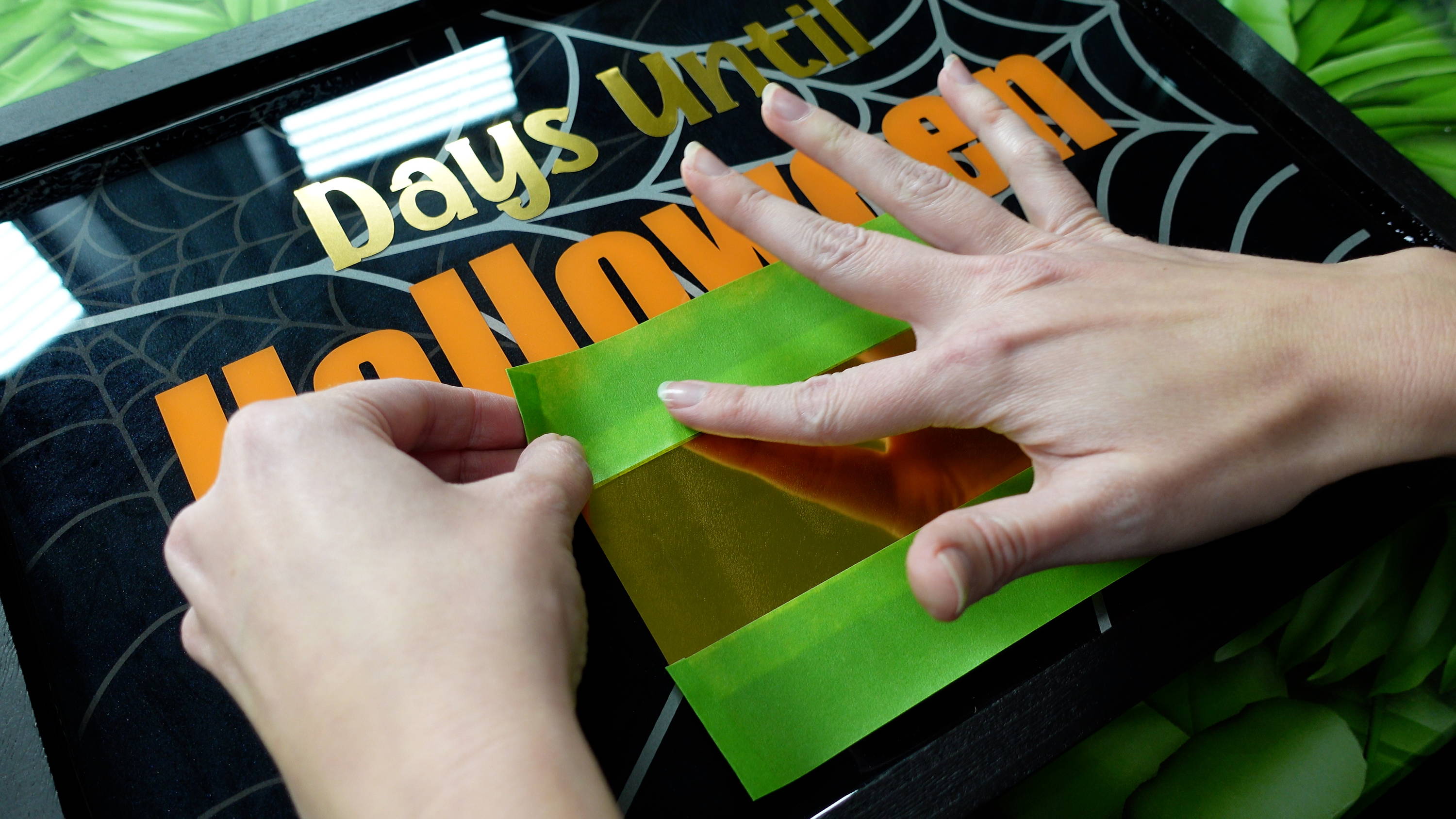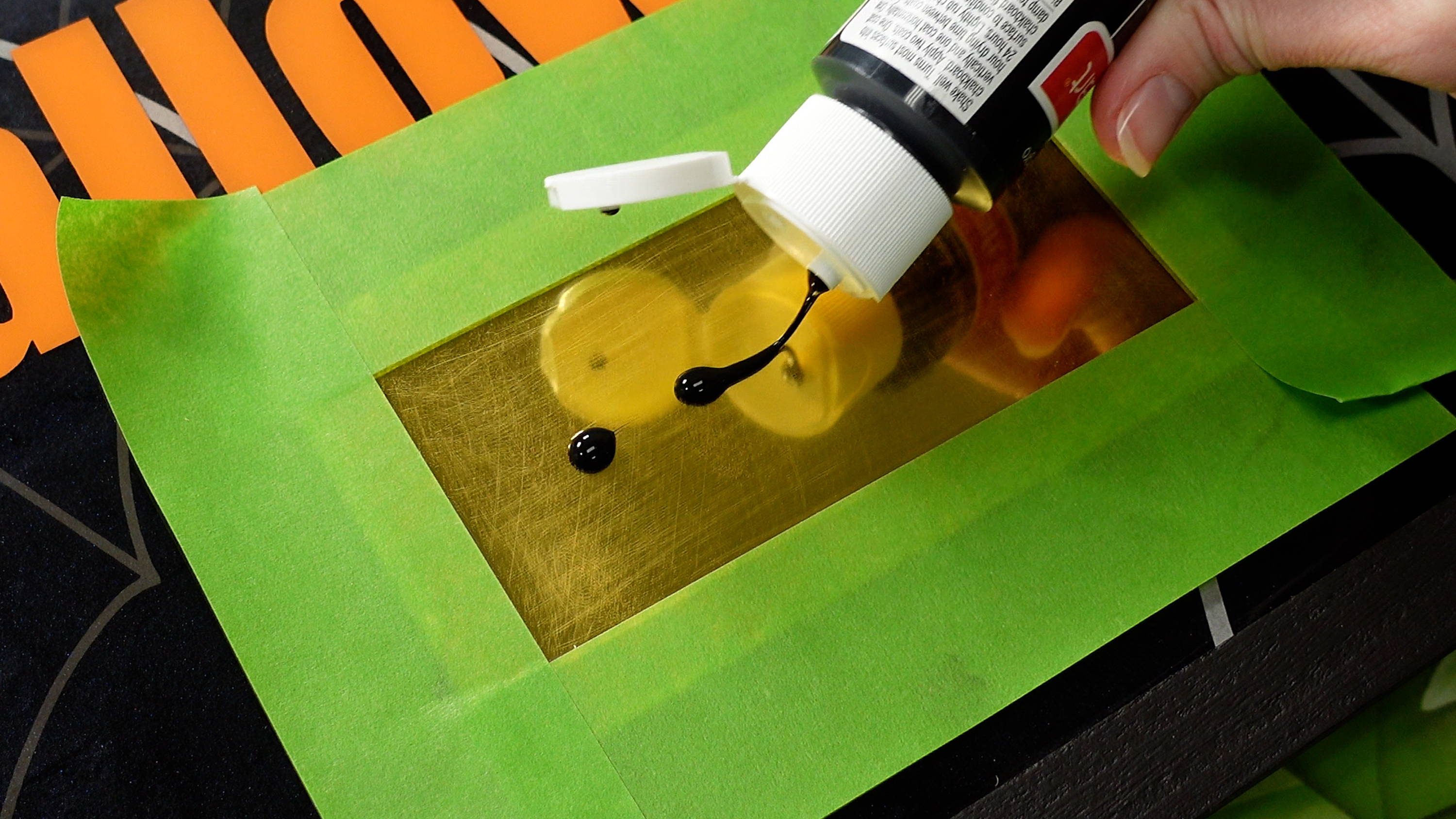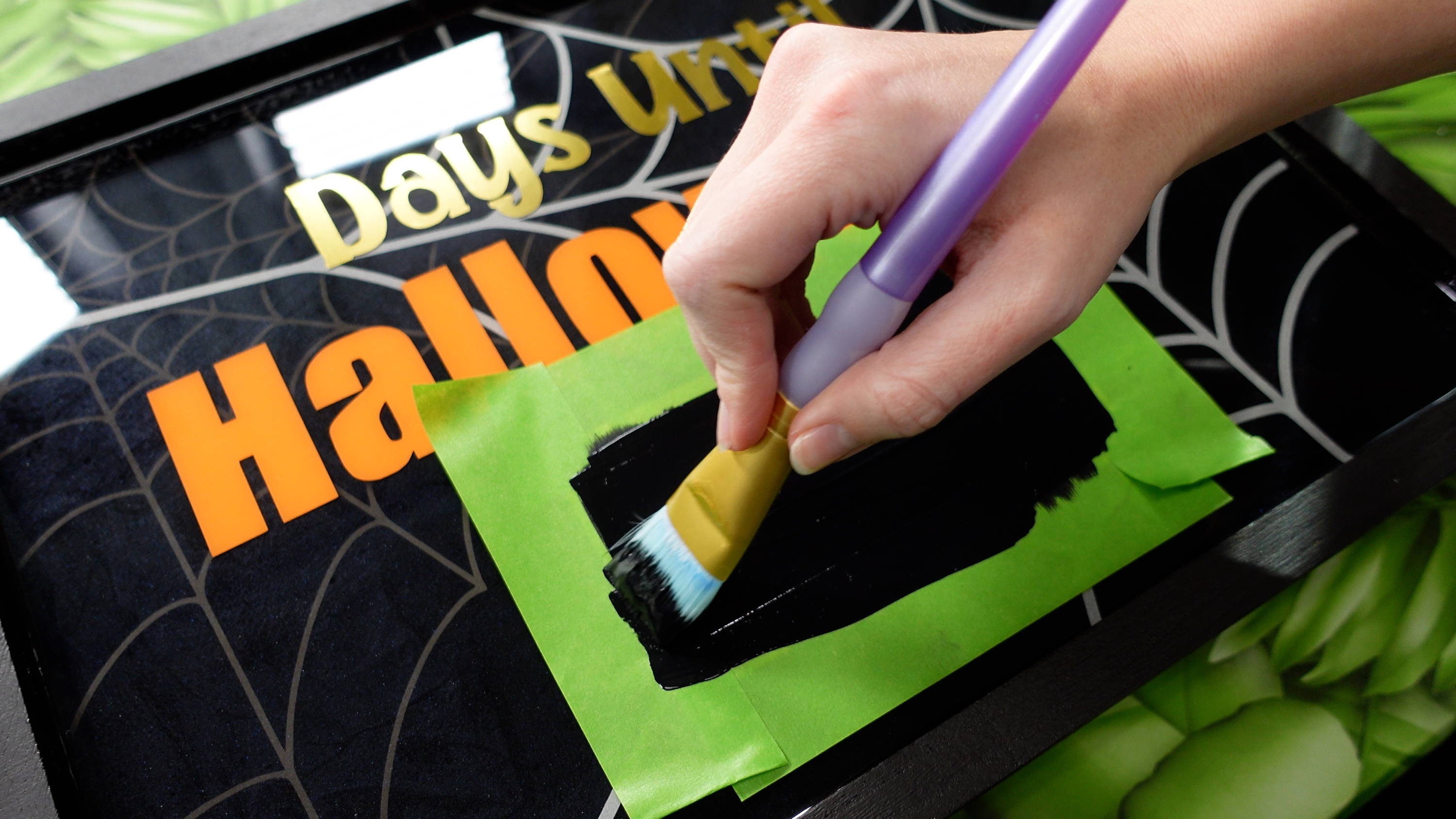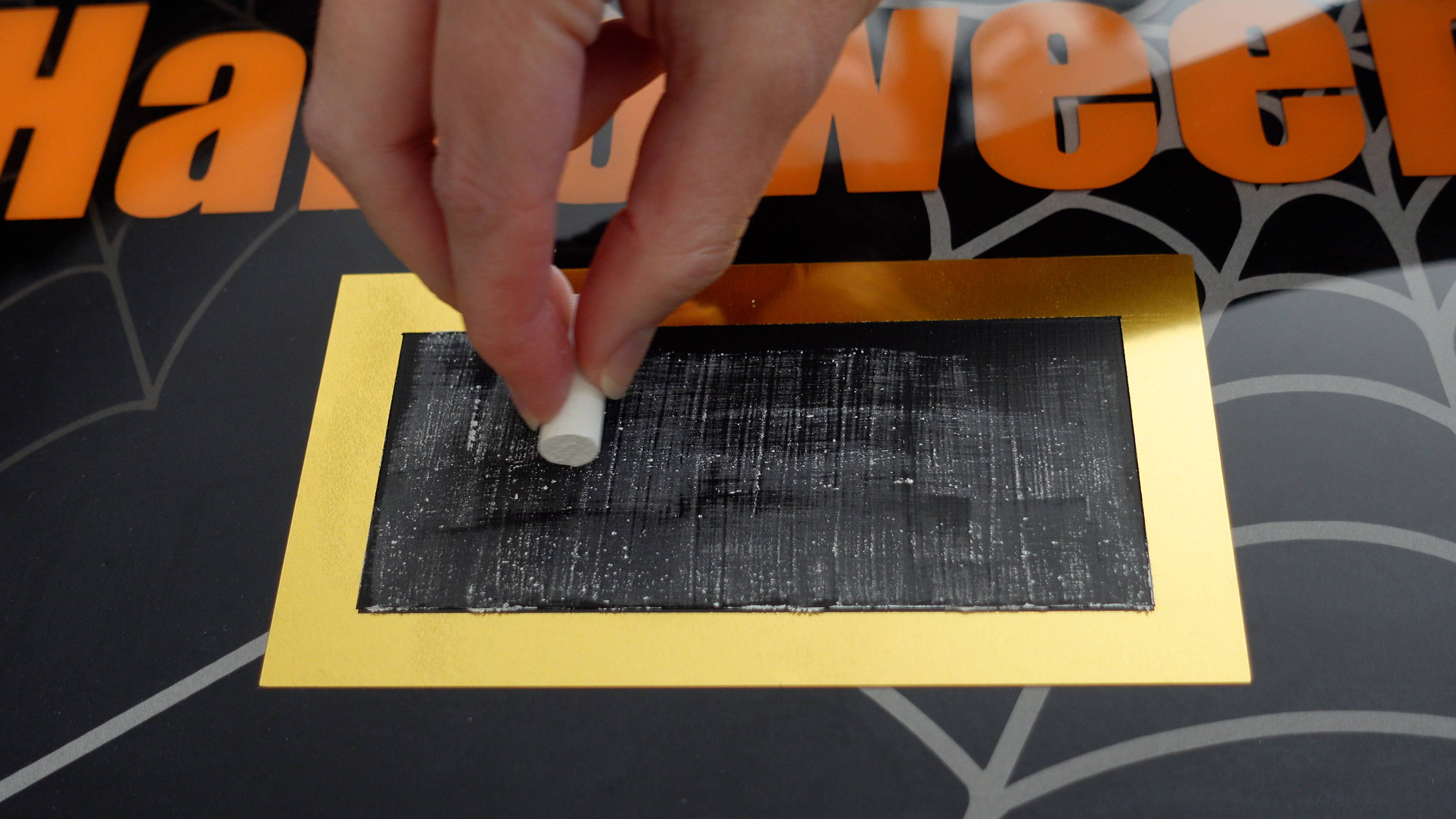 ---
Step 6: Finishing touches
You're all done!! It's now time to write the number of days before Halloween (or whatever holiday you're making this for) with your favorite type of chalk and hang it up for all to see! Make sure to sign and date the back!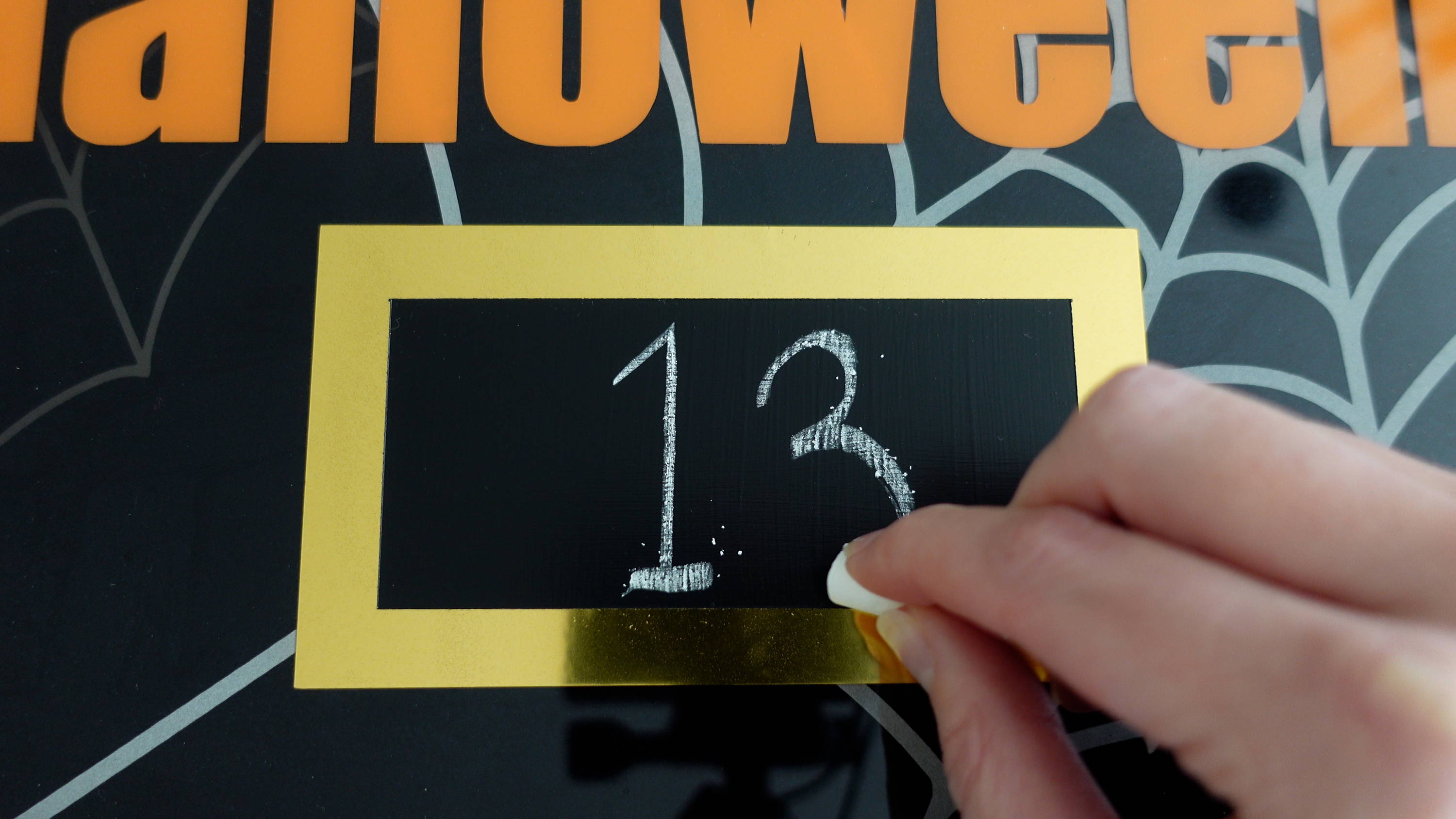 ---
If you felt inspired by this tutorial to create a holiday sign of your own, please post and tag @masepoxies #masepoxies on Instagram for a chance to be featured! We love seeing you explore new ways to resin! Stay creative and happy crafting!
---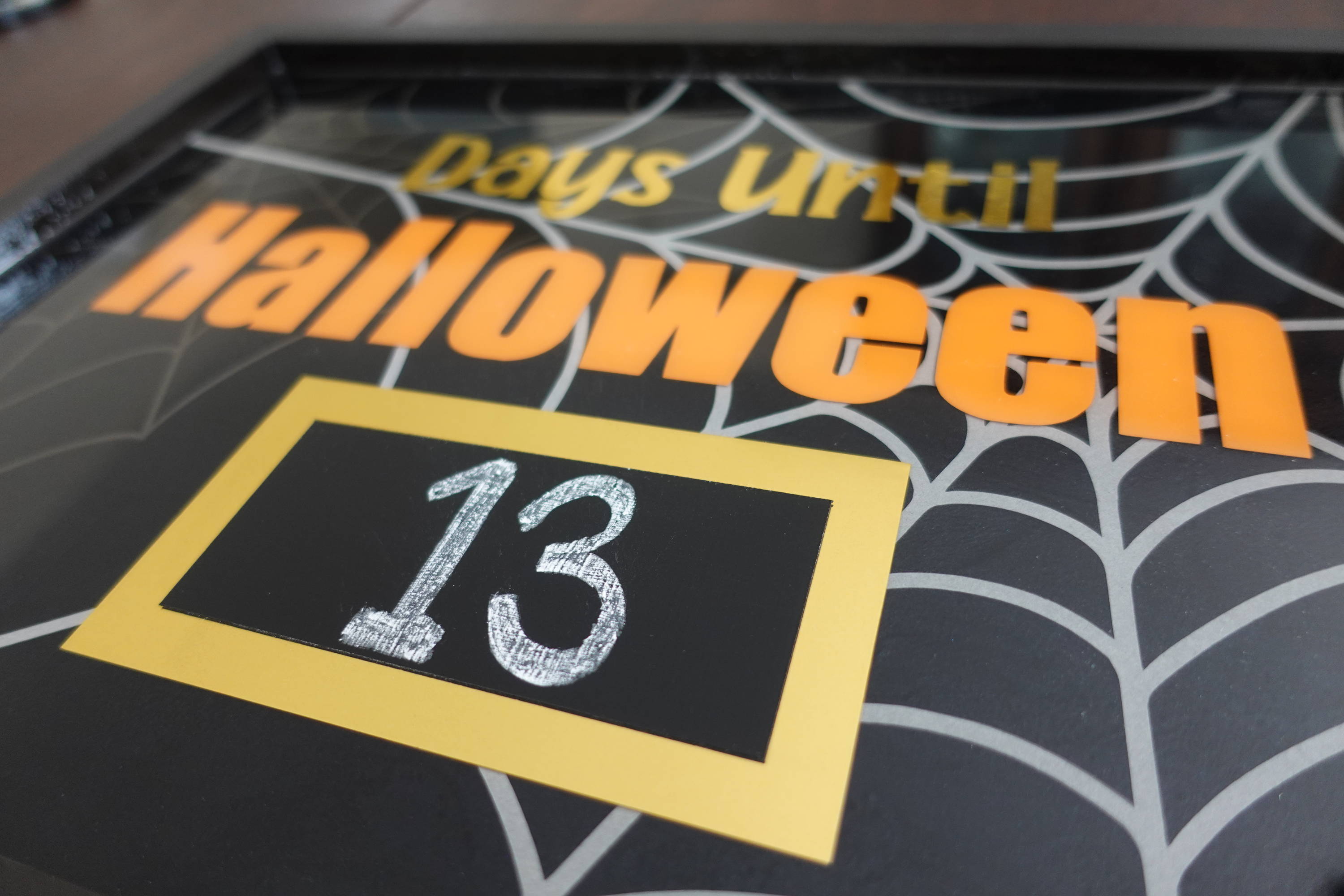 ---
Thank you for joining us on this spooky adventure!