DIY Honeycomb Coasters
Dec 16th 2020
Make a BEE-line to this resin coaster set tutorial!
Learn how to create this BUZZ worthy DIY resin art coaster set! If you're anything like me, than you probably love anything sweet! Honey has always been a sweet treat that I loved, whether it's in a hot cup of tea, drizzled on toast, or better yet…eaten by the spoon full! I wanted to create an eye-catching coaster set that would add a little sweetness to any indoor décor. Come on in and make a bee-line to this tutorial!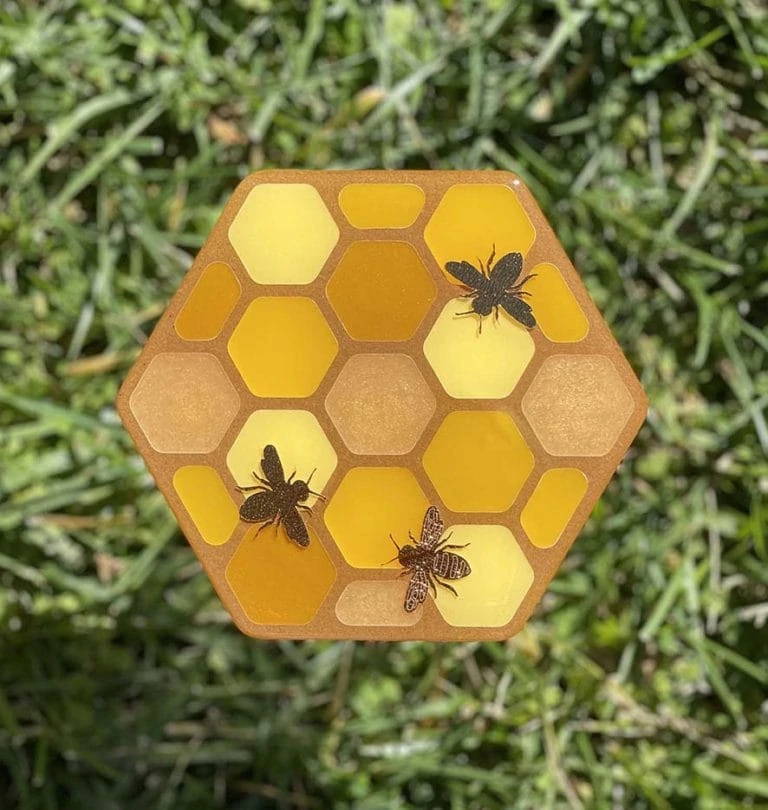 ---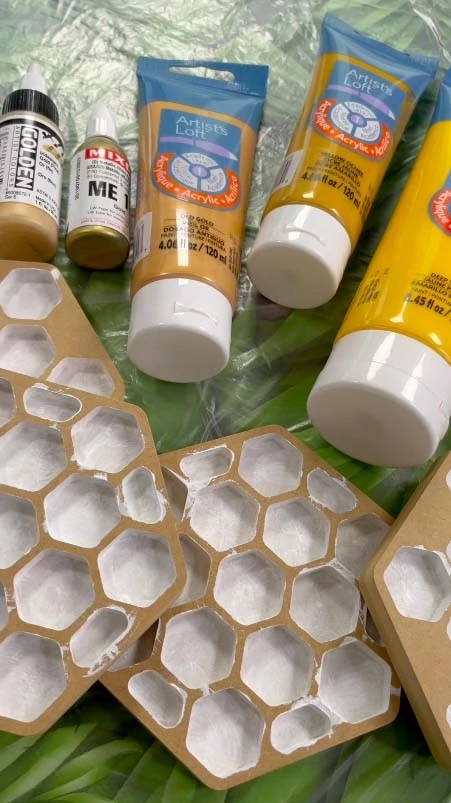 iPad Pro with the Procreate app and Apple Pencil

Cricut Explore Air 2

Gold vinyl with application tools

Variety of yellow and gold acrylic paint

Cork backing

Frogtape painter's tape

Culinary torch

Bosch palm sander

Starbond medium adhesive and accelerator
---
Watch the Video Tutorial Here:
---
Here's the Full Resin Art Honeycomb Coaster Tutorial
Step 1: Prepping the panels
Since the panels themselves are brown in color, I wanted to brighten up the wells of the coasters with a coat of white paint. By doing this, the pigments added to the resin will be more vibrant once poured into the bright, white wells. No need to be perfect with this since any mistakes will be sanded away in a later step.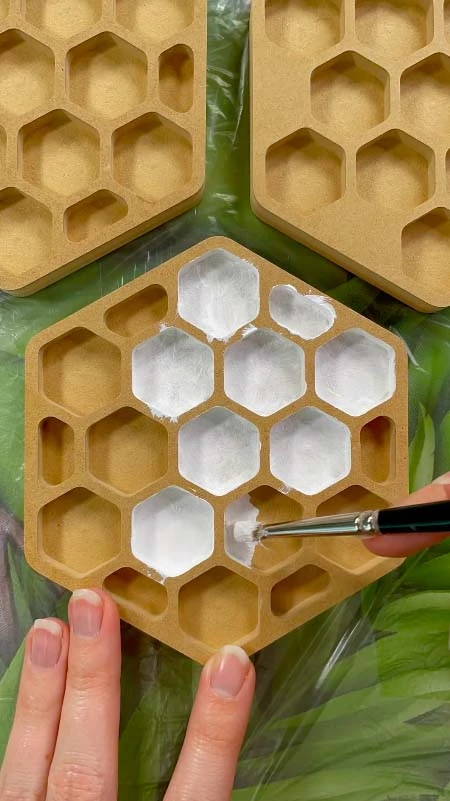 Step 2: Pouring the "honey"
While you wait for the white paint to dry, start picking out a variety of yellow and gold paints and pigments. Have fun with this step! Mix colors together and don't be afraid to get creative! Once you have your paints ready to go; mix up a batch of MAS Epoxies' Table Top Pro LTD and pour resin art goodness into miniature cups. (Plastic medicine cups work great for this type of project!) Stir in your pigments and start pouring your honey-colored epoxy into the wells. Take your time, this is not a race!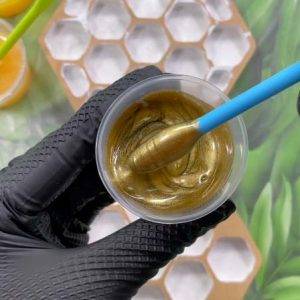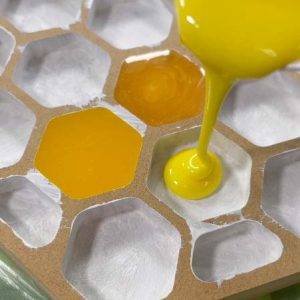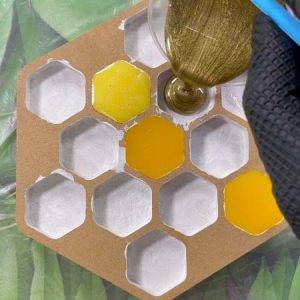 Step 3: Sanding and taping the honeycomb
Once the epoxy is completely cured, we will need to make sure that the coasters are flat and level. Using a palm sander, sand the tops of the coasters until they are nice and smooth. Clean them off with a soft rag and add painter's tape to the entire back of the coaster. Make sure to firmly press down the tape so it has a tight seal.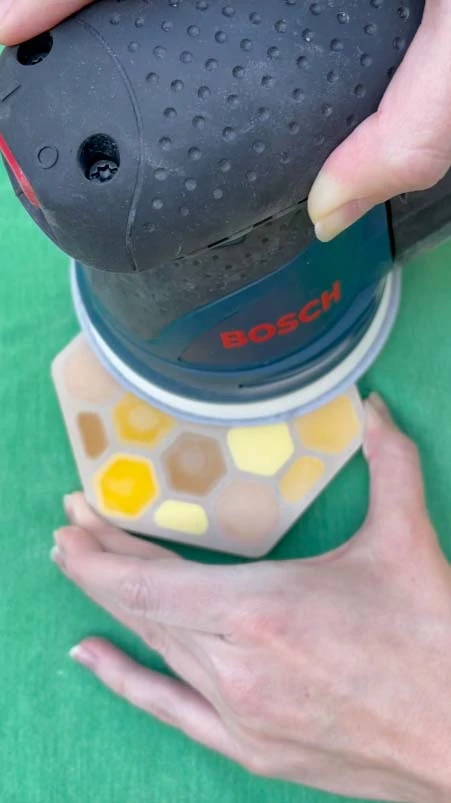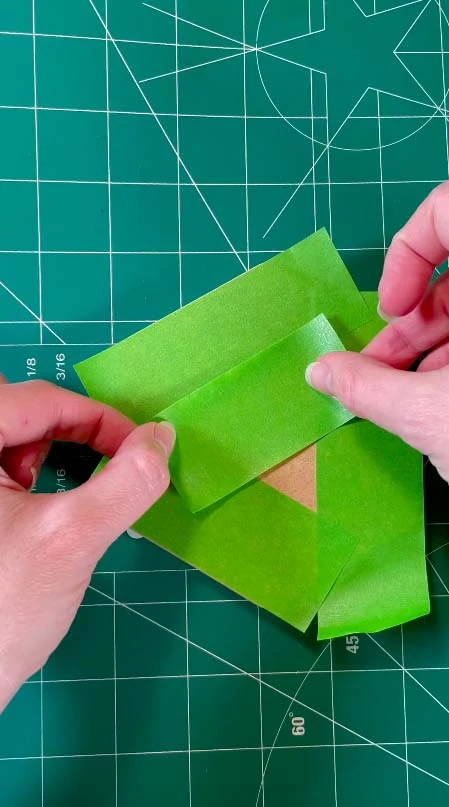 Step 4: The first clear coat
This step is super simple! We want to seal in all of those beautiful honey wells with a coat of clear epoxy. You can add a bit of glitter or gold flakes if you want to jazz it up a bit. Make sure to pop any bubbles with your torch.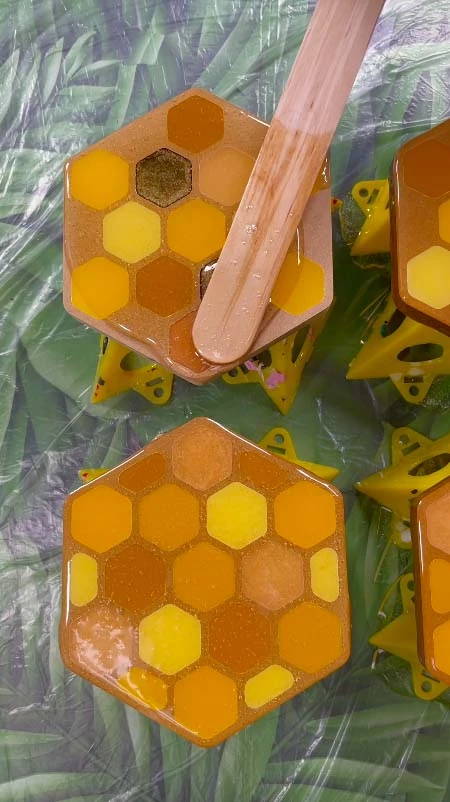 Step 5: Adding the vinyl bees and last coat of epoxy
While the epoxy resin art is curing, prepare your vinyl design. I used my iPad and the Procreate app to create these little bee vinyl stickers. Apply the stickers to the fully cured and sanded epoxy layer and seal it in with one last layer of clear epoxy. Remove the tape from the bottom of the coasters (use a heat gun to make the process easier).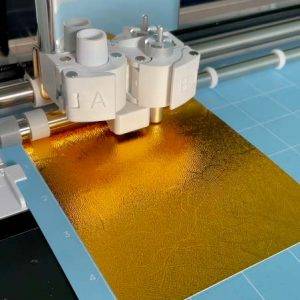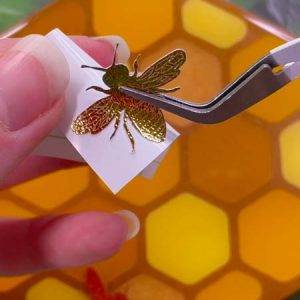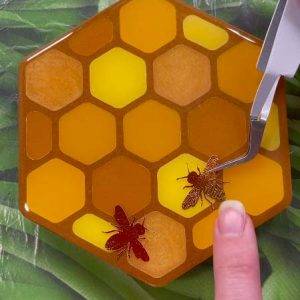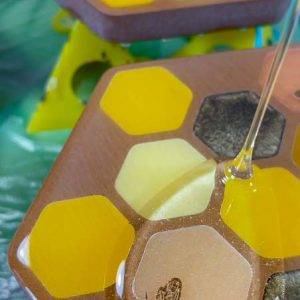 Step 6: Finishing the coasters
If you would like to add a bit of cork to the back of the coasters, now is the time. I used a sheet of cork, cut the pieces out to the proper size and adhered them to the back of the coasters.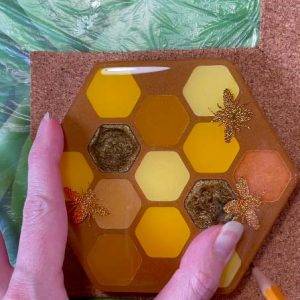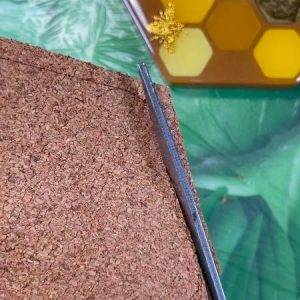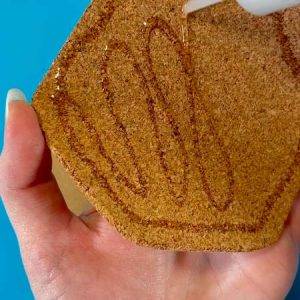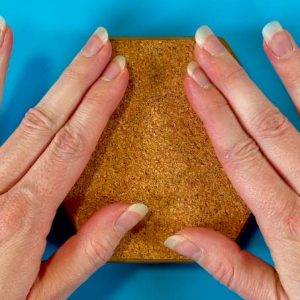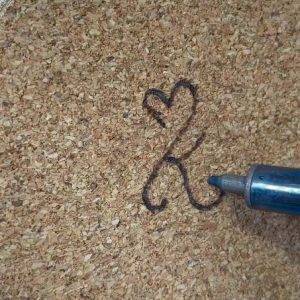 Don't forget to sign your beautiful artwork! I used a wood burning tool to burn my signature into the cork. If you felt inspired by this tutorial to create a bee-utiful coaster set of your own, please post and tag @masepoxies #masepoxies on Instagram for a chance to be featured! We love seeing you explore new ways to resin! Stay creative and happy crafting!
---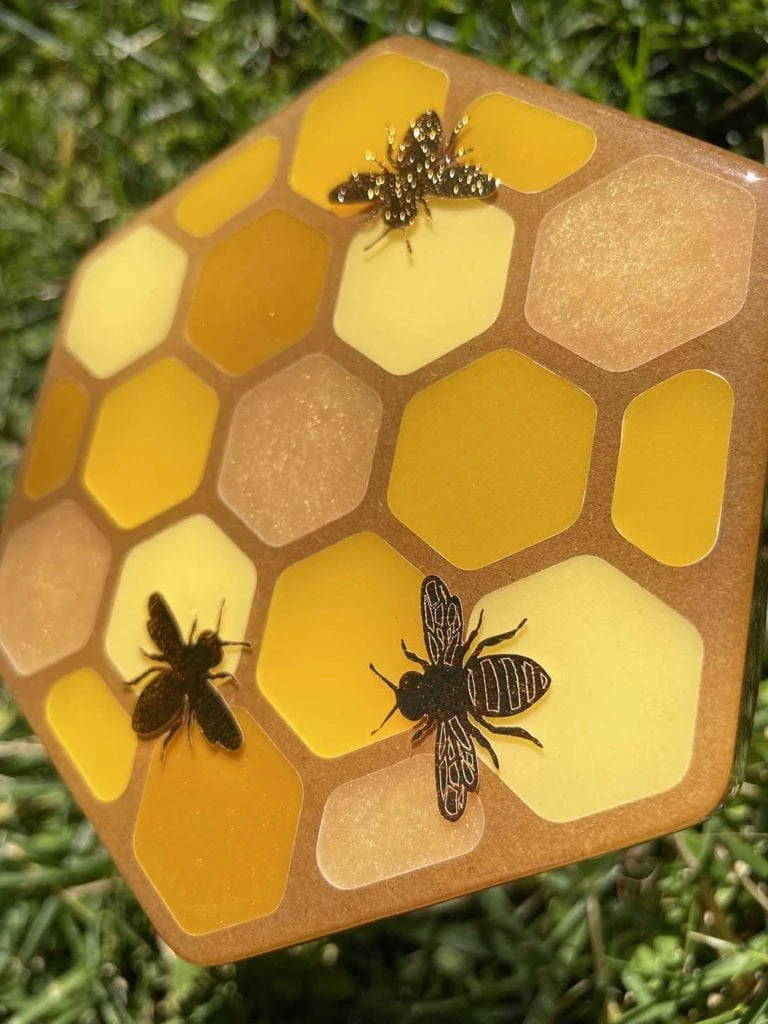 Thank you for joining us on this buzz worthy adventure! To get started on your own plaid piece, check out the MAS Table Top Pro LTD system used in this tutorial!