Make Your Own Holiday Gifts: 8 Gift Ideas for Epoxy Makers
Nov 7th 2022
Epoxy DIY Holiday Gift Ideas

Here is your DIY Holiday Gift Guide featuring all things epoxy! Whether you're worried about supply chain issues or just want to gift something extra special this year, we have ideas for creative diy holiday gifts that range from beginner to advanced. Read on for handmade holiday gift inspiration.
We have gift ideas for:
Crafters & Artists
Woodworkers & Generally handy people
& Tray ideas for different levels of epoxy users!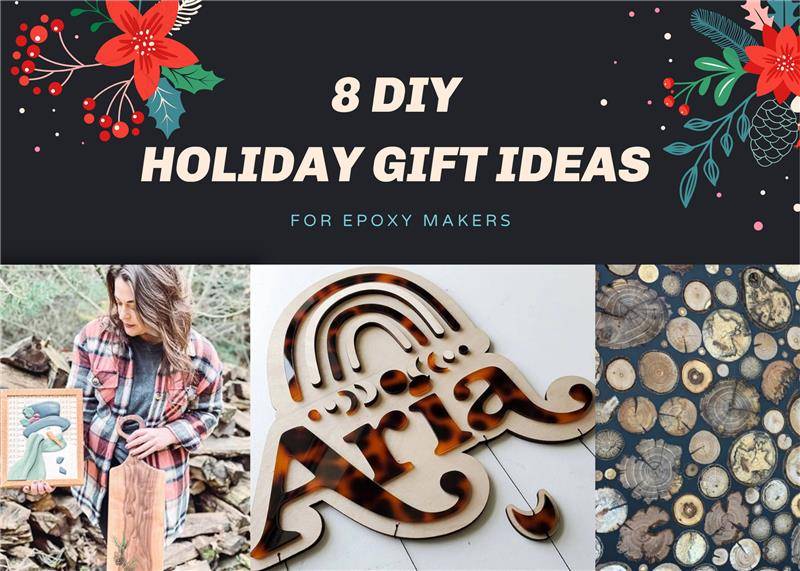 ---
DIY Gift Ideas for Crafters

We have so many ideas for you crafters!! Our resident expert on all things crafting, Kelly Johnson, has a ton of tutorials for you. Here are a few of our favorites:
Coasters are a great gift for coworkers, friends and family. Epoxy coasters are great because you can make them yourself and put a unique spin on them.
Check Out our Epoxy Coaster Ideas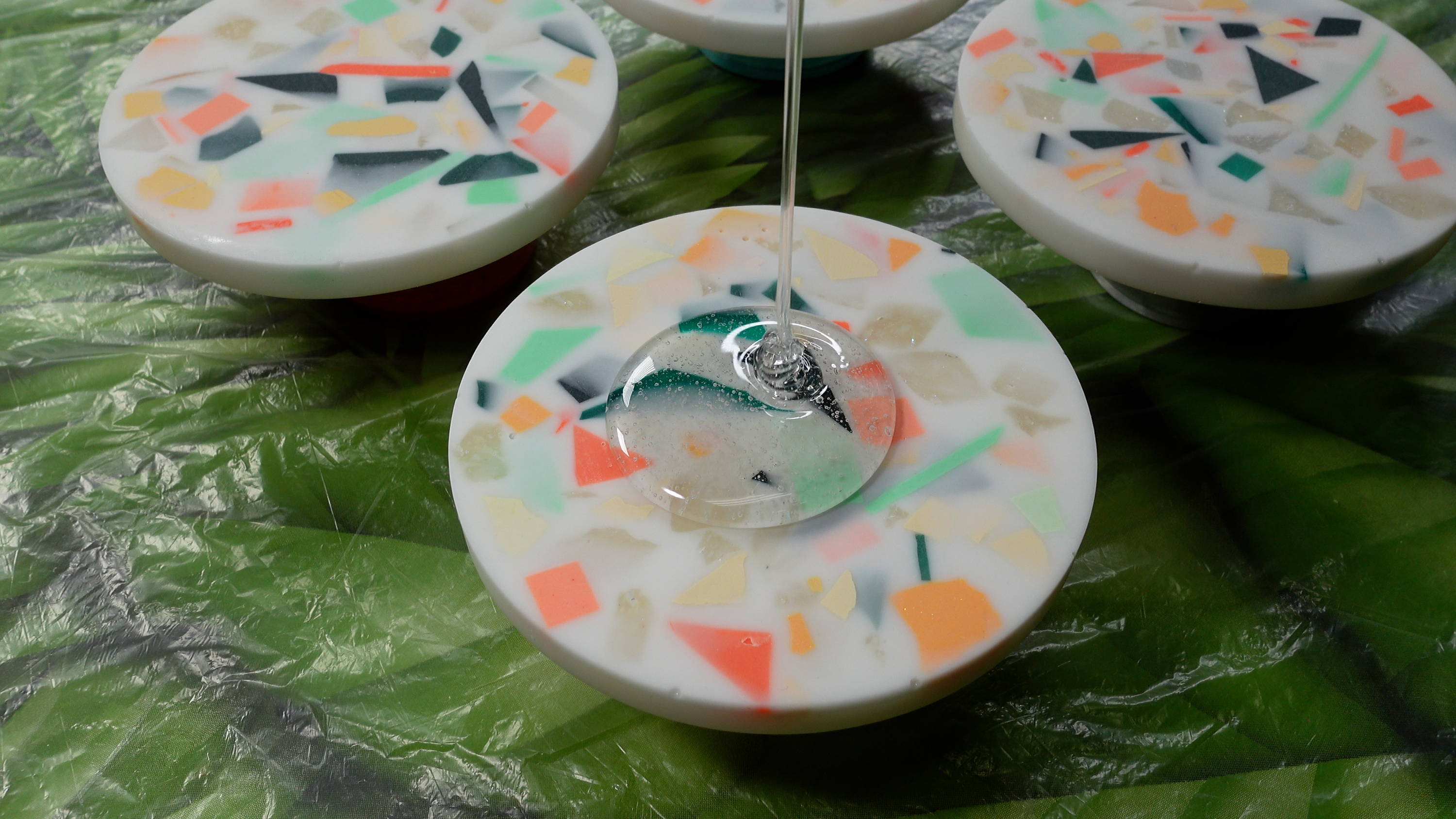 Create some custom Terrazzo Epoxy Coasters. They are really special because you can add soem unique clarity and depth with epoxy that you can't get with standard terrazzo techniques.
Create amazing crushed velvet coasters for that friend who is obsessed with everything nineties right now.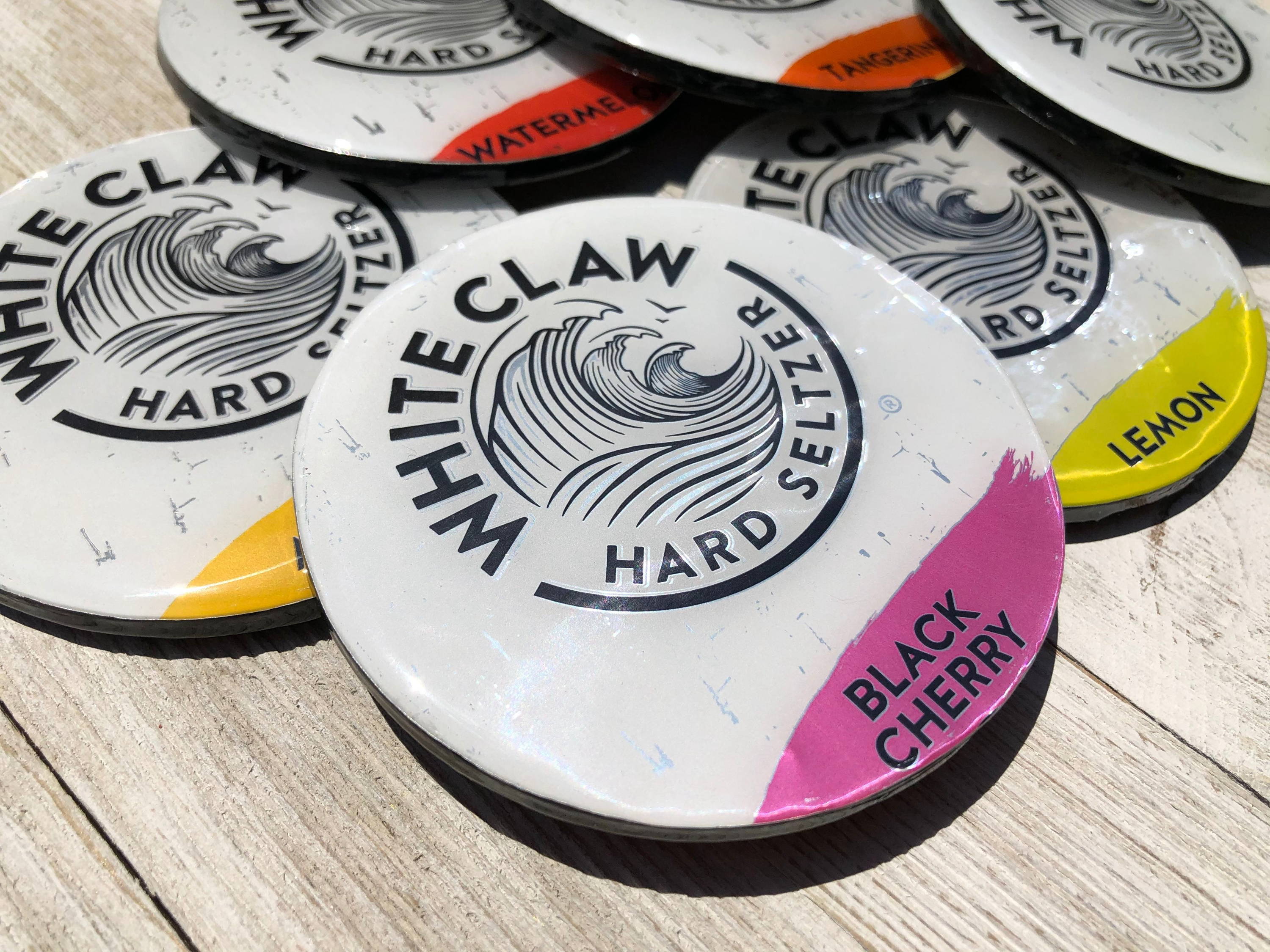 These White Claw Coasters were a big hit when we first shared the idea. Create a coaster that represents your significant other's favorite beverage and get meta when they use them.
None of those ideas tickle your fancy? Check out these other resin coaster ideas:
2. Customize a Holiday Card Box
We all recieve beautiful holiday cards from our friends and family, but oftentimes they end up strewn about our dining room tables or hidden with other mail. This year give someone the gift of a beautiful card box for their holiday cards.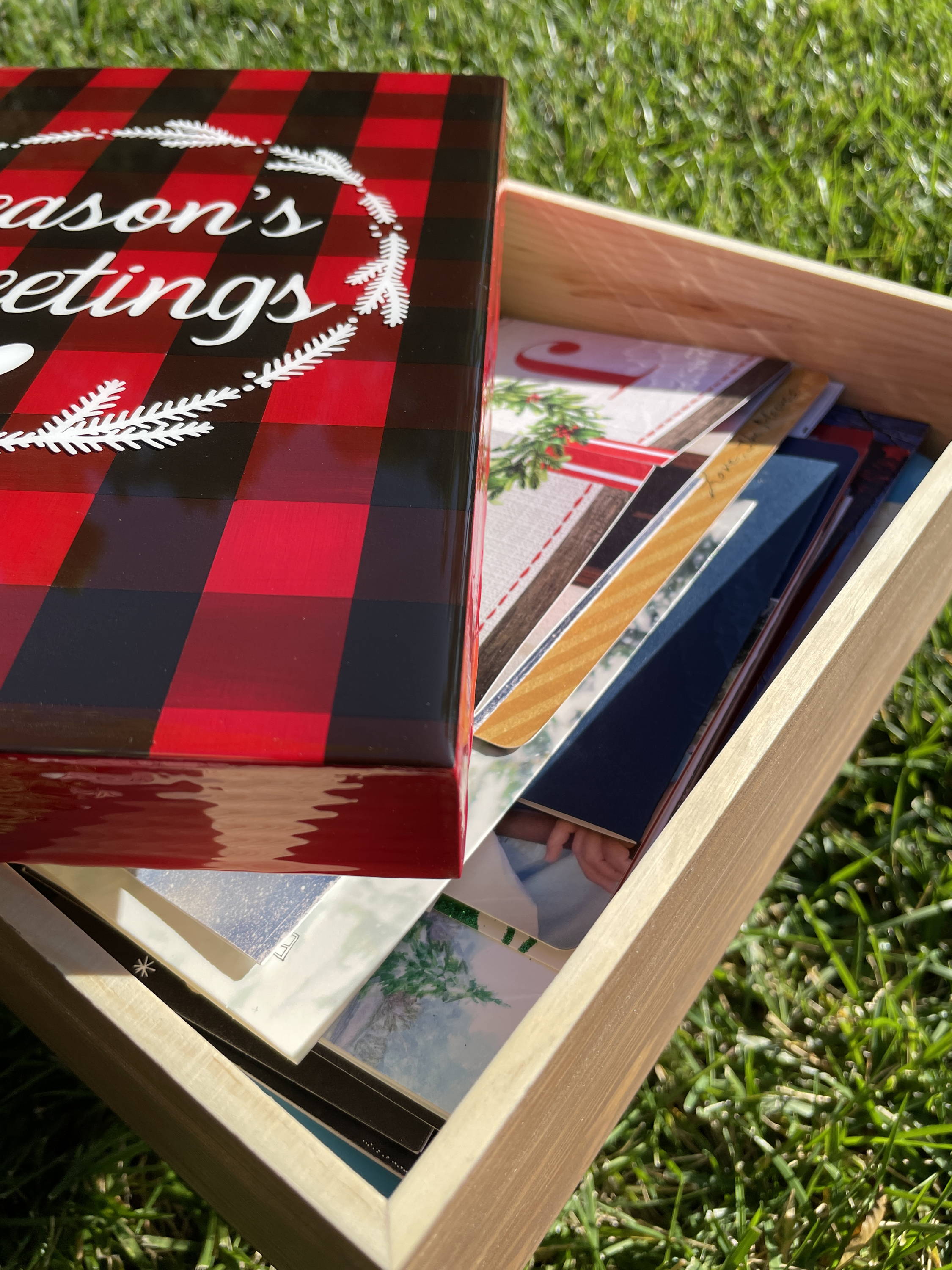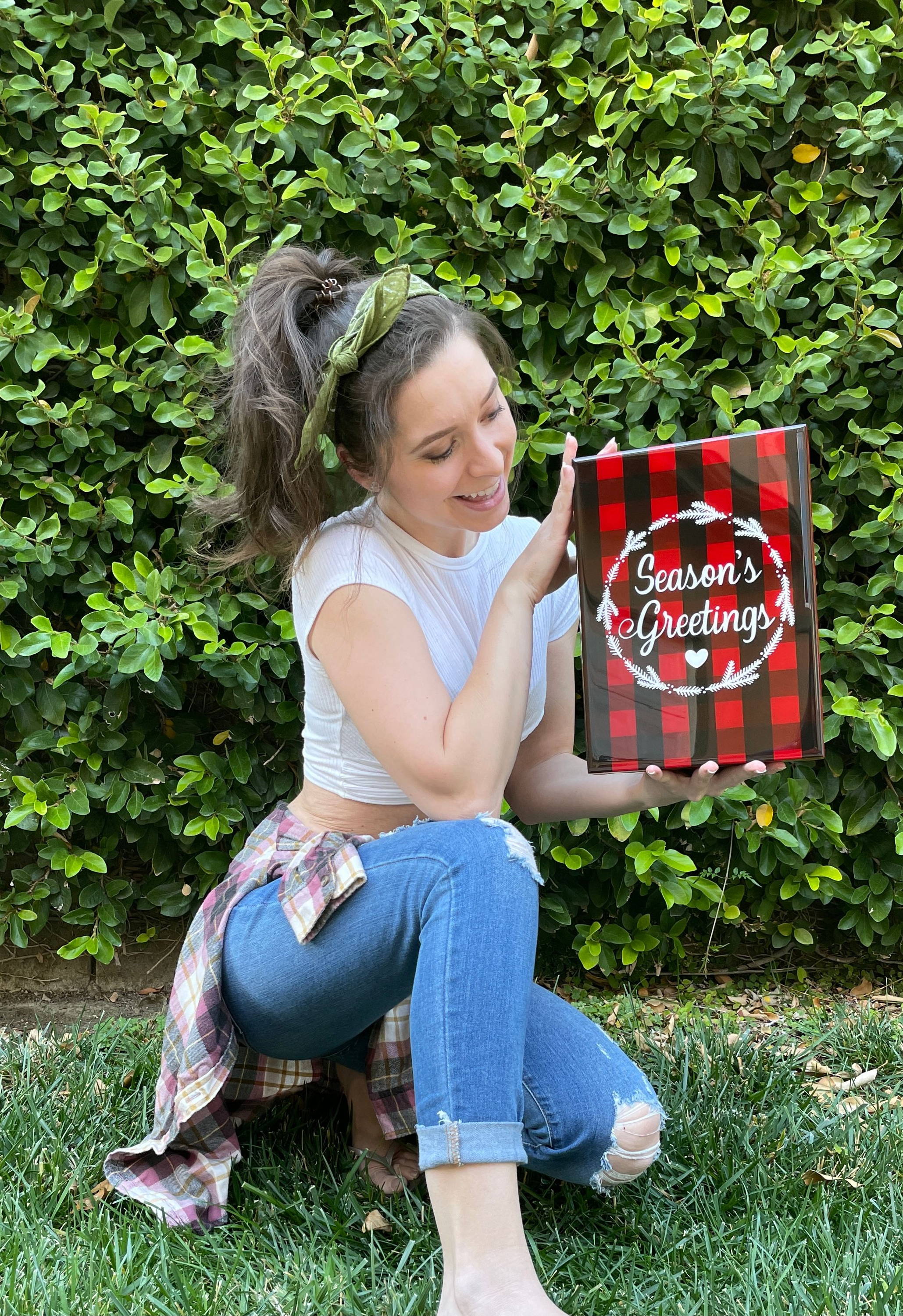 Or put your own spin on this and create a diy gift for your secret santa. Here are a few ways you could modify this gift idea to make it your own!
Baseball Card Box: Make a custom baseball card box for the collector in your life.
Love Notes Box: Create a "Box of Love Notes" for your spouse or significant other and put a special letter, quote or vows on the top.
Affirmation Box: Give your bestie a box for positive affirmations that houses praise and your favorite things about them with a photo of the two of you on the top.
Tea Box: Make a tea box for the tea lover in your life and create a collage of their favorite teas or quotes from the tea tags. Tea bags should be kept out of sunlight for optimal freshness.
Did you try your own version of this box? - Share with us @masepoxies on instagram, Facebook or Pinterest! We'd love to see your spin!
More ideas for crafters and artists!

---
DIY Holiday Gift Ides for Woodworkers and Generally Handy People
You have a very particular set of skills, and let's face it, you should show them off when gifting this year. Here are our top ideas and tutorials for creating woodworking epoxy projects for the really special people on your list this year.
3. Epoxy Resin Scroll Saw Decor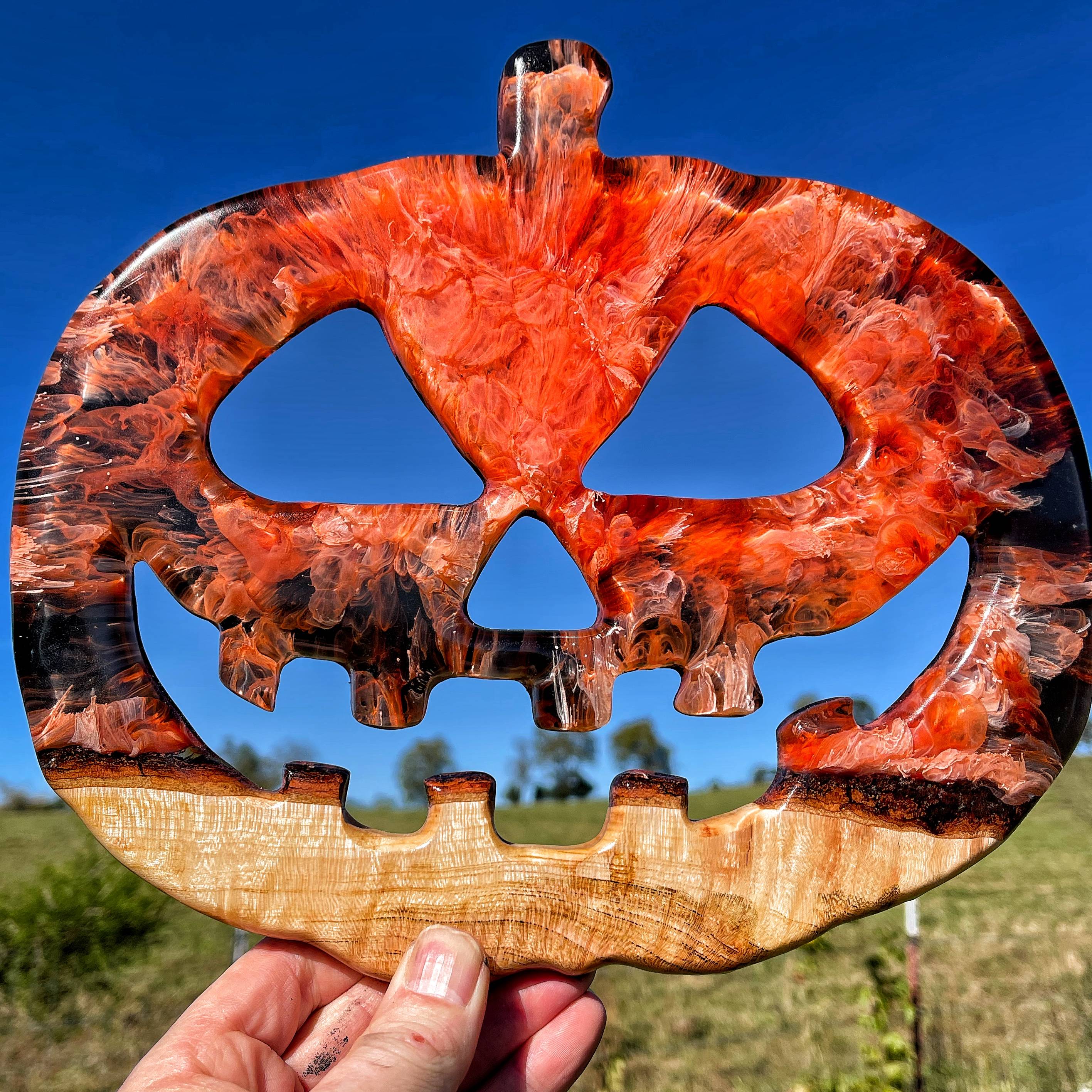 MAS Epoxies Resin Pumpkins
Our Epoxy Resin Pumpkins don't scream "Christmas" or "Hannukah," but they provide great inspiration for those of you who have a scroll saw at home! Read the article or check out our video tutorial on YouTube and learn to make the entire project and then modify to fit what you want to make. Here are some ideas for how you can put your own spin on this project.
Name Sign: Create a sign with your loved one's name and their favorite colors!
Shop SIgn: Make a shop sign for your favorite woodworking buddy with their logo or something else they love.
Character Cut Out: Create a custom cut out of your child's favorite cartoon or book character that you won't find anywhere else!
Check out kendrasgotwood.com for some templates to make your own scroll saw and epoxy signs at home.
Don't own a scroll saw? Check out the finished goods from Kendra and Cass at their shops!
4. Create a custom piece from mementos
Take inspiration from our Custom Epoxy Bench tuturial and transform things you've been saving into a giftable piece. If you're not ready to build a bench yourself, you can add special pieces to a tray (see ideas later in this article).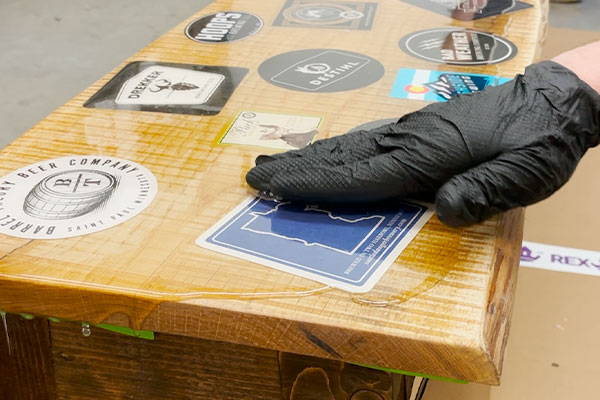 5. Try one of our most pinned projects! And make an end grain coffee table.
If you've got a little time on your hands, this custom table would be a great gift! It's one of our most popular projects to date!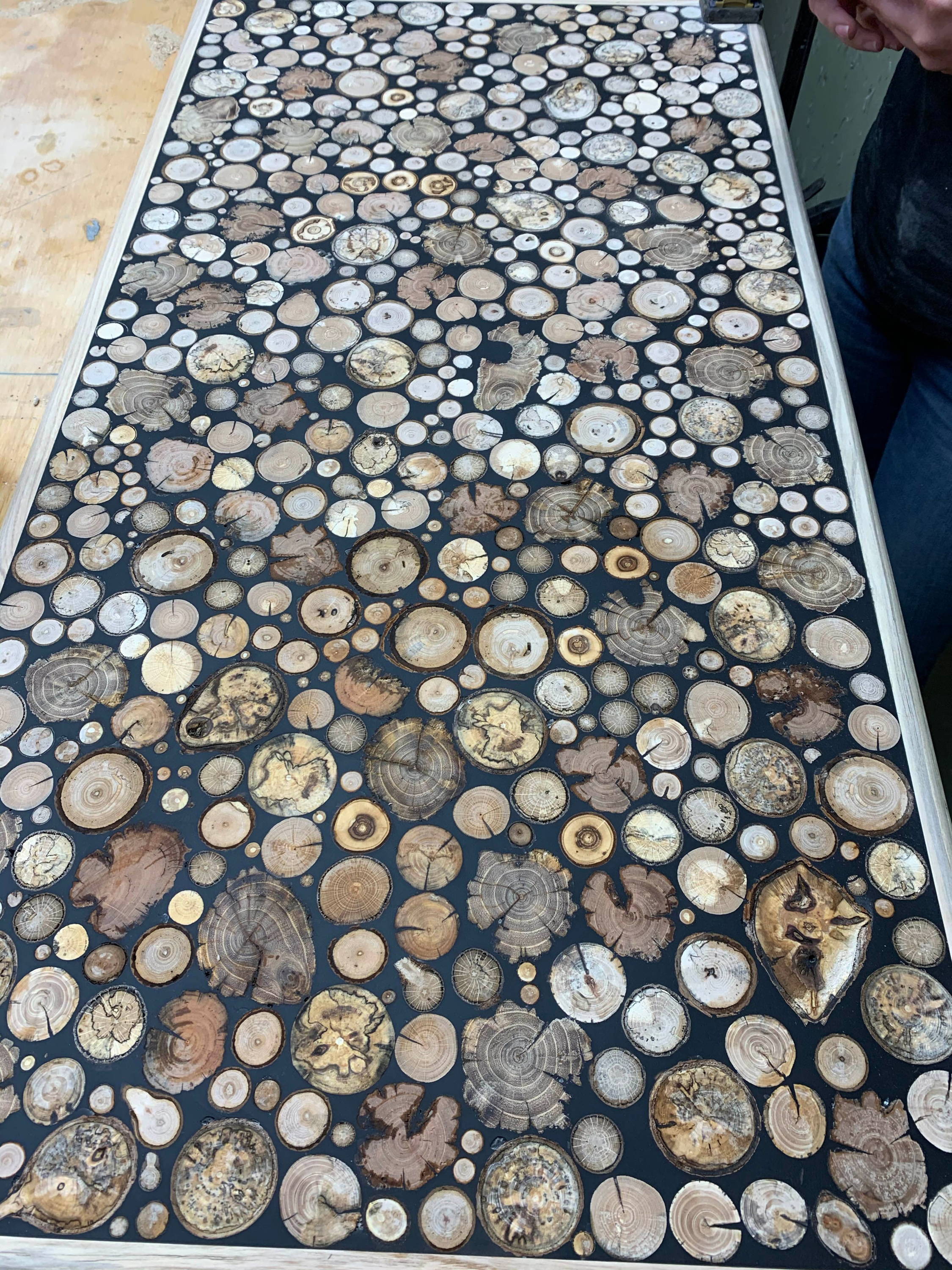 More Ideas for Woodworkers and generally handy people
Here are some more tutorials that might inspire a grander gesture for this gift-giving season!
---
When in doubt, make a tray!
Trays are a great gift, because they're beautiful and functional. And if you're working with epoxy you can completely customize the look to the person you're gifting it too!
6. Layered Epoxy Tray for Beginners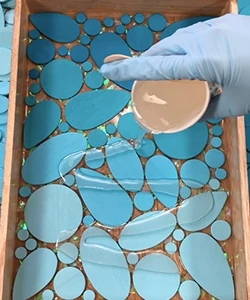 If you've never used epoxy before this is a great way to start! The project is contained and you can use a prebuilt tray and customize to your personal preferences. Try this layered tray!
7. Ocean and Walrus Oil Tray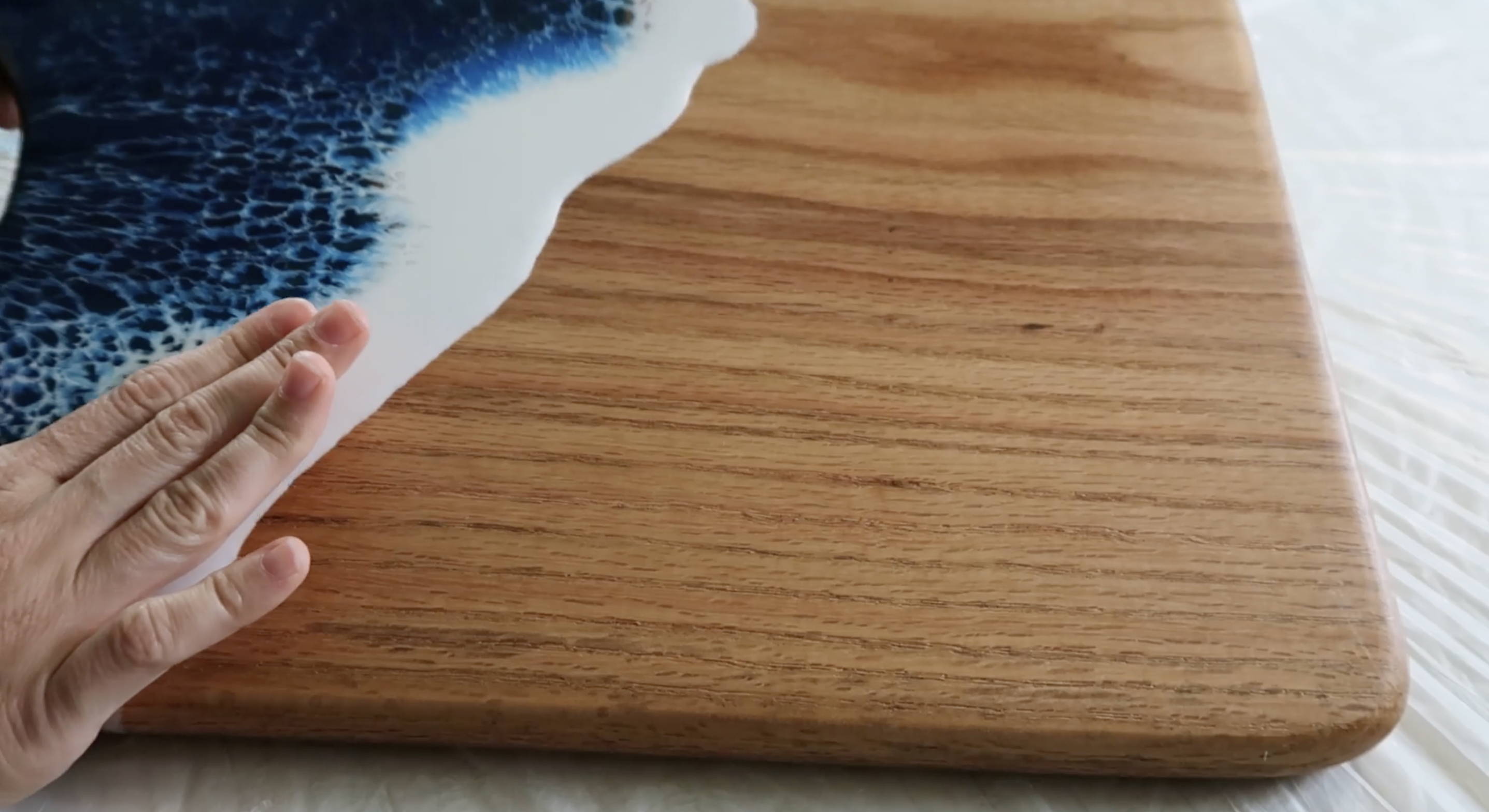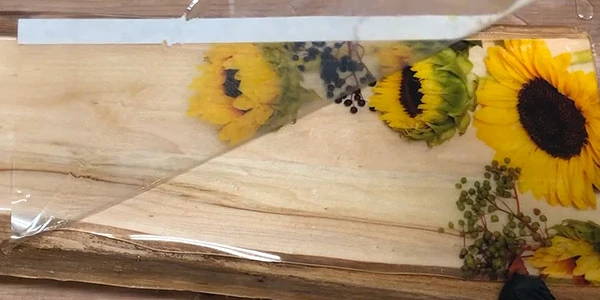 This tutorial isn't for a tray, but it would make a great tray idea! Image transfers can take a few tries to master so don't feel frustrated if your first try doesnt work out. It's all about timing. Also - you must use prints from a laser printer to get the effect!
---
Get some resin to get started!
Each tutuorial has suggested products in it! If you're ready to go, here's a few of our top sellers to get you started!
Don't forget to share with us you handcrafted gifts on social media! We love to see what you make! Tag us @masepoxies on Instagram and Facebook or use the hashtag #masepoxies to share!