Father's Day Gift Guide
Jun 11th 2021
Gift Ideas For The Awesome Dad In Your Life!
Father's Day is just around the corner, so we wanted to help you celebrate the father figure in your life with this gift idea guide featuring four amazing makers! Here at MAS Epoxies, we love seeing makers take advantage of epoxy resin's versatility to create one-of-a-kind works of art and we couldn't help but share some of them with you. Whether you are looking for inspiration to make a Father's Day keepsake or are in the market to purchase a custom piece; we hope that this Father's Day Gift Guide points you in the right direction!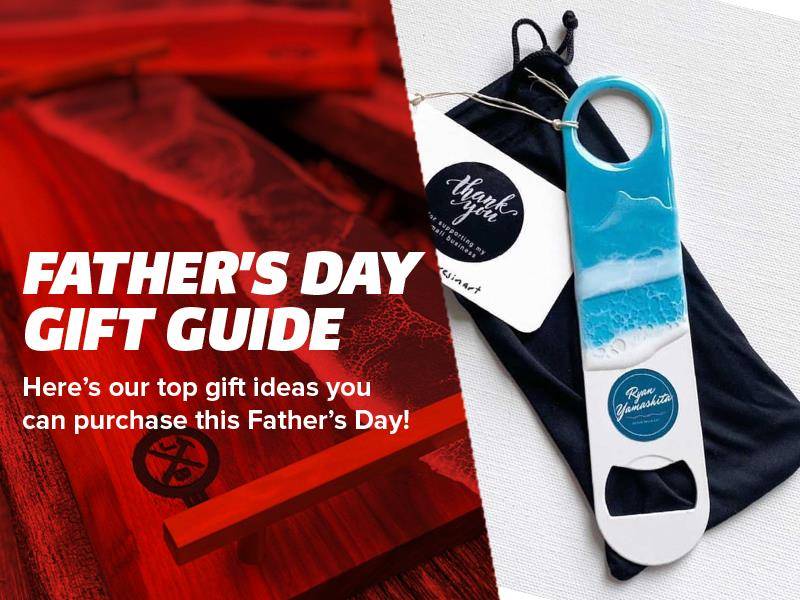 ---
---
Justin and Jessica Beshearse are always looking for creative ideas to incorporate into their furniture and decor pieces. After seeing resin art take off, they wanted to try their hand at it. Unable to find inspiration for their style, they decided to create their own. Justin incorporates reclaimed barn wood into their creations, utilizing material that would otherwise be useless. In the past 18 months, Justin and Jess have found countless ways to incorporate resin into their furniture and decor pieces. More importantly, they have learned to be their own brand.
---
---
Ryan Yamashita is an ocean resin artist, surfer, LA native, and active member of MAS' Maker Meetup community.
He's a volunteer with many different surf and skate organizations, and is always finding ways to share his passion and love of the outdoors with others. When the pandemic hit, he decided to redirect his energy towards launching his own resin art business. Since, he's been able to continue finding ways to connect with others and leverage his art as a means to bring a little piece of the ocean to them.
With every sale, Ryan also gives back and supports the Surfrider Foundation and their mission towards "the protection and enjoyment of the world's ocean, waves and beaches". Join him on his journey at @ry.oceanresinart on Instagram!
---
Troy McKenna: Before resin I was an iron worker in Manhattan and had to leave the union due to an injury. During the time I was out I began messing around with resin after running into a few resin art pages on Instagram. After my first project Kevin was just as interested as I was, and he was out of work as well. I then made my way up to Connecticut to live at his house while we decided to really give it a go with artwork. Family, and friends began flooding us with orders while we truly enjoyed making everything. It was a fun way to express the two things we love which is the ocean and the woods. We work to keep our page a fun, and adventurous feed that represents the two of us perfectly. We hope to inspire other people to break out and start doing something they love!
Kevin Cody: To start epoxy resin art has always caught my eye. The reason we started to experiment with it was unfortunately due to being let go from my job due to Covid. My very close friend Troy introduced it to me, and we started off with a few small projects. All of the sudden we ran with it. Between my love for nature/woods and Troy's love for everything and anything to do with the ocean we inspired each other to make the pieces that you see on our page. MAS epoxy and The Maker Meetup/Community was a huge inspiration to us and has helped us beyond recognition. We hope to keep making art that the community appreciates and to give whatever advice we can.
---
---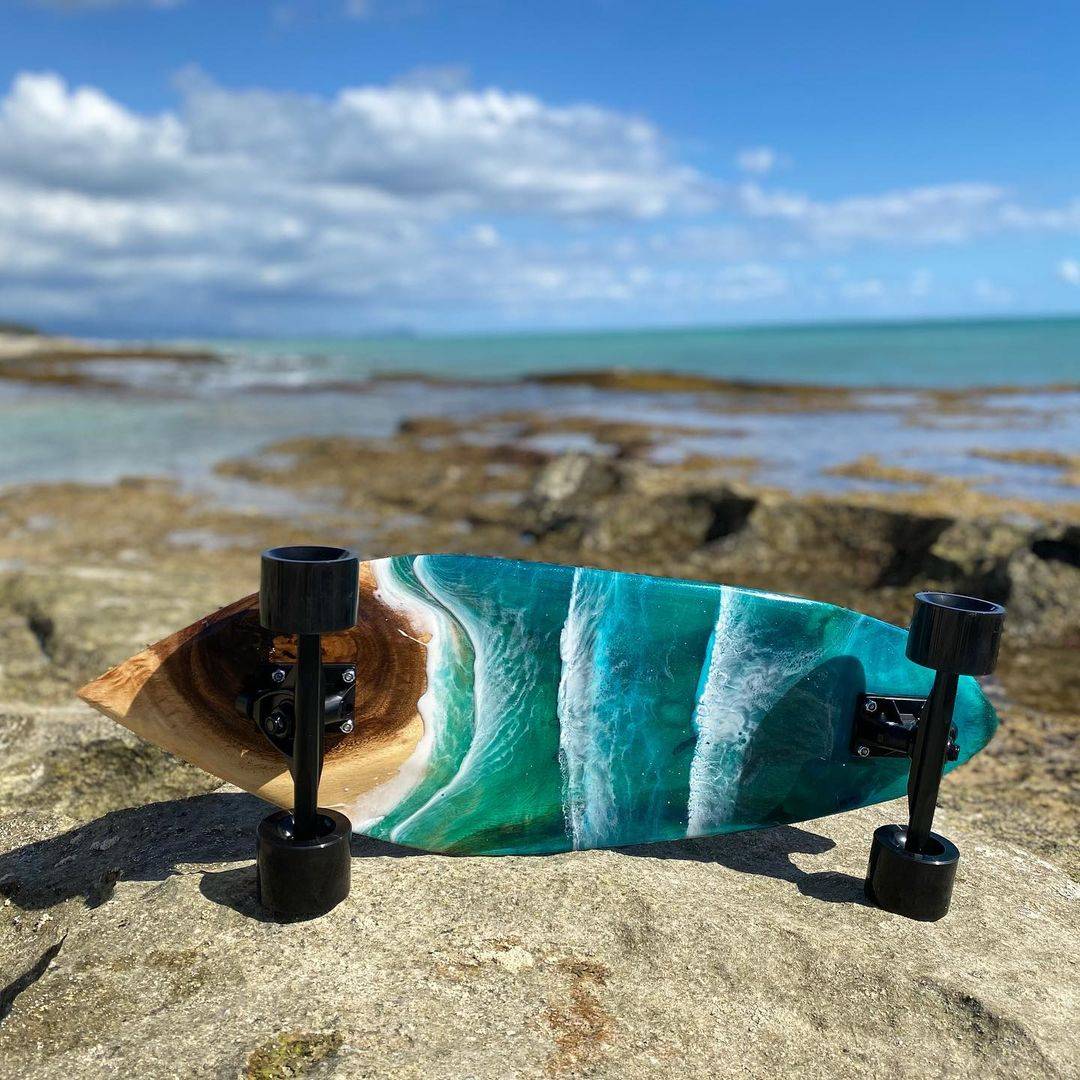 Christian loves his island home and wants to share its beauties with all who encounter his art. A few years ago he began incorporating resin in order to capture the essence of the ocean. This unique combination of mediums- resin, woodcarving, and painting- brings a unique depth and realistic quality to his work.
---
---
Handcrafted, custom orders may take a while to create and may not make it to the gift recipient in time for Father's Day. Please, contact the maker you are interested in, to find out more information about their production time.
---