Epoxy Floating Desk by Woodshop Diaries
Dec 16th 2019
When Shara of Woodshop Diaries approached us about creating a different type of "floating" desk we were all ears. Her woodworking projects are not only beautiful, but she shares the steps to take to recreate them with us so the brave can tackle them on their own. Here are some of the highlights of this build.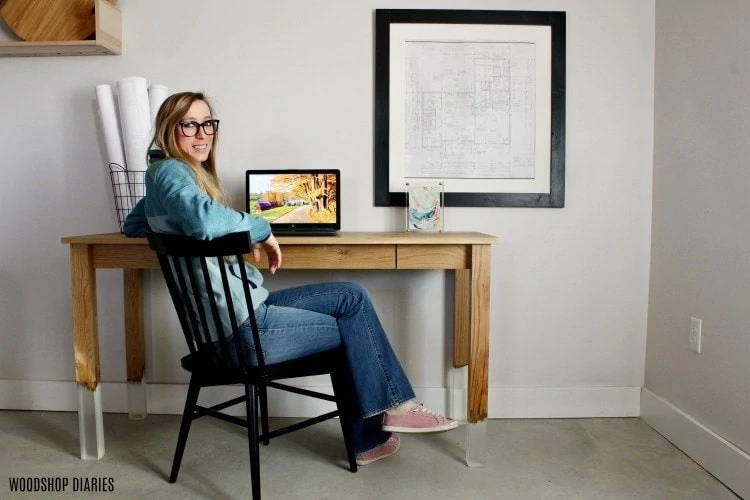 Make the Best of Broken Legs
The broken leg desk is a beautiful sleek design that Shara chose to highlight the unique legs that "float." When you watch Shara's tutorial video you'll enjoy see her attempts to break these legs to get the awesome finished effect. She admits she had some trouble, but by looking at the finished project you'd never know. She also gives a great tutorial on how to create a custom mold for Deep Pour Epoxy that would work for other projects as well. Shara used our Penetrating Epoxy Sealer to help prevent bubbles coming up in her final pour. Check out the full instructions on her site to see how she used our products and created a beautiful desk. At the end of her tutorial she shared what type of finish worked and didn't work over the clear epoxy desk legs.
---
Watch the video tutorial:
---