How to Make Faux Marble with Epoxy
Nov 20th 2020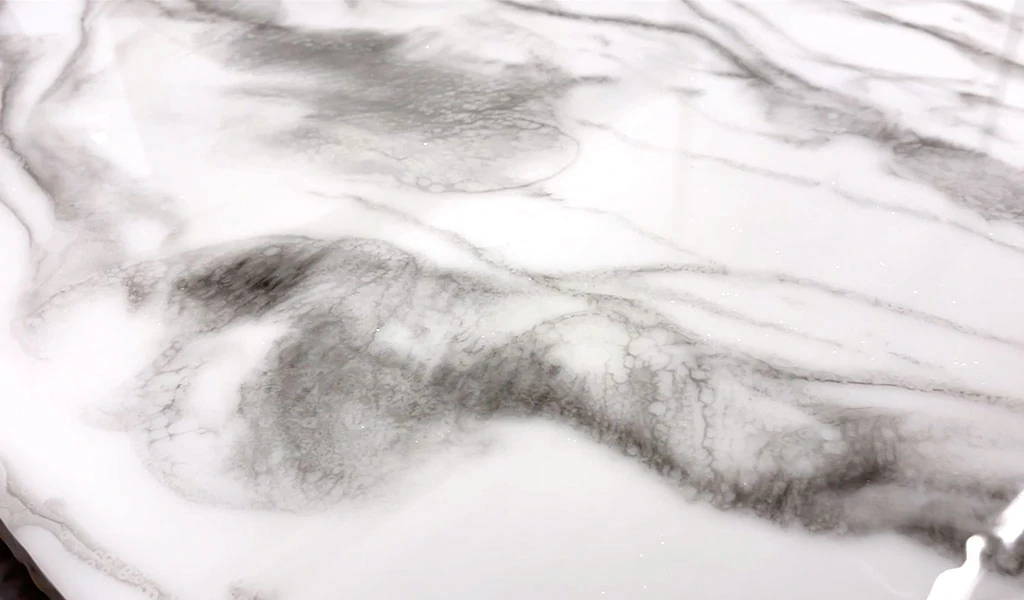 Epoxy is such a versatile product that provides a wide variety of applications. Table Top Pro is a great product to create Faux Marble surfaces in just a few easy steps. Follow below for a full video and article on how to create a Faux Marble surface.
---
What you will need:
Heat Gun
32 oz Mixing Cup
Three small mixing cups
Mixing Sticks
Rubber Gloves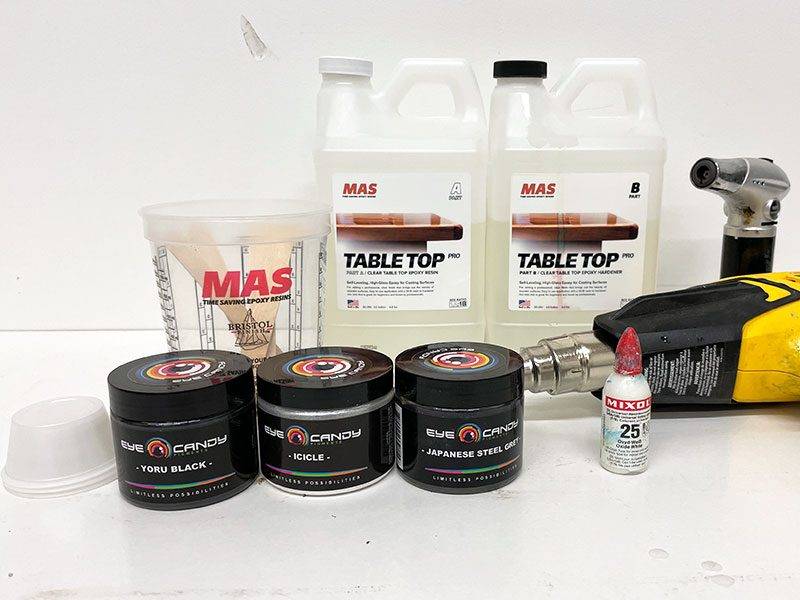 Mix Epoxy
Using Table Top Pro Epoxy, measure Resin and Hardener at the correct 1:1 mix ratio. Once measure, mix thoroughly until fully blended. You can mix by hand with mixing sticks or with a drill and paddle mixer on low speeds. Mixing with a drill on high speeds will whip air into the epoxy turning it cloudy.
Add Pigment to Epoxy
Once Epoxy is thoroughly mixed, pour small amounts of epoxy into small mixing cups. Next, add your choice of colored pigment. We chose Black, Silver and Grey to get a natural marble look. Add a small amount of pigment to each cup and mix thoroughly.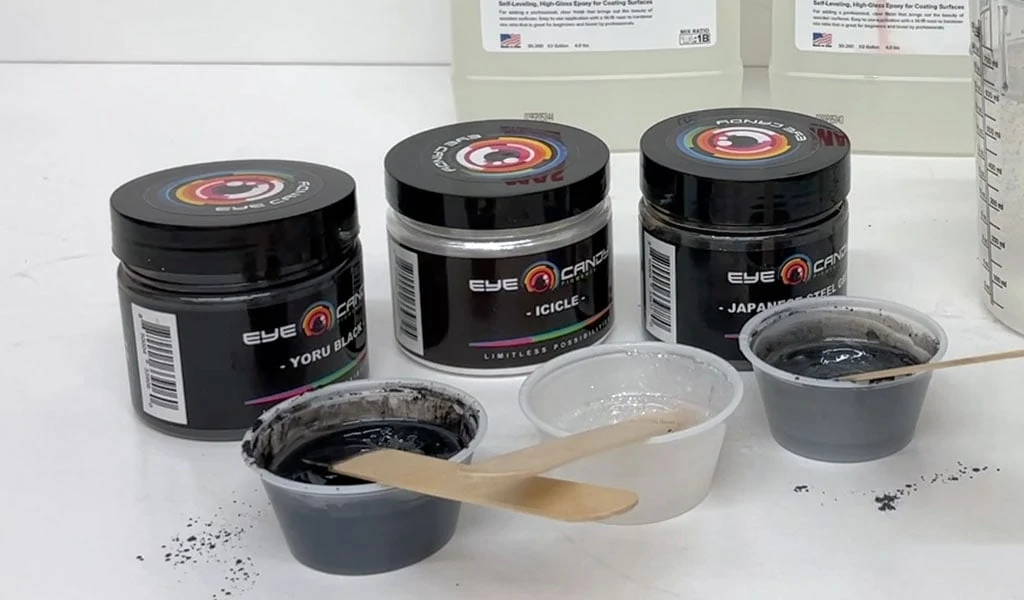 Add Mixol to Epoxy
With the remaining Epoxy in your original mixing cup, add White Mixol to epoxy and mix thoroughly. Adding white to the Epoxy will produce your base coat. Once epoxy is fully blended you are ready to pour.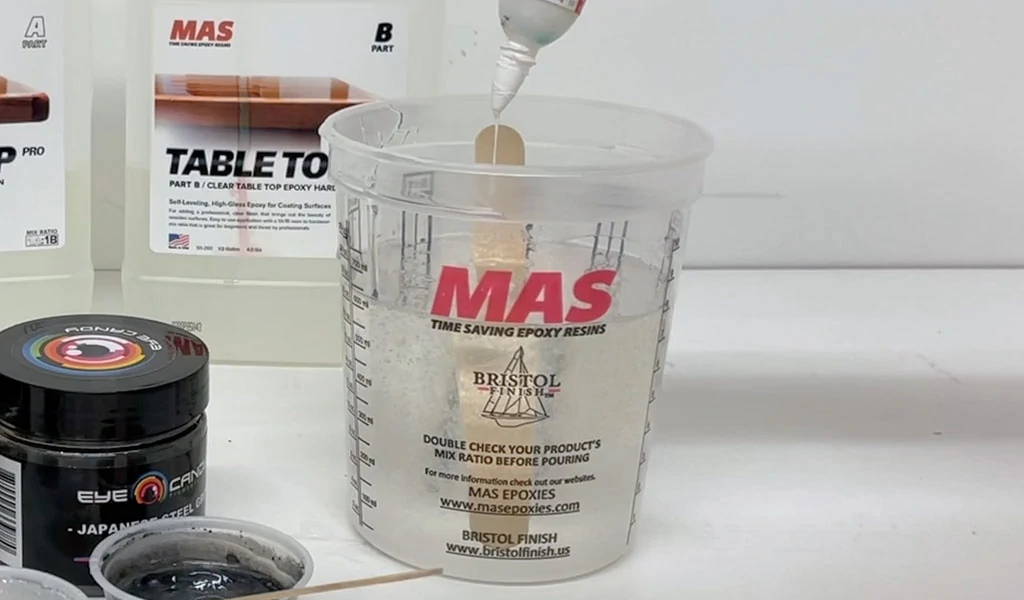 Pour Base Coat
Pour your base coat of white epoxy onto surface and spread evenly. This can be done by using your hand with a rubber glove, foam brush or plastic spreader. Once the surface is coated with epoxy, apply heat to release any air bubbles.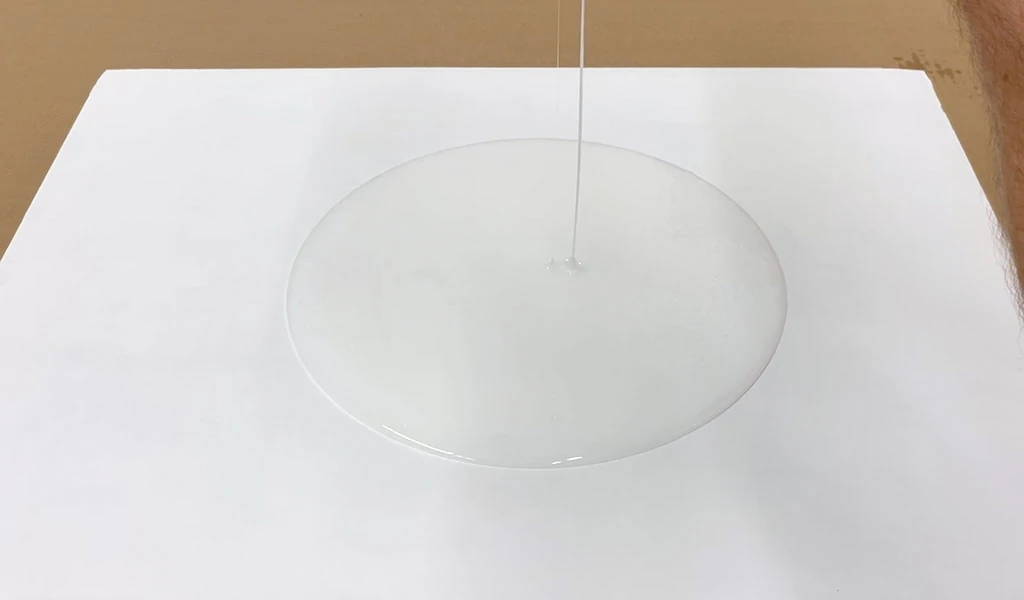 Apply Pigment Epoxy
Once your base coat is applied, using your mixing stick, apply black epoxy in thin lines onto the surface. For a more subtle look, create very thin lines. In this example we wanted to show what it looks like by adding thin lines and small pools of color. More color will be less subtle. It's best practice to try something small to get the technique and amount of color you want to create a marble effect. Repeat this process with the other two colors of pigment.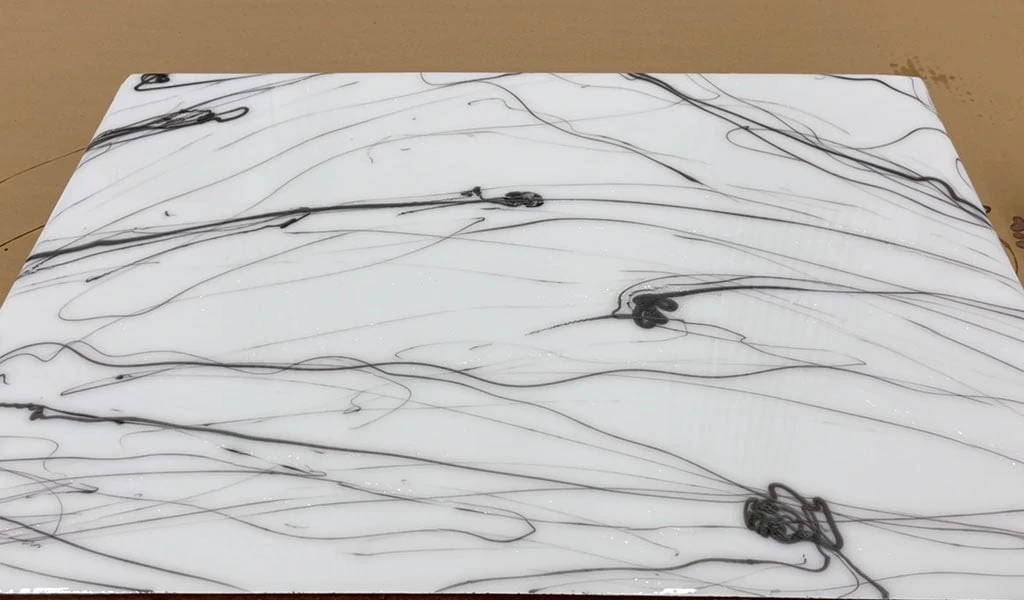 Create Marble Effect
This is the fun part. Using your heat gun, begin to move the lines of epoxy to blend them together. Make sure to start with the heat gun about 10 inches away and slowly move it toward the epoxy. You will begin to notice the airflow pushing the epoxy and breaking up the lines. Continue to apply heat and move epoxy to create desired look.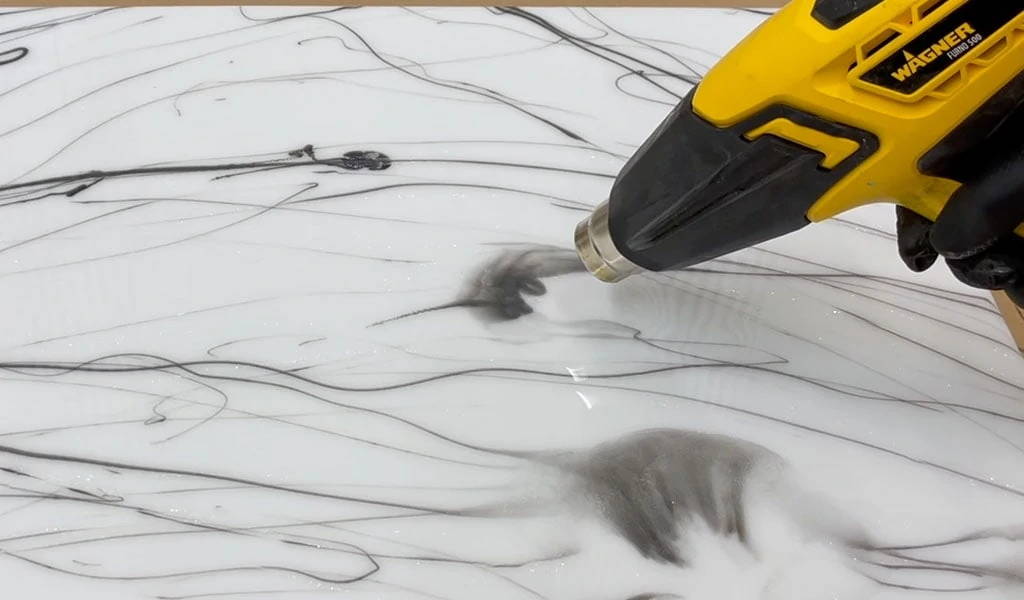 Let Epoxy Cure
Once you have created the desired look, allow epoxy to fully cure. There you have it, you have created your very own Faux Marble surface with epoxy.