How to Turn Resin Artwork Into NFTs with Courtney Kinnare
Feb 17th 2022
From IRL to JPG: Transitioning to NFT Art
---
Alright, we decided to jump on the bandwagon since everyone is talking about NFTs but what even is a NFT? How do you make a NFT? How in the world do I turn my fine art resin work into a NFT? Don't worry, we've got the answers to all of your questions! Courtney Kinnare from @courtneykinnare.art has stepped in to give us a master class on everything you need to know to get started!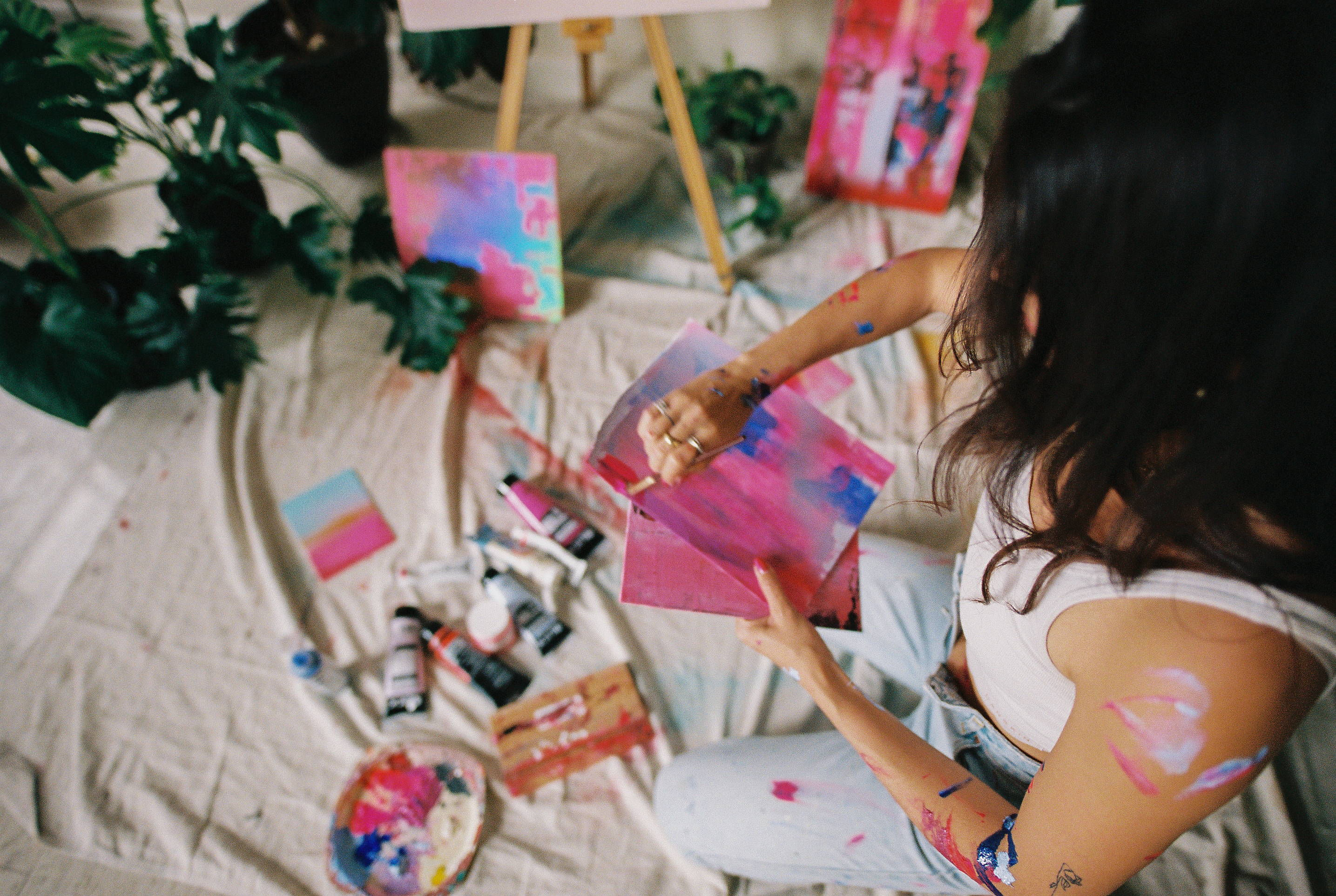 ---
Here's a little more about Courtney!
---
Courtney Kinnare is an abstract artist based out of Los Angeles, California.
Without feeling constricted to one medium or style, she works fluidly across canvases, walls, bespoke furniture, and more to create abstract works full of life and interest. While Courtney is most well-known for her resin artworks depicting topographical landscapes and stone-like textures, she has recently taken to exploring color as a meeting point of emotion and visual perception. Through hyper-focused studies of palettes, color combinations, and textures, Courtney has channeled the exploration of her own mental health and experiences into works that may resonate with the viewer without any words exchanged.
Part of her broader mission is raising awareness for local and global issues and finding unique ways to make an impact. In 2018, Courtney founded WE:ART, a multidisciplinary arts collective with a more immersive and involved approach to traditional non-profit work. Through themed benefit events and collaborations, she's united artists for a cause and helped raise funds for various charities.
For custom projects, murals, installations, or to connect about art, please reach out to art@courtneykinnare.com.
Use Code: COURTNEY15 for 15% Off + Free Shipping!
---
---
From IRL to JPG: Transitioning to NFT Art
---
For the past two and a half years, fine art has been my forte. Creating topographical landscapes and gemstone-like textures from resin and acrylic quickly became the identity of my craft. I was quickly able to transition into being a full-time artist, spinning up 5 & 10 year plans on how I was going to travel the world with my art.
I won't lie, being a full-time artist is hard. Getting into galleries and shows are hard. It's stressful trying to figure out how you're going to make income each month, but we do it because we love it and simply can't envision a life any different (besides being successful in this one).
A few months in, the game started changing. I kept hearing about NFTs & how they were changing young artists' lives. There was a clearer path for artists to actually make a living wage and get properly rewarded for their talents. Around December of this past year, I finally took the leap to understanding NFTs and how I could utilize them with my work.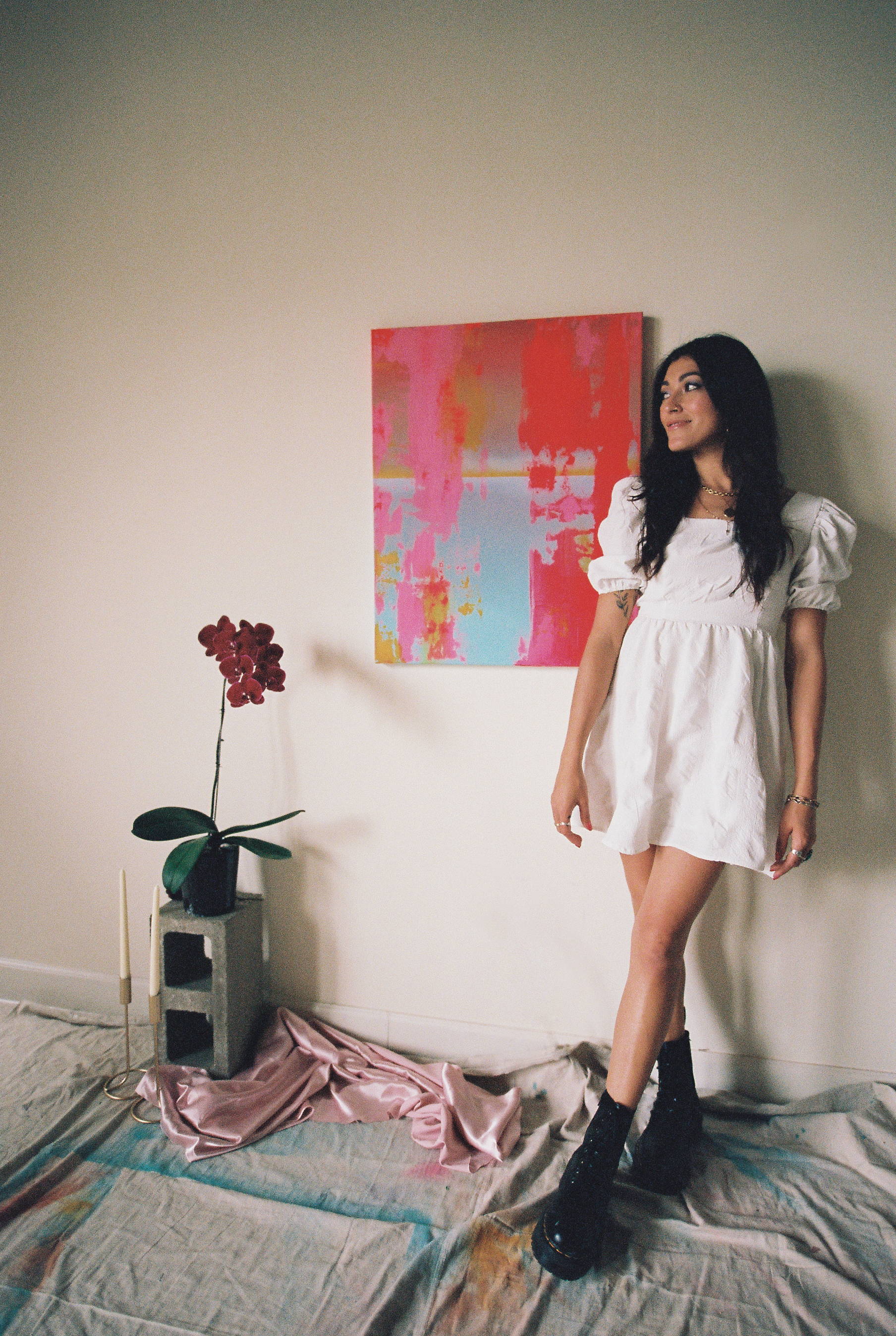 ---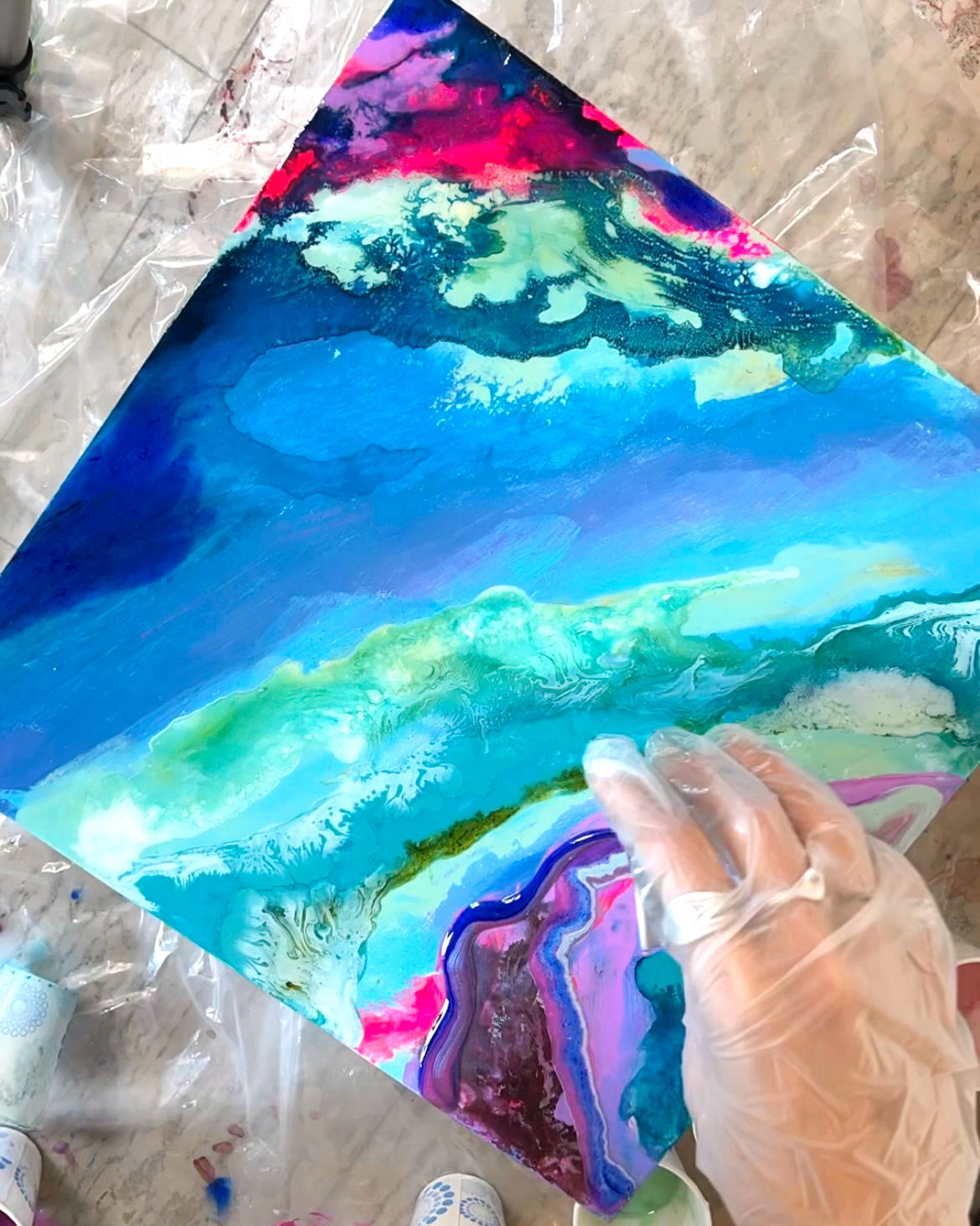 ---
So, What the Heck is an NFT!?
Written by Courtney Kinnare
---
NFT stands for non-fungible token. What this means is that you are creating a unique piece of art, a "token," that is verified on the blockchain. For some artists, this could double as a certificate of authenticity for your physical work. Rather than using a piece of paper, this form of authentication allows your work to forever be traced back to you as the original creator - thus also giving artists a way to collect royalties on future sales of their work.
In another manner, NFTs can serve as a new avenue for your artistry - exploring how your vision can translate digitally. It could be a way to create and sell new forms of art, and a way to build a deeper connection to your collectors.
---
After a month of heavy research, community building, and figuring out how to properly compose a Tweet, I was finally ready to work on a series I had envisioned for years yet never had the courage to explore outside of commissioned work. PHENOMENA was a series that I knew I wanted to take form using multiple mediums and a high level of experimentation.
I kicked off the series creating a resin mixed media art piece on a 12x12" canvas, that I would eventually be transforming into a jpg/NFT. I documented the entire process as I wanted to give my community a behind-the-scenes look and create a deeper connection to the art and the process.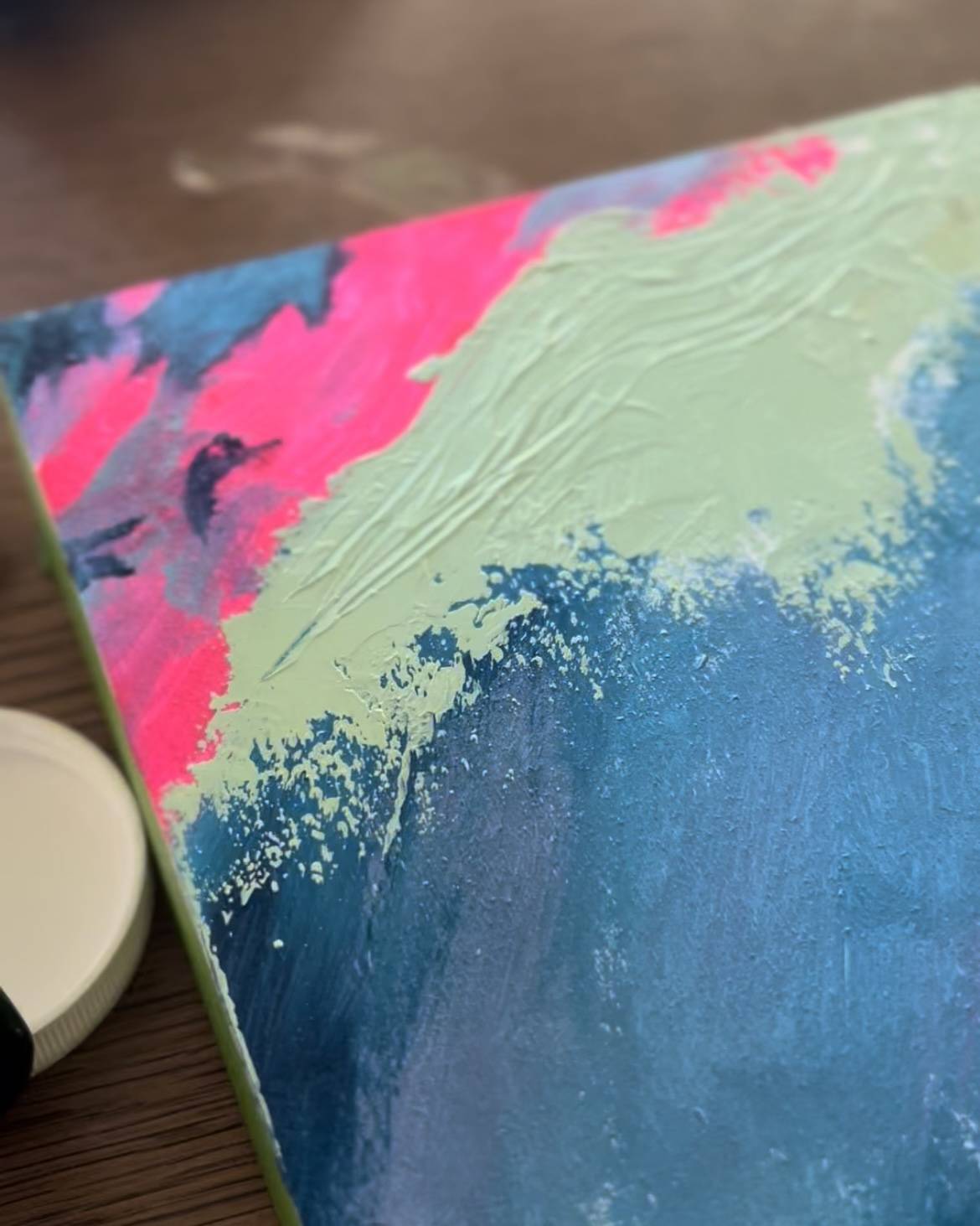 ---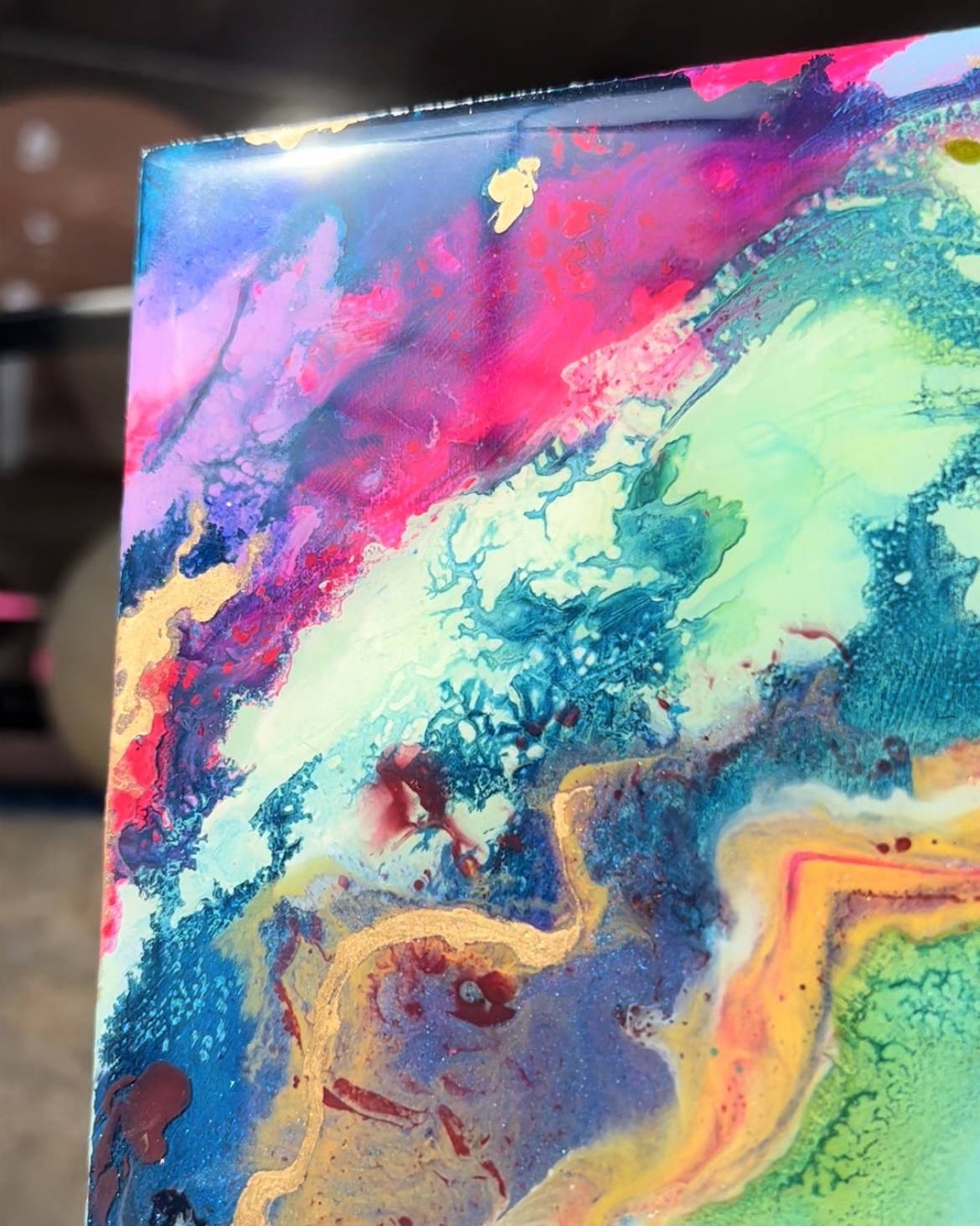 ---
The biggest challenge was figuring out how to turn the art into a standing image. Resin is extremely dynamic, and one of the things I love about it the most is its ability to reflect and transform a range of colors depending on your vantage point. Being able to translate this into an image seemed impossible, but I was able to do so using a professional camera, direct sunlight, and a bit of photoshop skills.
Place your finished artwork in direct sunlight. I positioned the piece so it was angling up at the sun and able to catch a glimpse of the sun's reflection to highlight any metallics.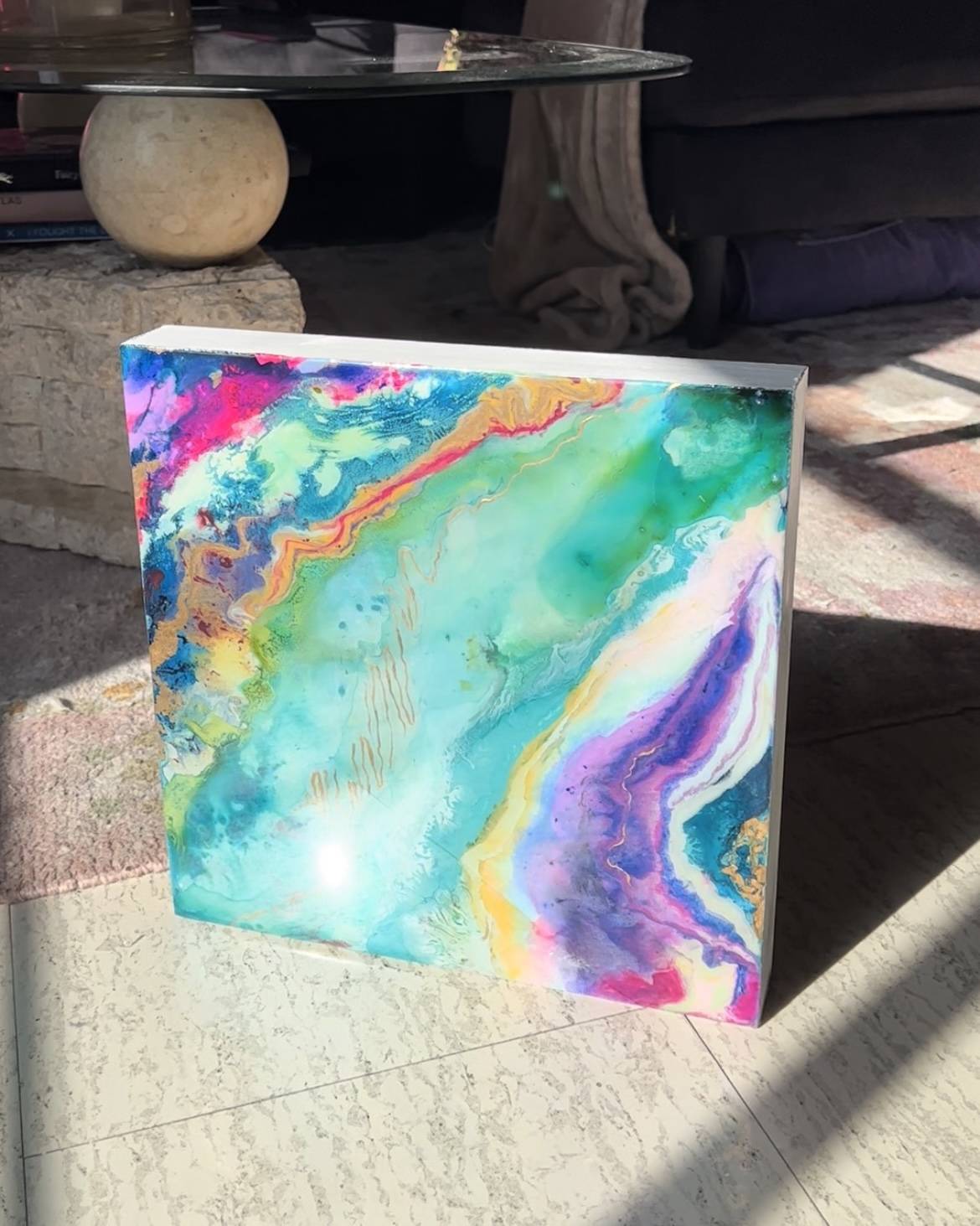 ---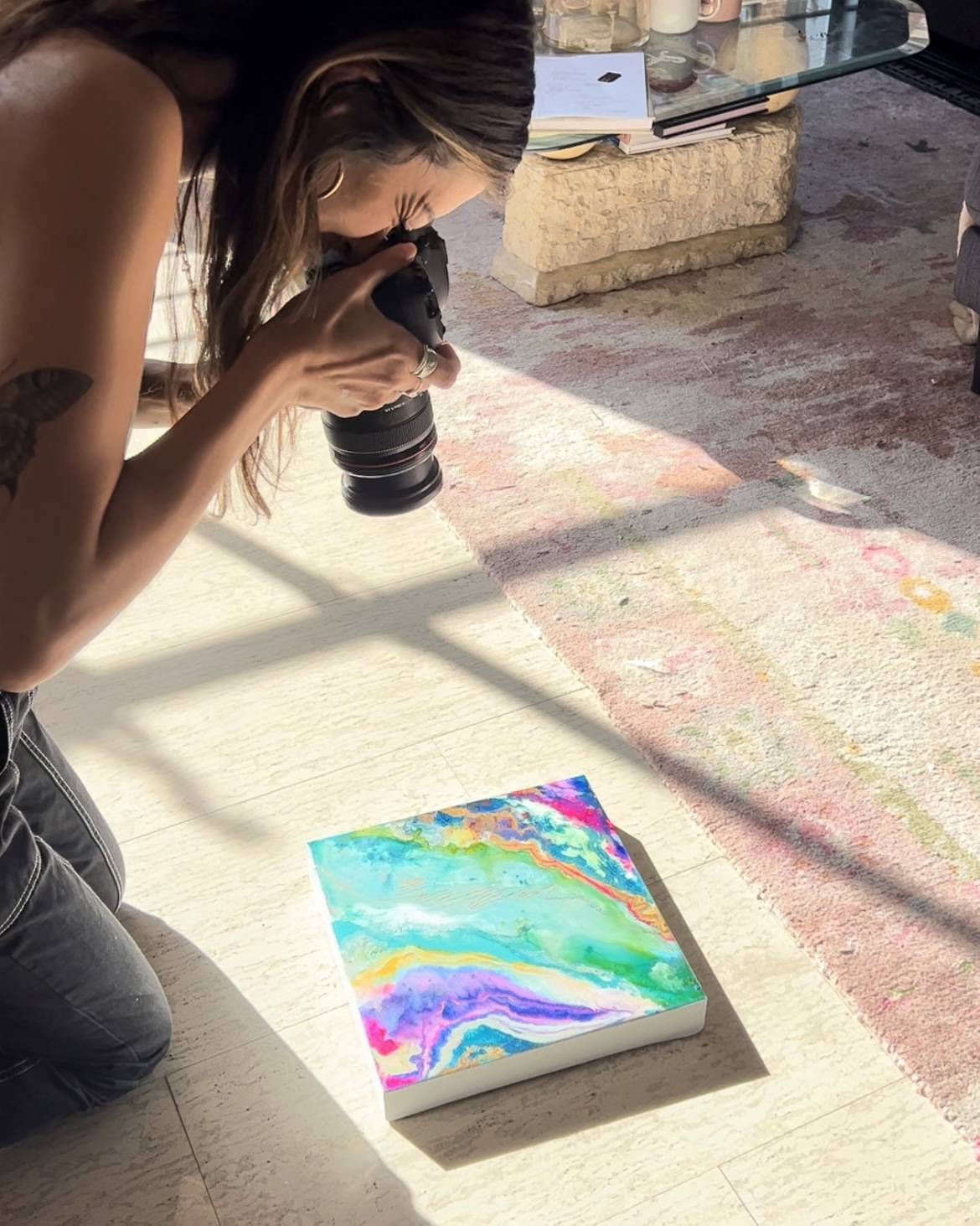 ---
Take your image at a high shutter speed to maintain sharpness, ensuring that you have the proper exposure settings. Take a lot of images and from various angles so that you can choose which came out the best and reflects colors in the right way you want!
Upload your images to your computer and sort out which is the sharpest and makes your piece pop.
In Adobe Lightroom, you can then crop the background out of your image (take it into Photoshop to skew the photo further if the edges don't match up!). I also adjusted some of the coloring to get as close to the physical piece as possible.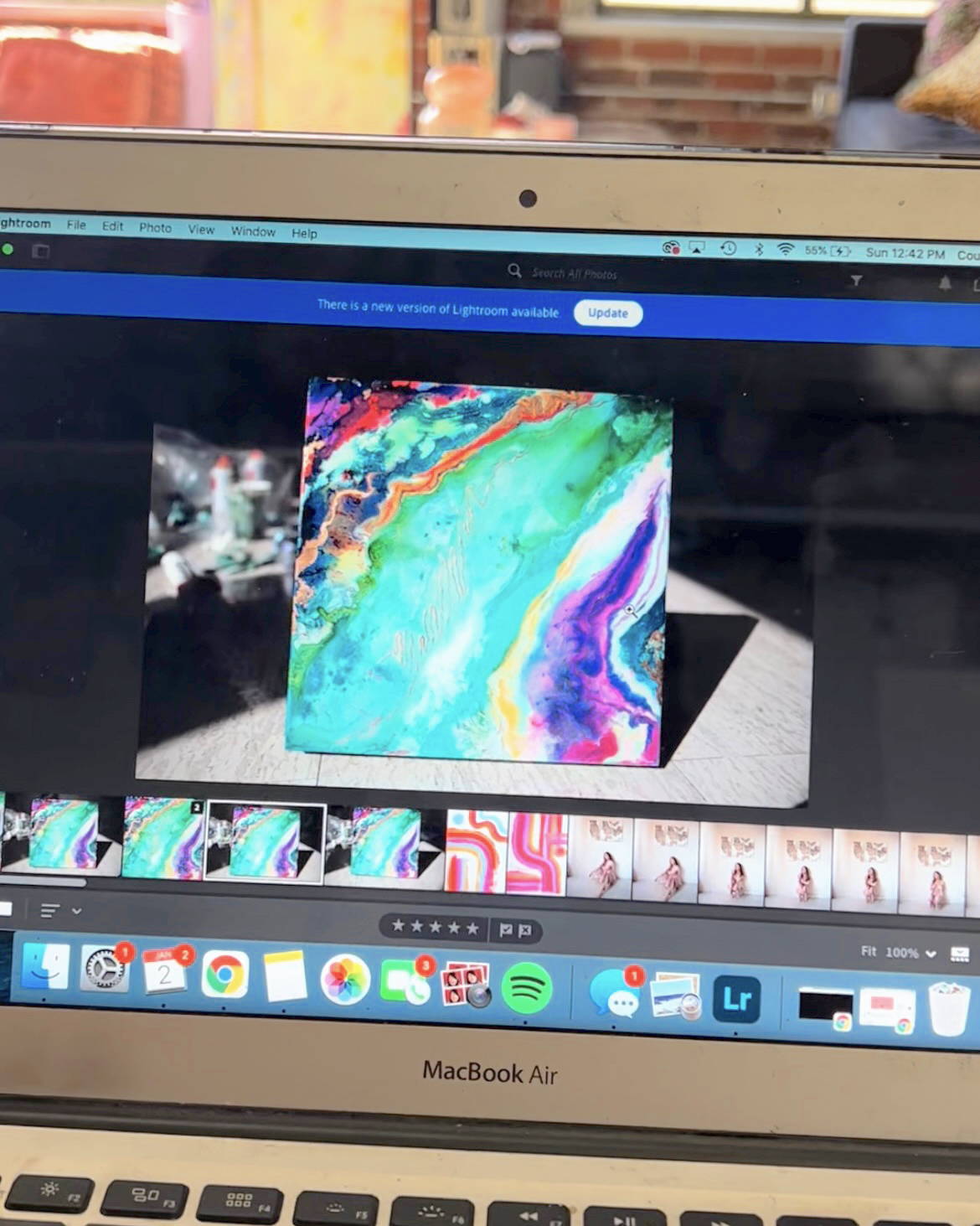 ---
---
5. Choose an NFT platform and mint your NFT!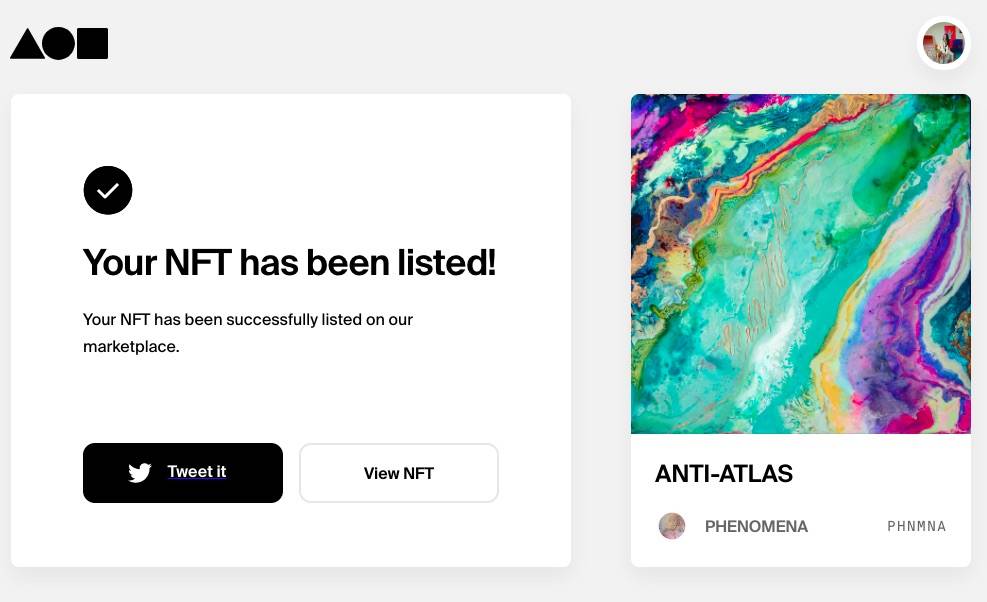 ---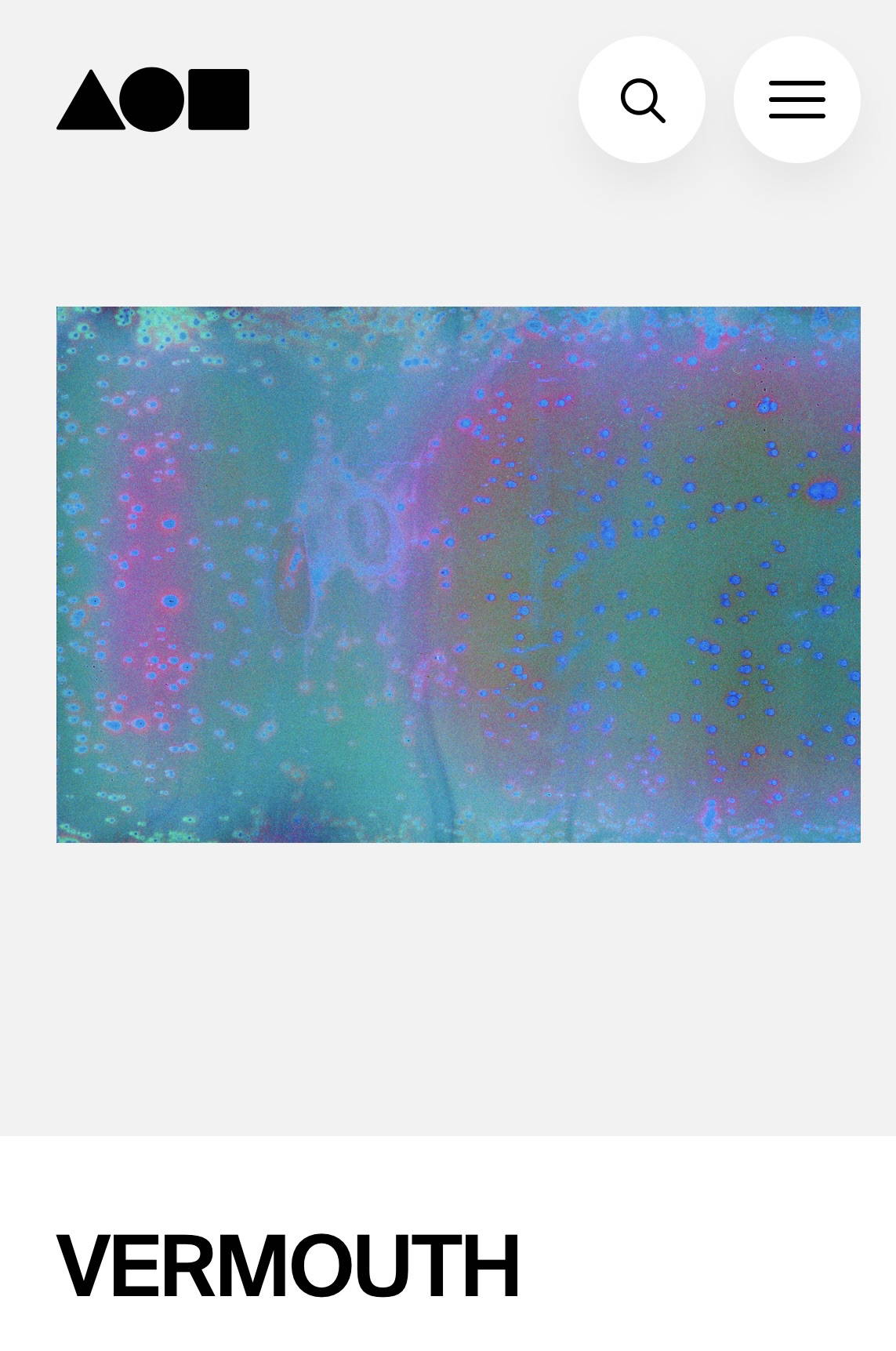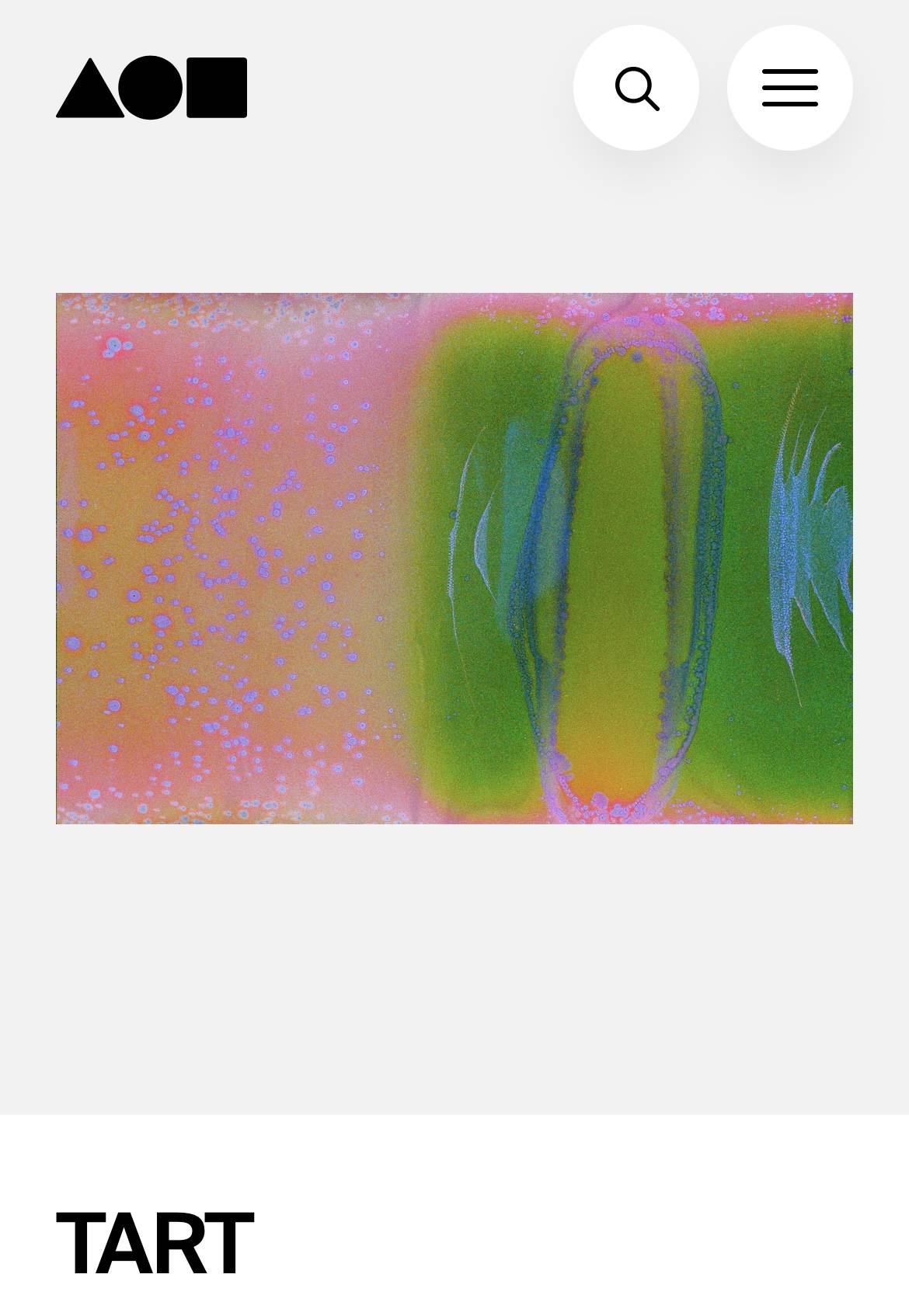 ---
I could talk about NFTs for hours, but for more detailed information on my process and how to get into the NFT space, head to my NFT Creator Community Discord! I mentor and onboard artists into the NFT space and create detailed pdf study guides to go at your own pace! Follow along for more :)
---
---