Lovely Layered Hearts
Jan 22nd 2023
How to Make the Perfect Valentine's Day Gift!
If you're looking for the perfect Valentine's Day gift for your friends and loved ones, look no further! Follow these 4 simple steps to create your very own lovely, layered heart painting with epoxy resin! Download the FREE heart template to start creating TODAY!
---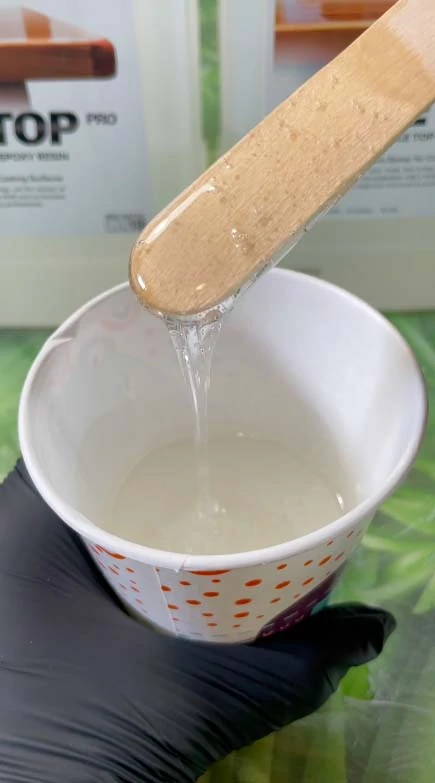 5×7 picture frame

DAP window, door and trim sealant

Cotton swab

Small/medium paint brush and pallet knife

Culinary torch

Arteza acrylic paint – Crimson Red

Artist's Loft acrylic paint – Titanium White, Mars Black, and Brilliant Magenta

Decoart acrylic paint – Peony Pink

Tissue paper

Sharpie, pencil, and scissors
---
Watch the Video Tutorial Here:
---
Here's the Lovely Tutorial!
Step 1: Prepping the picture frame
Before we begin painting, let's make sure that the edges of our frame are sealed. Squeeze a bead of sealant into the cracks (where the frame meets the glass) and remove any excess sealant with a cotton swab and paper towel.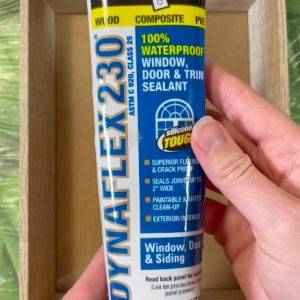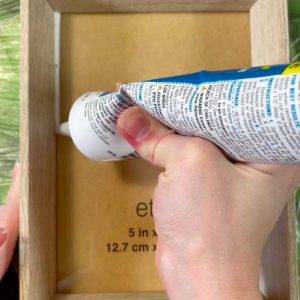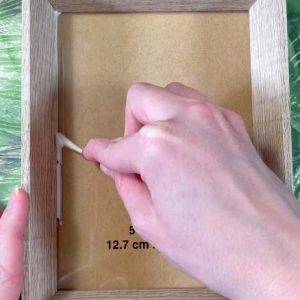 Step 2: Painting the background
With this piece, we will be creating depth with multiple layers of acrylic paint and epoxy. The background will be the darkest layer and the following layers will work their way up to the lightest color. Mix a small amount of black, red and magenta to create a deep maroon color. Apply 2-3 coats to the middle of the glass. Once the paint and sealant (from step 1) are completely dry, add a thin layer of MAS Epoxies' Table Top Pro and let cure completely.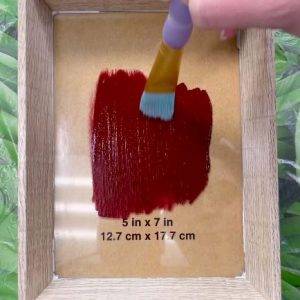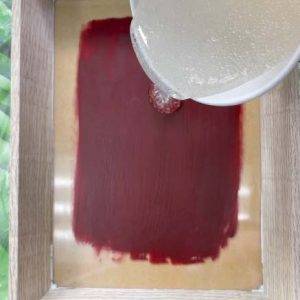 Step 3: Using the FREE template
Trace the FREE downloadable heart template onto tissue paper with a pencil. Once traced, place the tissue paper onto the first layer of cured epoxy and trace the smallest heart with a sharpie. The sharpie will bleed through the tissue paper leaving a light outline of the traced heart.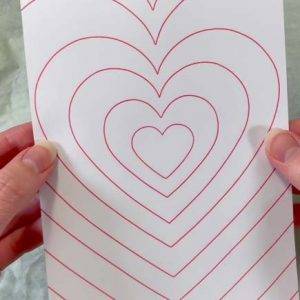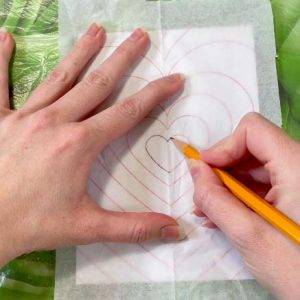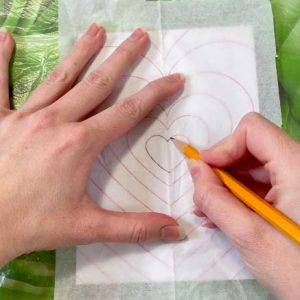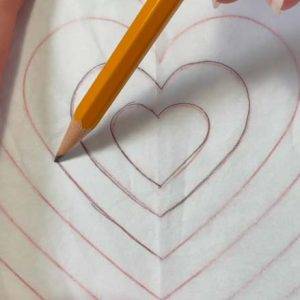 Step 4: Layers and layers of hearts
Once your heart outline is transferred onto the cured epoxy, mix up a small batch of paint that is slightly lighter than the background color. Paint a couple coats of this lighter color around the heart outline, let the paint dry completely, and pour a thin layer of epoxy. Continue steps 3-4 until the entire surface is covered with the layers of painted hearts and epoxy.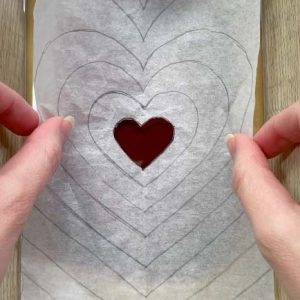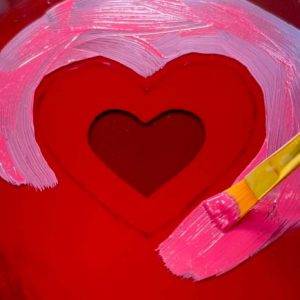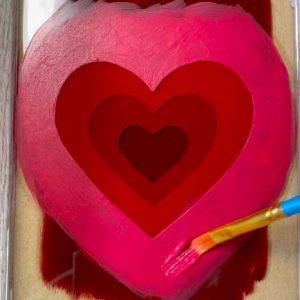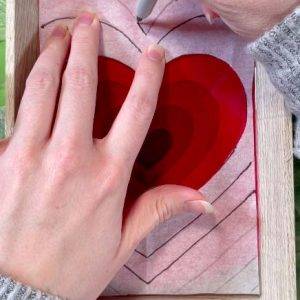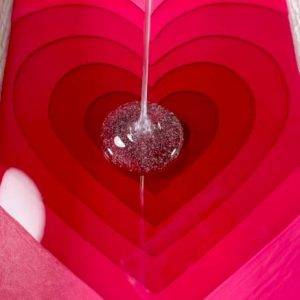 After following these 4 easy steps, you will be left with a one-of-a-kind, dimensional art piece that will be perfect for your Valentine's Day décor! Don't forget to sign your beautiful artwork! If you felt inspired by this tutorial to create a piece of your own, please post and tag @masepoxies on Instagram for a chance to be featured! We love seeing you explore new ways to resin! Stay creative and happy crafting!
---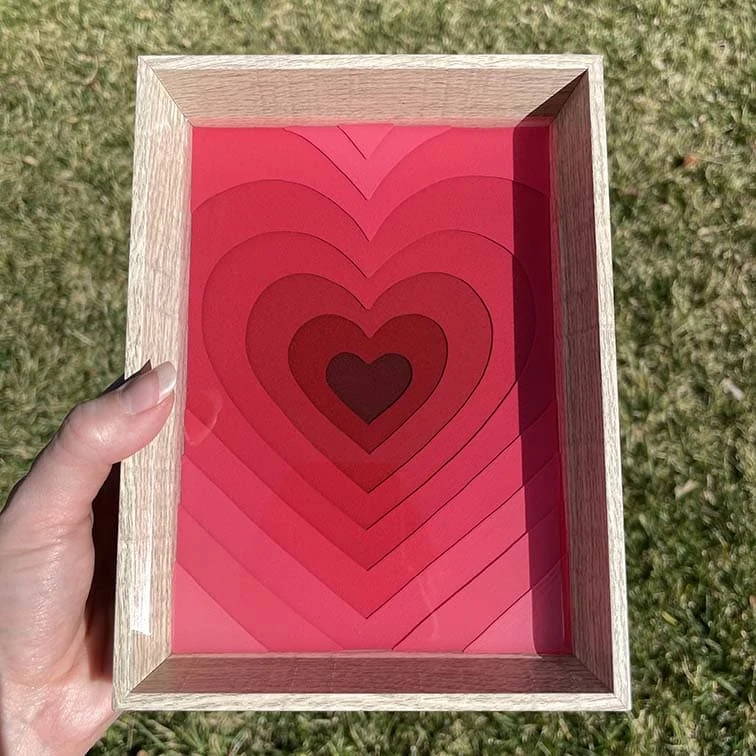 Thank you for following along on this lovely DIY layered painting! To get started on your own art masterpiece, check out the MAS Epoxies' Table Top Pro used in this tutorial!