Epoxy Ocean Guitar with DIY Huntress
Jun 10th 2020
The MAS Epoxies team was lucky enough to meet Sam – aka DIY Huntress – last year at our Maker Meetup. Sam really got a hang of some resin art techniques and approached us with an idea for this epoxy resin guitar. Of course we said yes, we'd love to be a part of this project.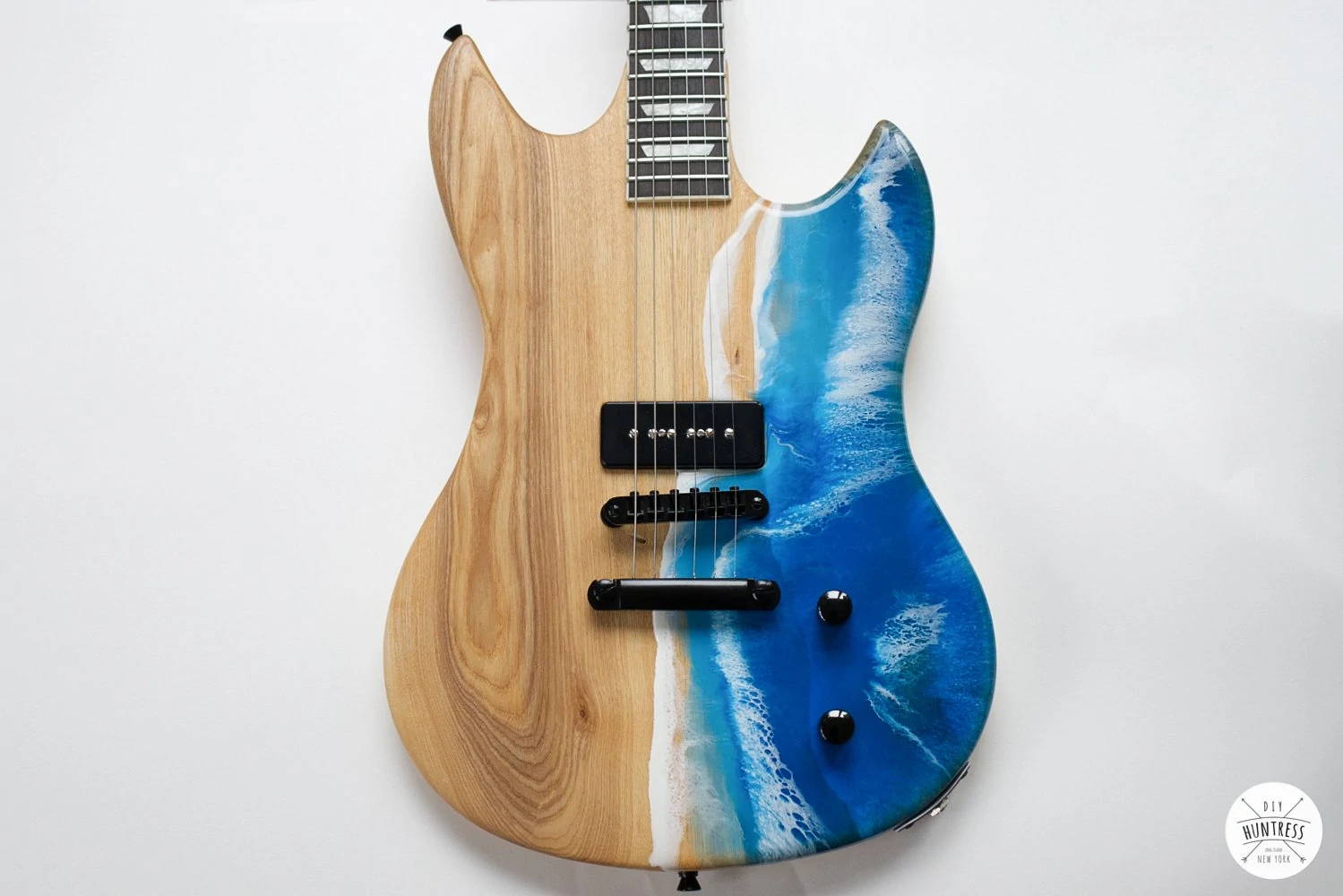 ---
Check out the video tutorial:
---
The guitar itself is a custom build done by Tamar of 3 x 3 custom and has it's own tutorial available on YouTube if you want to recreate this project at home. After the Guitar was completed Sam added this amazing ocean pour to it that really makes it stand out. Sam has the full list of materials needed on her blog and a YouTube tutorial that you can follow along with.
To get started on your own version of this project buy MAS Art Pro, which was specifically designed for art and ocean pours.
More Epoxy Resin Projects from DIY Huntress
Sam has a lot more epoxy resin tutorials that are worth checking out! Click the links below to go to her site and learn how to make these awesome projects.