Dichrolam River Table with James Payne
Sep 22nd 2022
Learn How to Build a Unique River Table!
---
When you think of a project that is bold, beautiful, and will be the center of conversation in any room; this table checks all the boxes! This functional art piece was made using Walnut, Dichrolam, and of course MAS Epoxies resin.
Before we begin, here's a little back-story. I have always enjoyed various types of art techniques and mediums that can be used to create art. When I came upon John Blazy's work, I was totally blown away. John is truly an innovator of his trade and an incredible artist! After speaking with him several times, I was able to try his products and fell in love with them. I enjoyed building this table and will be starting another similar table build soon.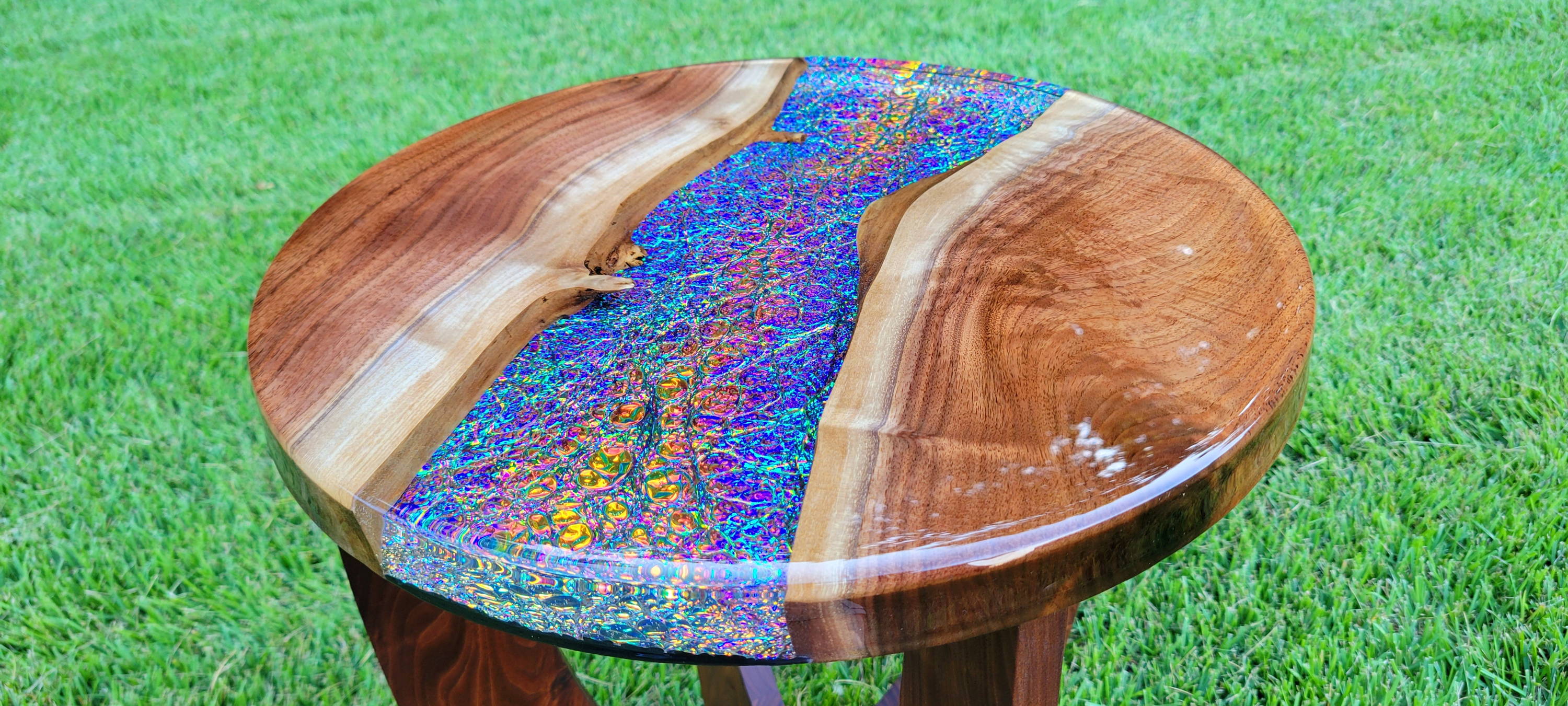 ---
Here's A Little More About James Payne!
---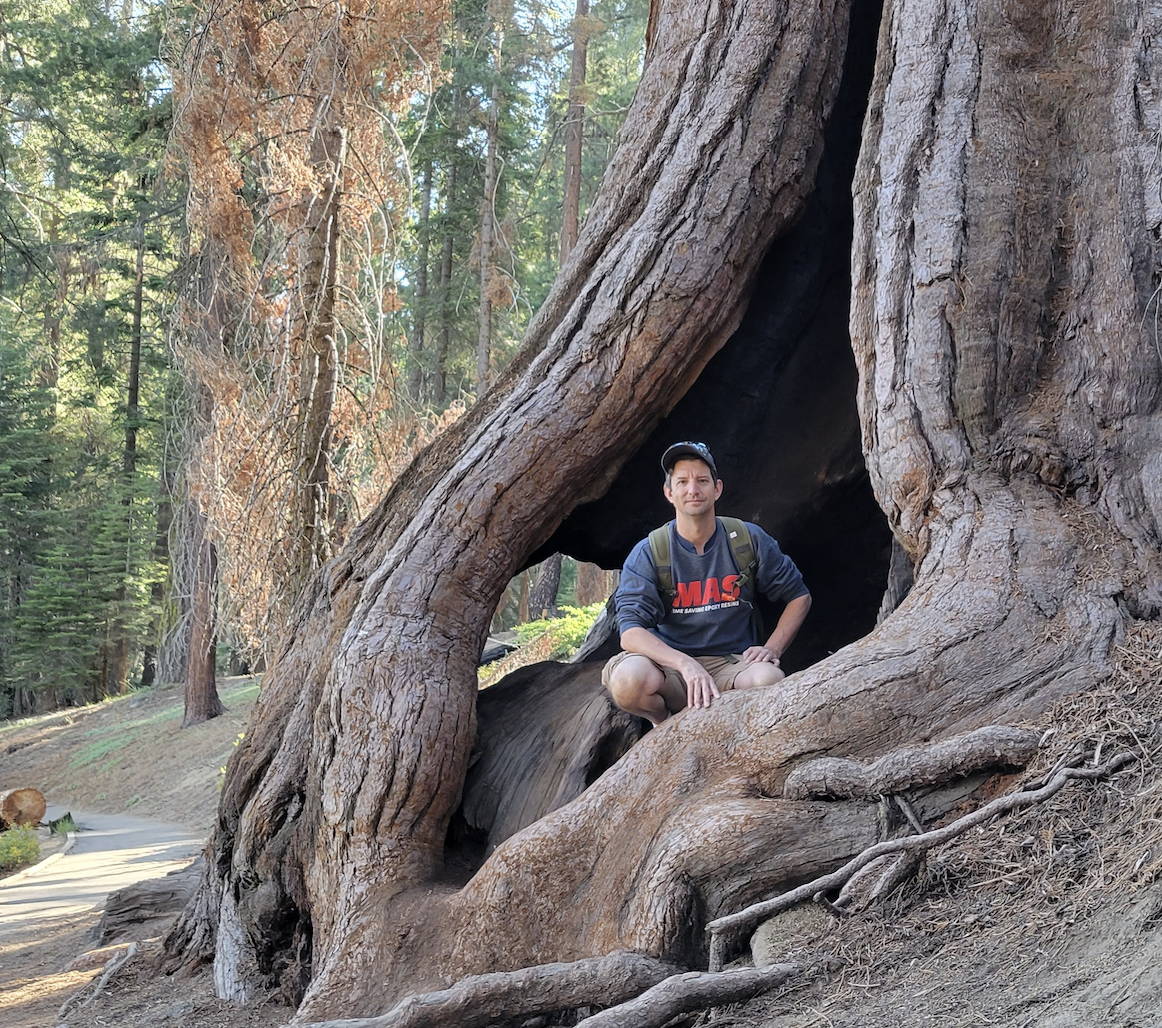 ---
---
My whole life, I have been searching for knowledge to make me happy and I've been jumping from one type of activity to the next like a lost soul looking for Heaven. Whether it be metal work, as a tool and die maker, or a weekend woodworker, my activities have changed like the sands of Egypt. Though I still do some of these activities, my day job and woodworking are the top two activities, at the moment.
Use Code: JAMES for 10% Off + Free Shipping!
---
---
---
---
Tools and products used in this project:
---
MAS Epoxies Table Top Pro, Deep Pour X, and Penetrating Epoxy systems
Wood of choice (I prefer walnut)
Table saw
OneFinity CNC (if using free program to cut base)
Sander
Hand drill
Router, Skill saw, or Bandsaw (to cut the circle)
---
Check Out James' Full Video Tutorial!
---
---
So, let's get to it, shall we?!
Step 1: Select Wood and mill (if you are not using pre-milled lumber)
I started by choosing the lumber I was going to use for the base and tabletop. Knowing that I was starting with rough lumber, I had to prep my lumber by jointing then planing to get it into the desired shape. You can always buy pre-milled lumber at a lumber store to speed up the process.
---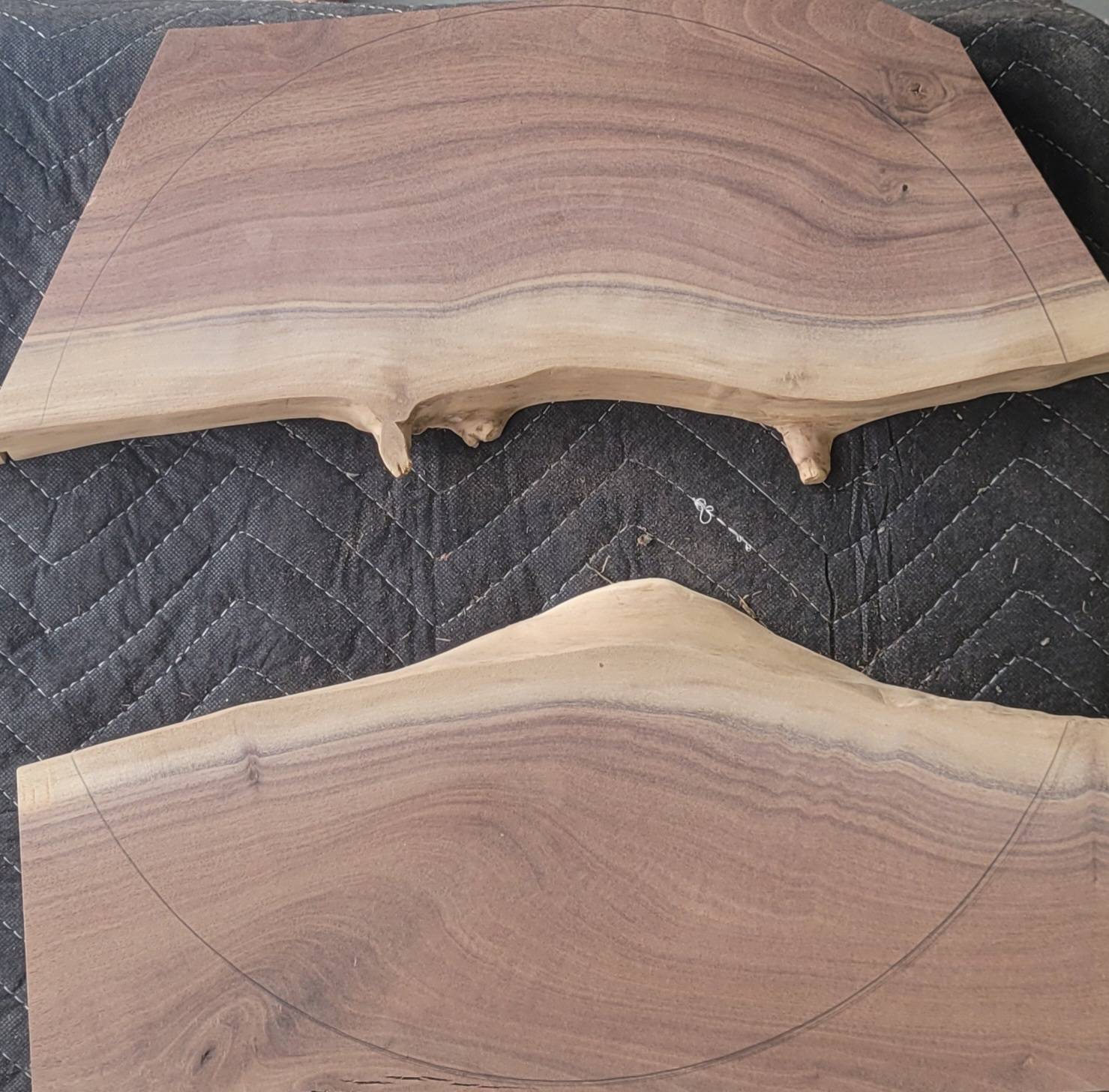 ---
Step 2: Rough cut to shape
The next step was to cut the shape I wanted the table to be, and in my case, it was a 16" circle. I ended up cutting my circle ½" larger in order to finish cutting it to the final dimension after the Deep Pour resin was cured and before the topcoat was applied. I used my bandsaw to rough out the circle. (You could also use a skill saw or router with a circle cutting jig to accomplish this.)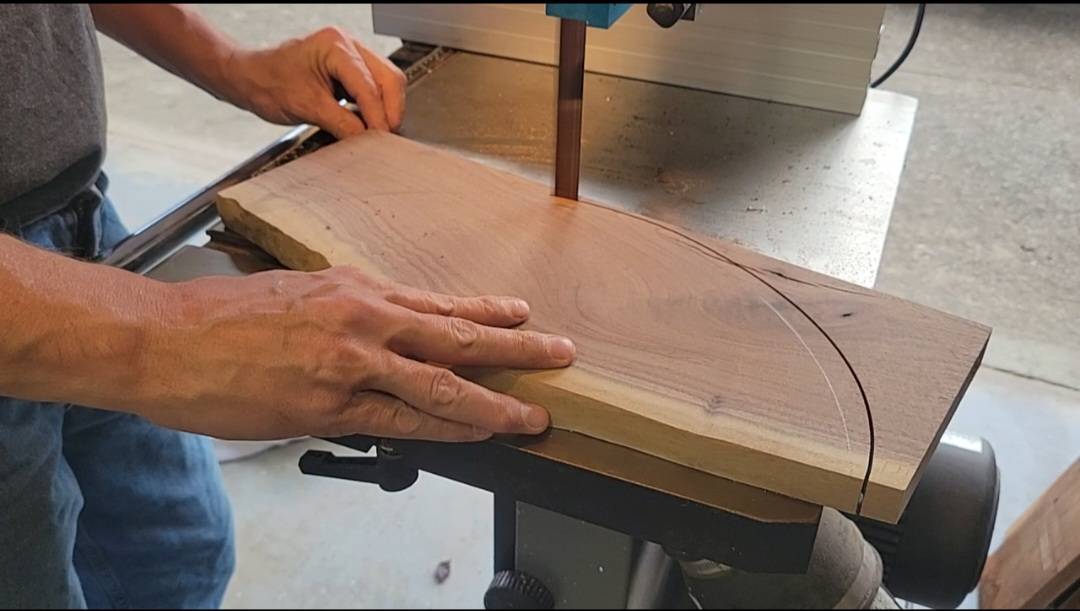 ---
Step 3: Cut Dichrolam and rabbet wood
Next up is to cut your sheet of Dichrolam to overlap your pieces of wood, so you can glue to it to them. You then will take that sheet and lay it out and mark your wood to know where the rabbet should go. This is the area you will glue/epoxy the Dichrolam to. I went about 1/16" deeper than the Dichrolam, so I could add a layer of black resin behind it.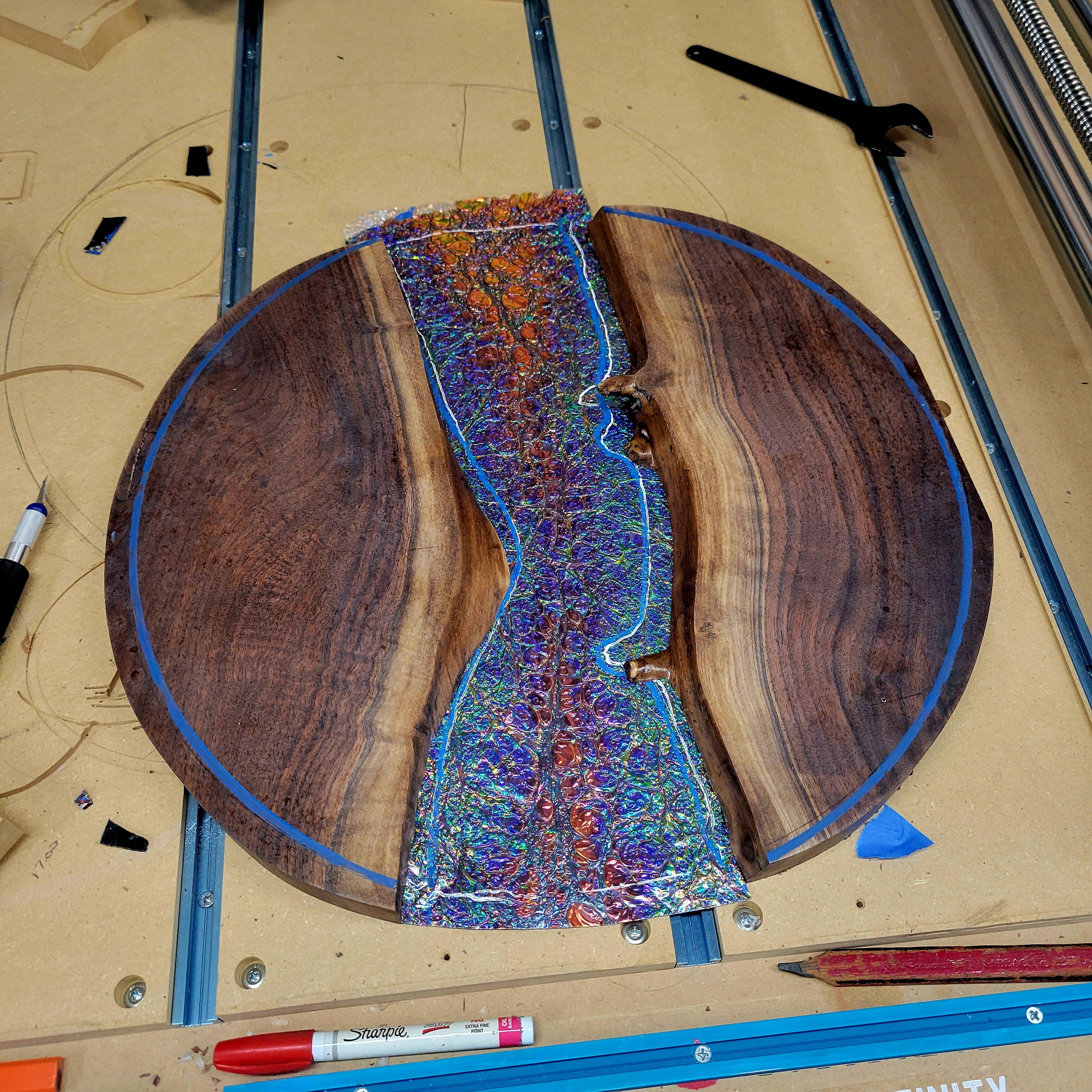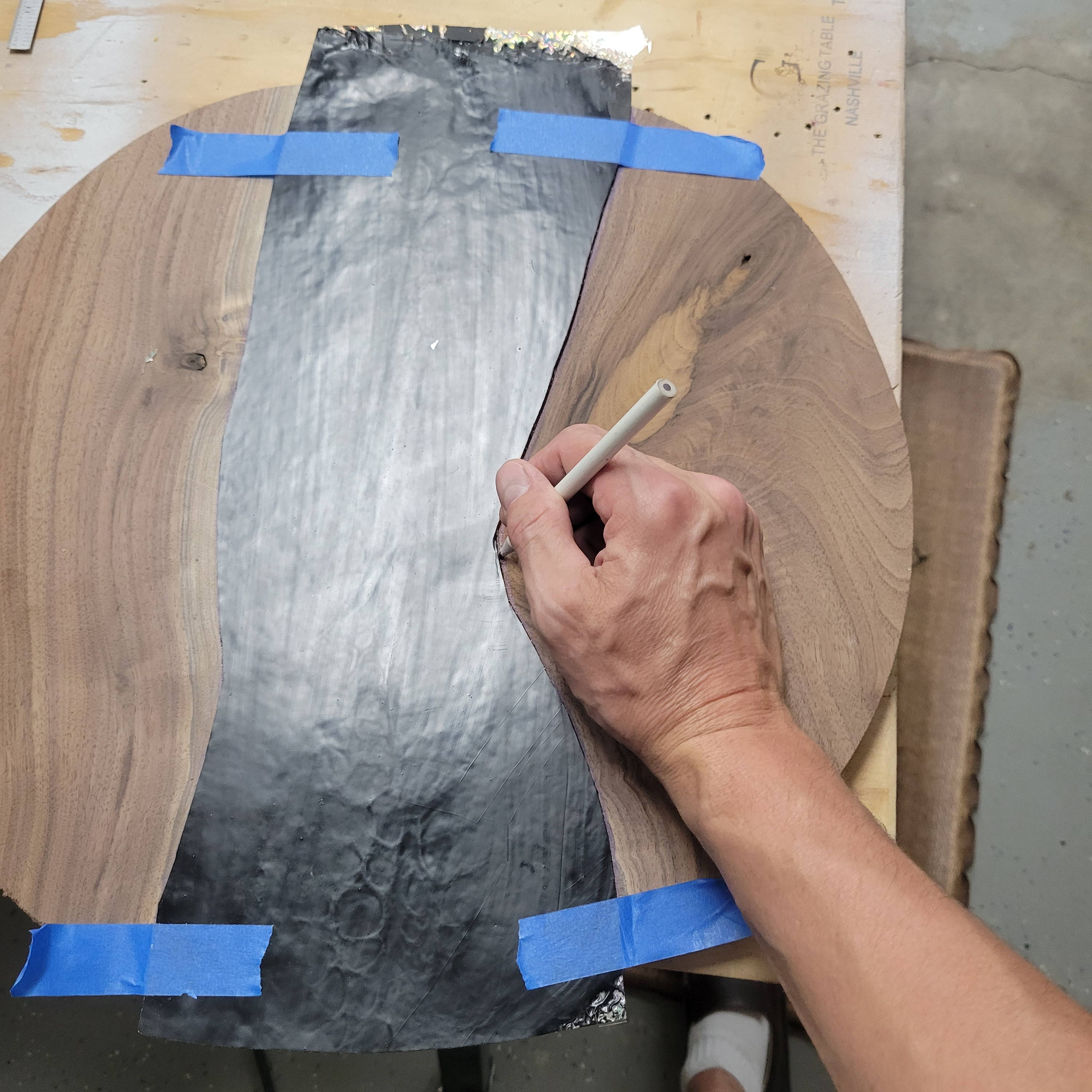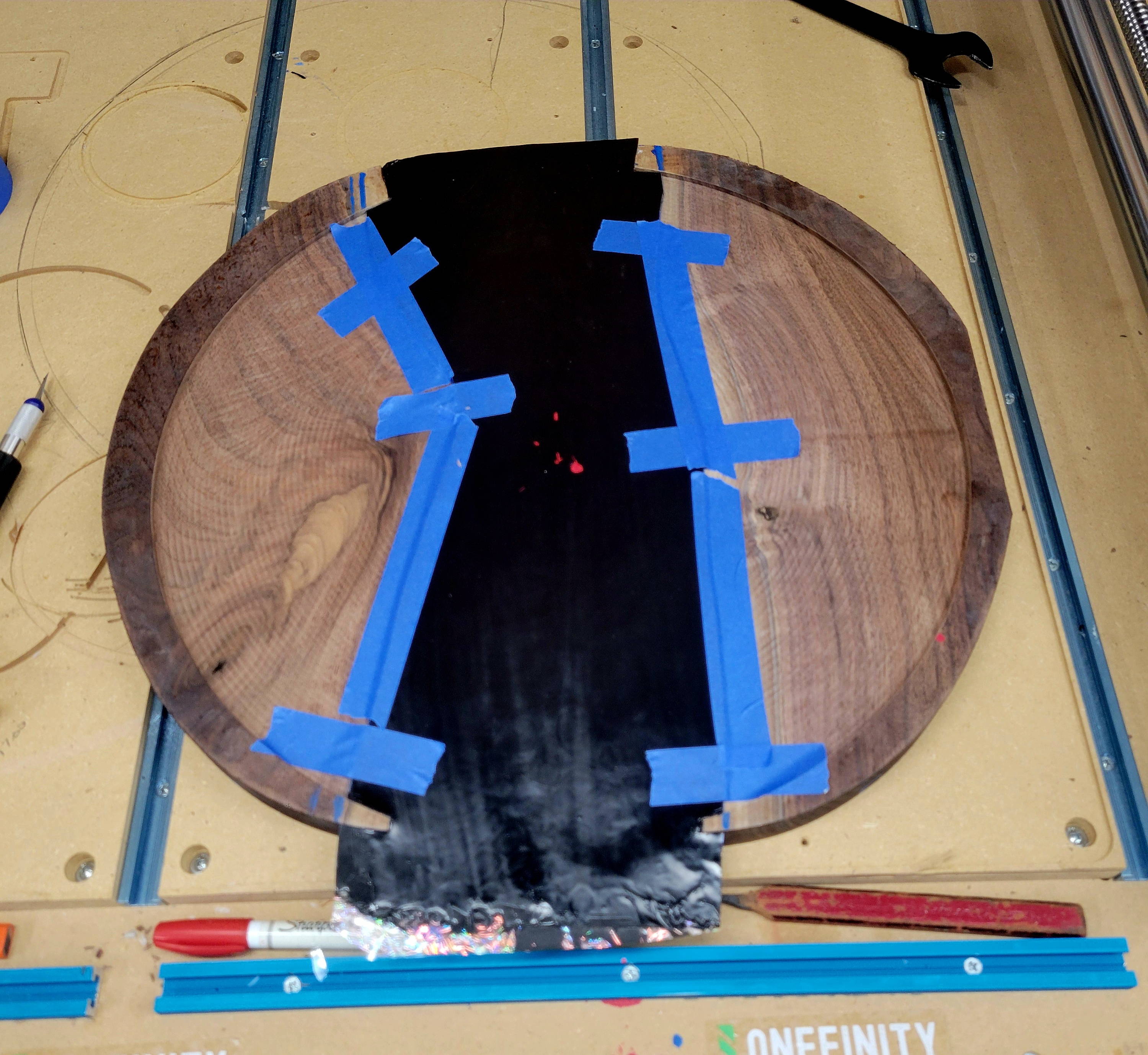 Step 4: Sand and pre-seal with MAS Epoxies Penetrating epoxy
This is an important step to help prevent the wood from off-gassing (air bubbles seeping out of the wood) when pouring Deep Pour X.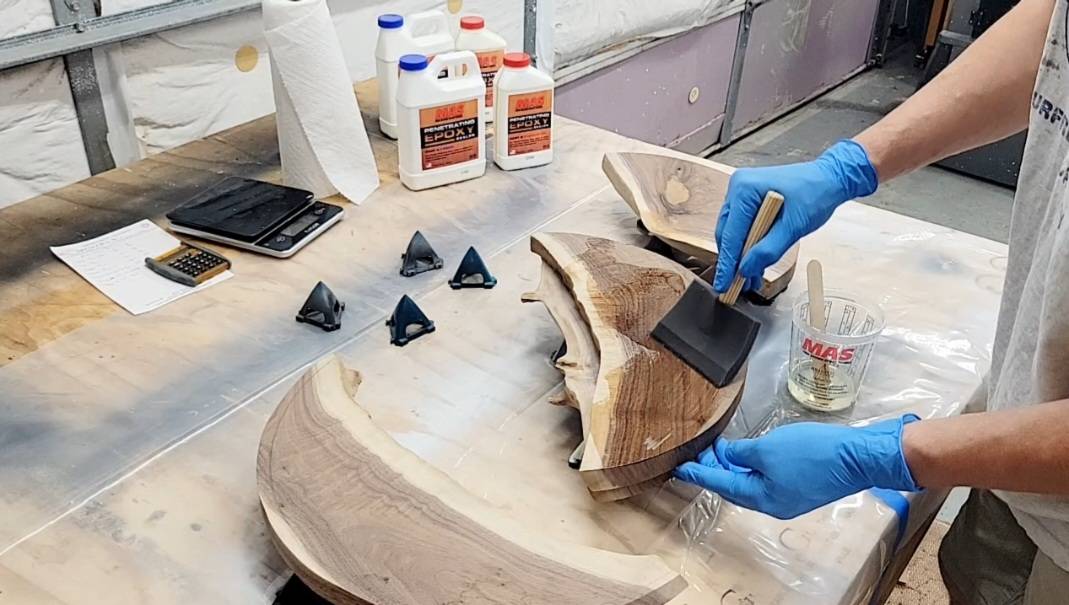 ---
Step 5: Working with the Dichrolam sheet
There are several ways to accomplish this part and can be found on the website.
I choose to invert my piece while supporting the Dichrolam from underneath, using the protective film to prevent damage or dust. Next, I ran a small bead of Table Top Pro (clear resin) onto the wood then set the Dichrolam into place (while applying weight along the edges) till it cured. After the resin cured, I mixed additional resin, this time letting it come to a gel-like consistency before applying it to the edge of the Dichrolam to seal, so that I would have no leaks.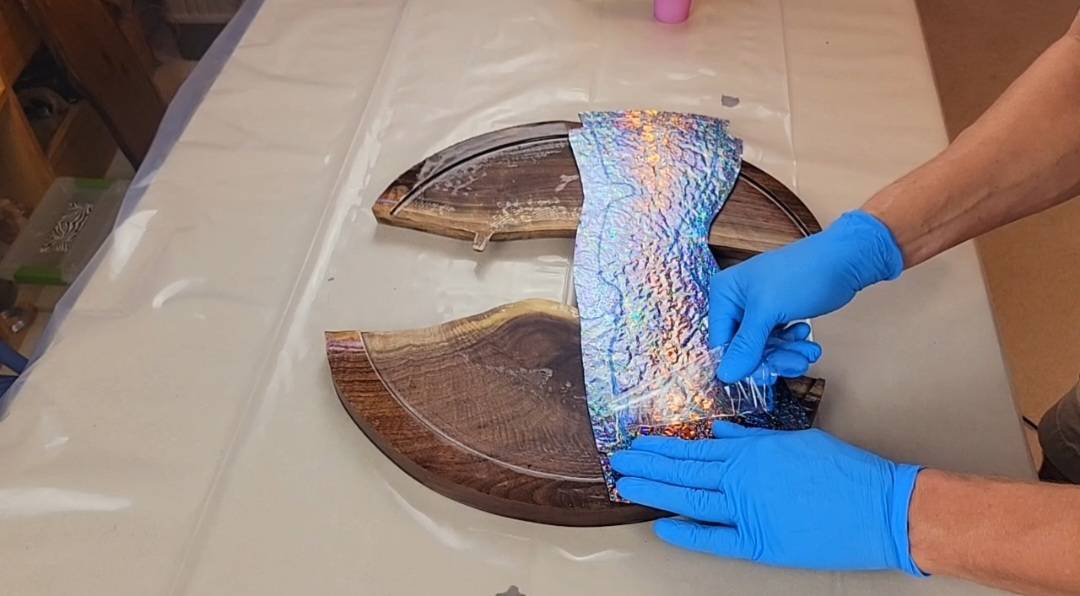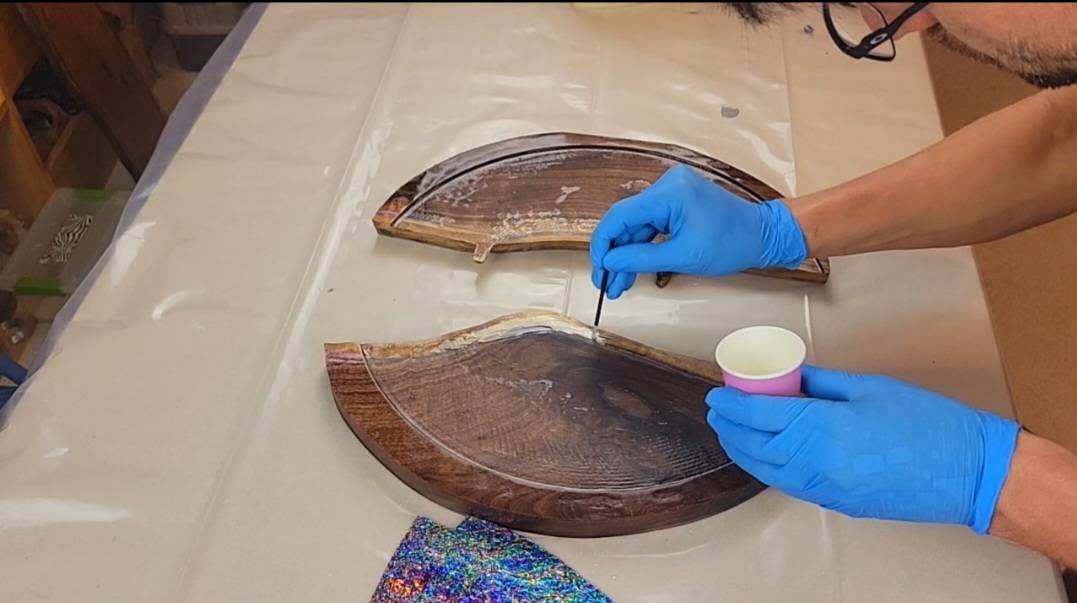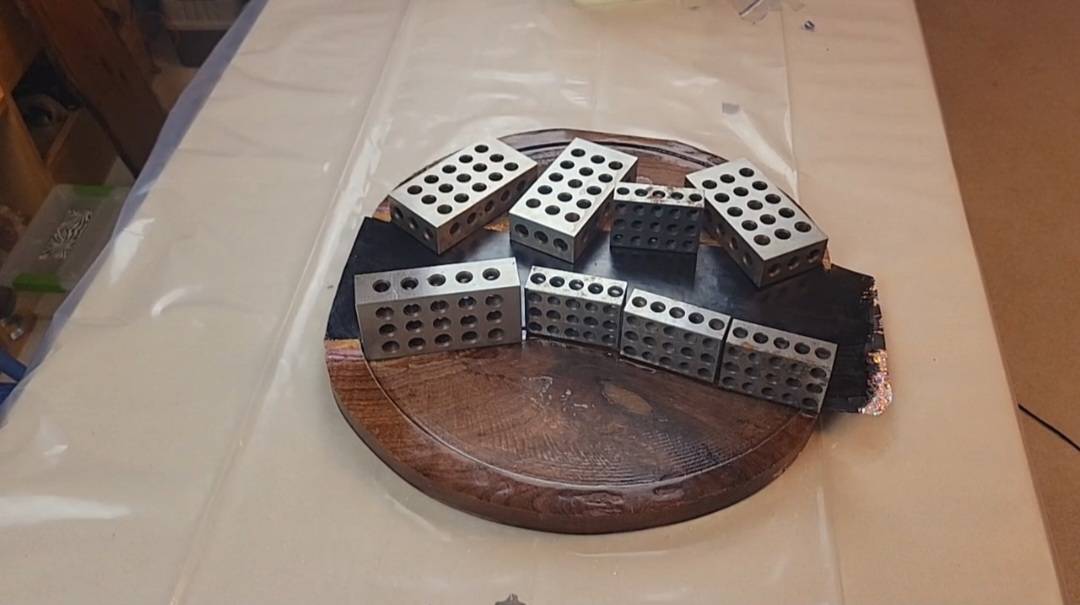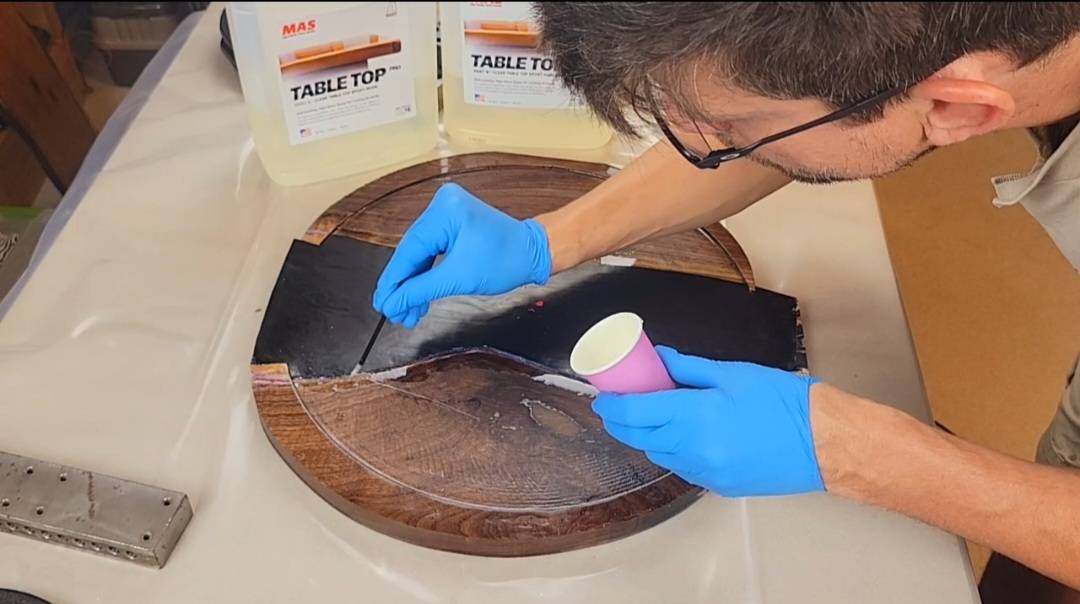 Pro Tip: "After the resin cures, you should flip the tabletop and use clear epoxy to seal the inside edge against the Dichrolam and wood to prevent any air bubbles from seeping out before the next step."
---
Step 6: Time for MAS Deep Pour X
If you have a silicone mold, use it. I did not, so I simply sealed off the ends using a self-made mold with tuck tape on it. Next, I poured MAS Epoxies Deep Pour X and allowed it to cure, followed by flipping the tabletop and pouring the back side (to give protection to the back side of the Dichrolam). As I mentioned earlier, the rabbet was 1/16" deeper, so that when I sanded, I would not come into contact with the backing of the Dichrolam.
---
---
---
Step 7: Sanding and coating
Depending on what equipment you have, you can use a drum sander, router sled, or CNC to flatten the tabletop. Remember, you should not make contact with the backing of the Dichrolam. On my table top, I made the piece over-sized and had to cut the finished shape on my CNC, followed by sanding. After that was completed, it was time to pour the protective coating using MAS Table Top Pro.
---
---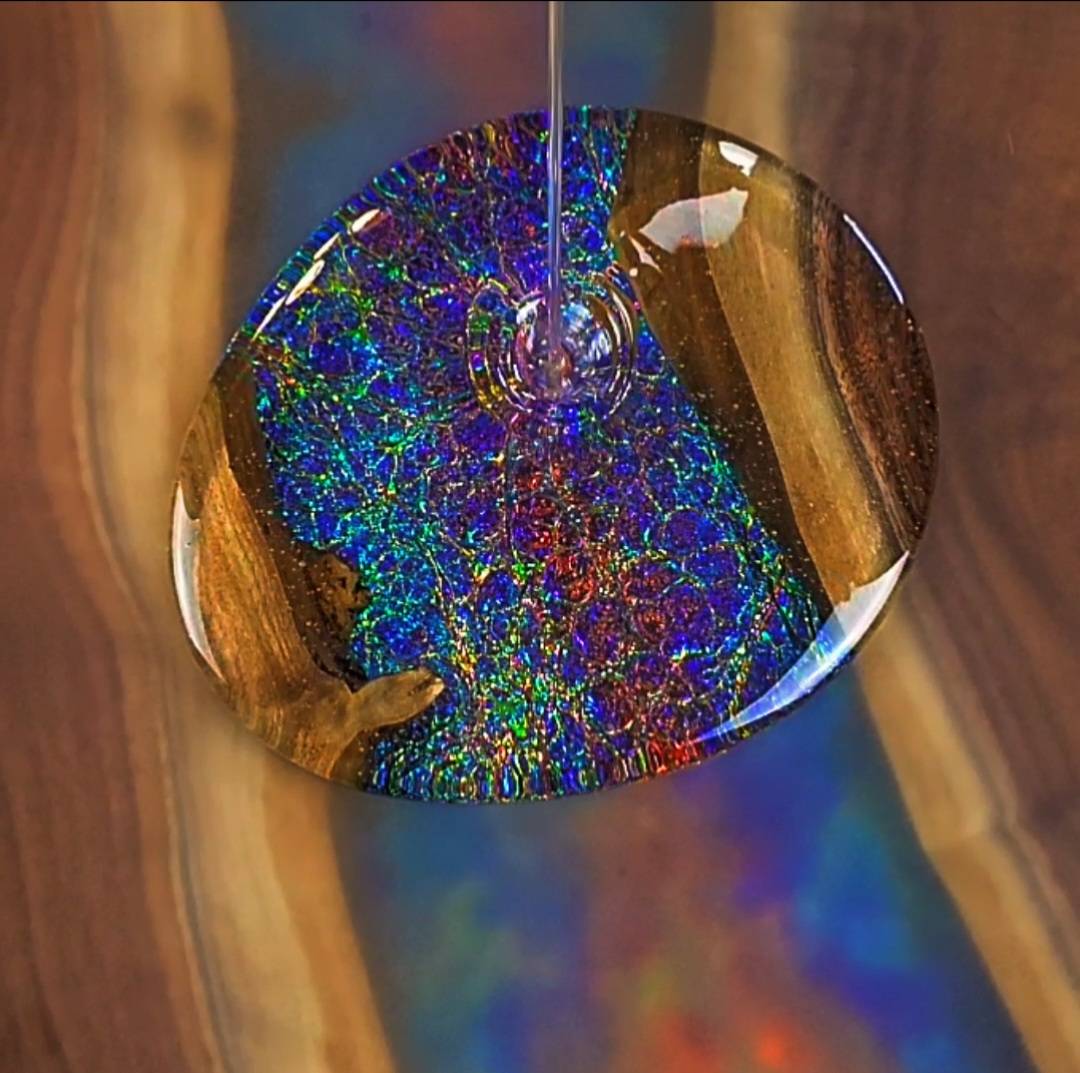 ---
---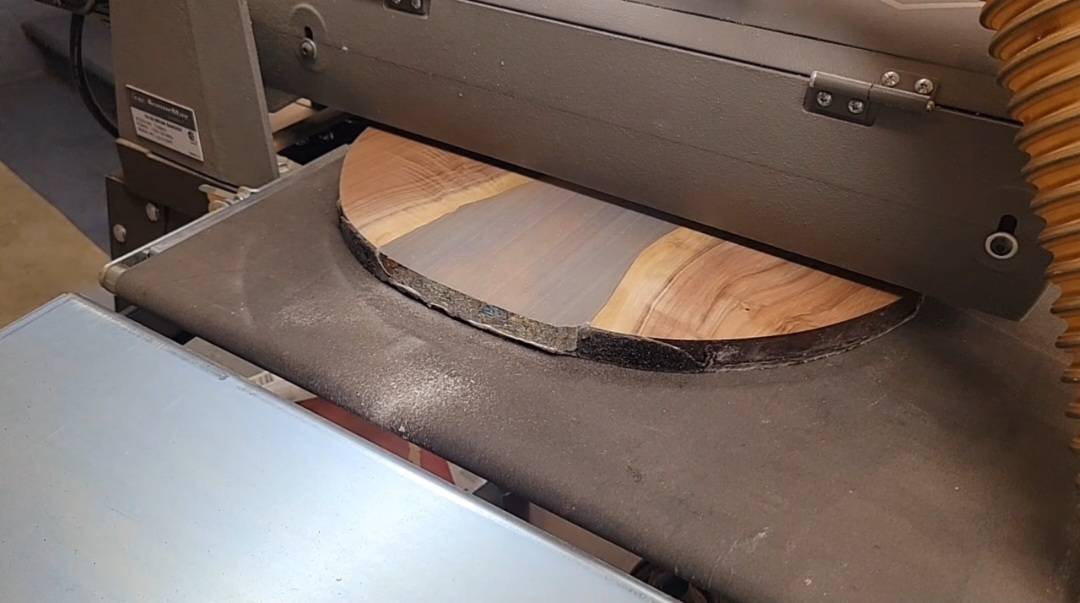 ---
Step 8: Milling and glueing
If you have a CNC, there is a free leg diagram PDF or SVG available to download. Of course, some sanding is required before moving onto the next step. I sanded my table legs to 220. Also, depending on what finish you choose to apply, you may need to sand to a lower grit.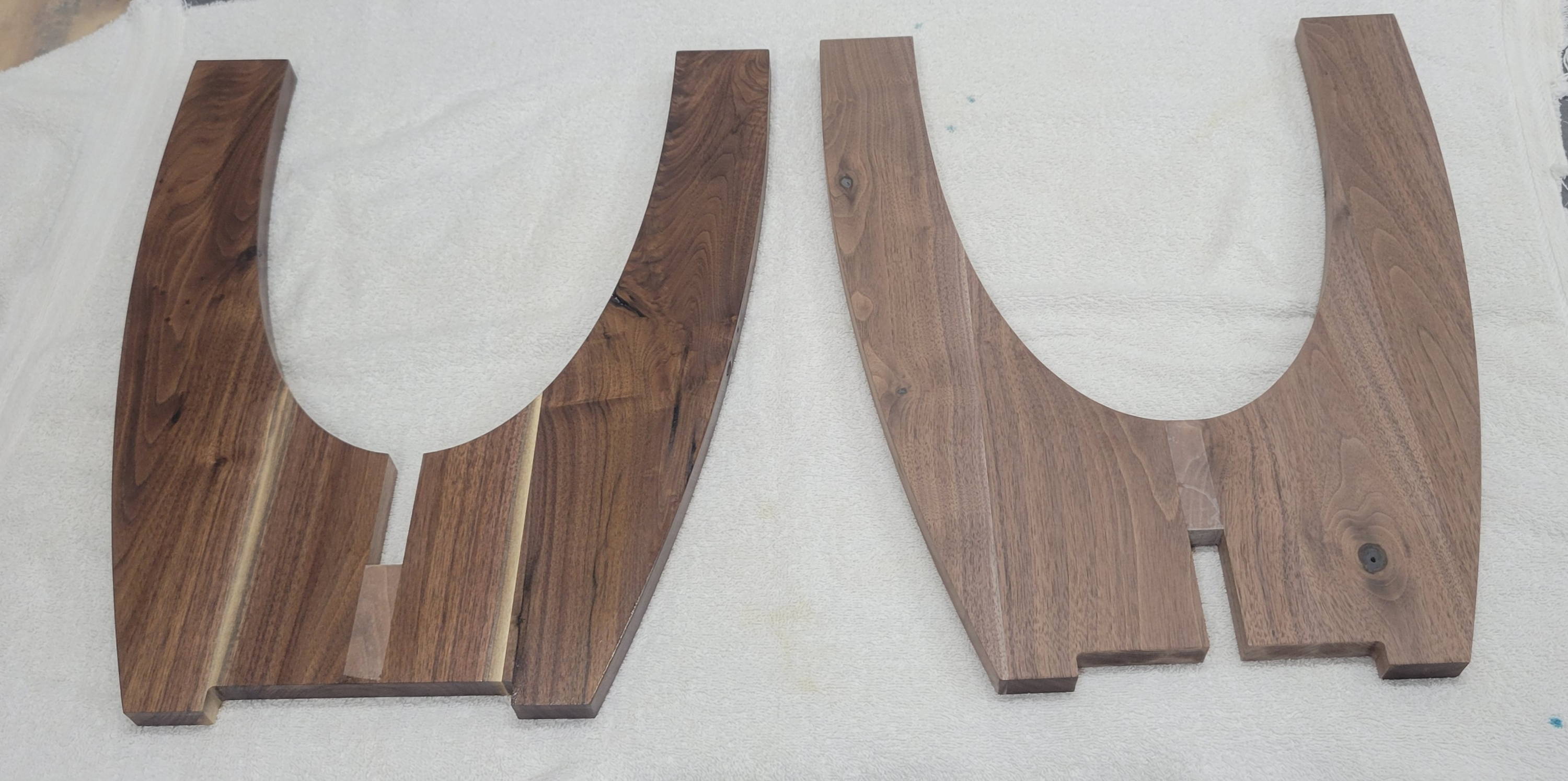 ---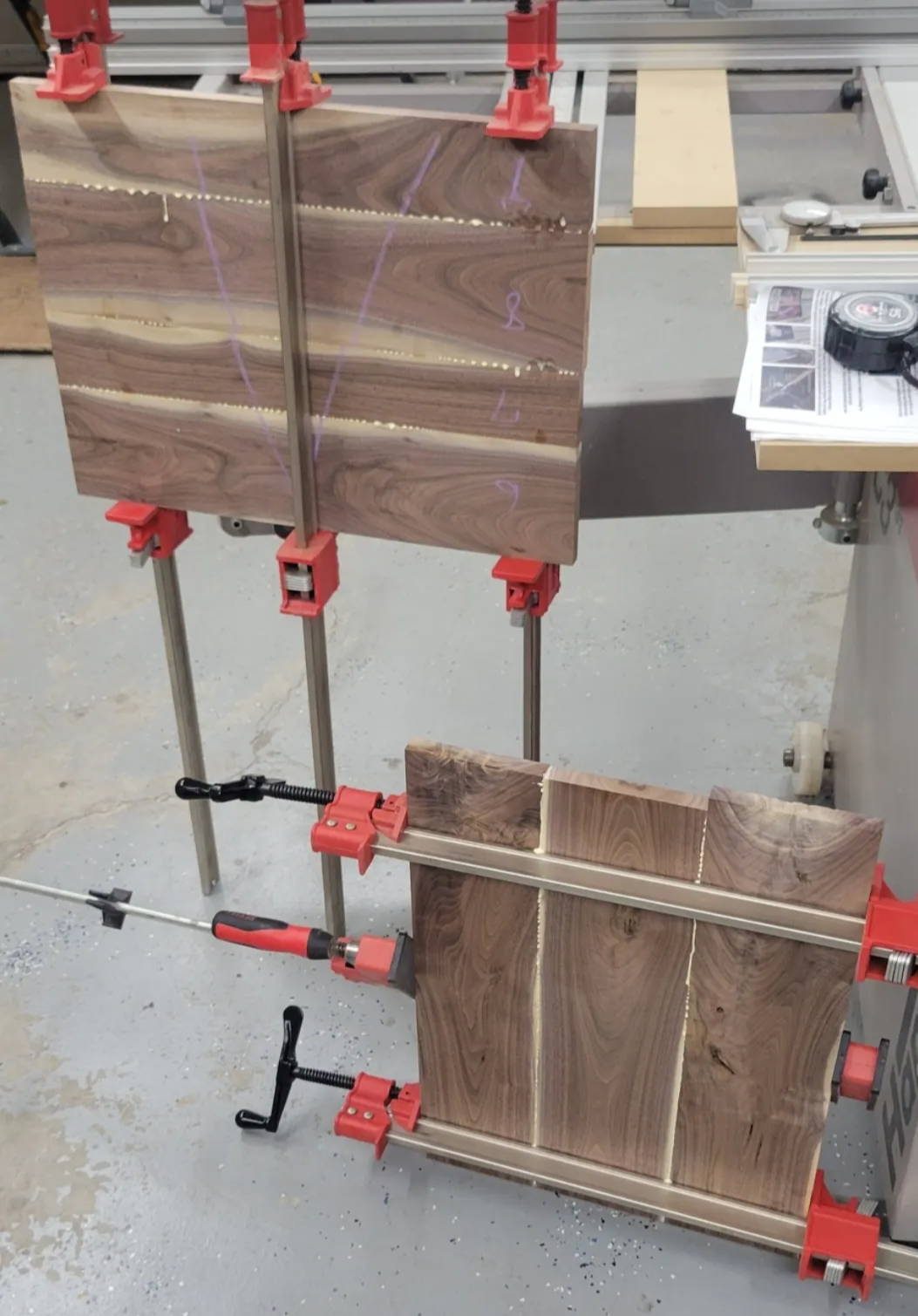 ---
I used clear tape to cover where the bridal joint comes together (to glue later). After the tape was applied, I used Odies Oil to finish the legs.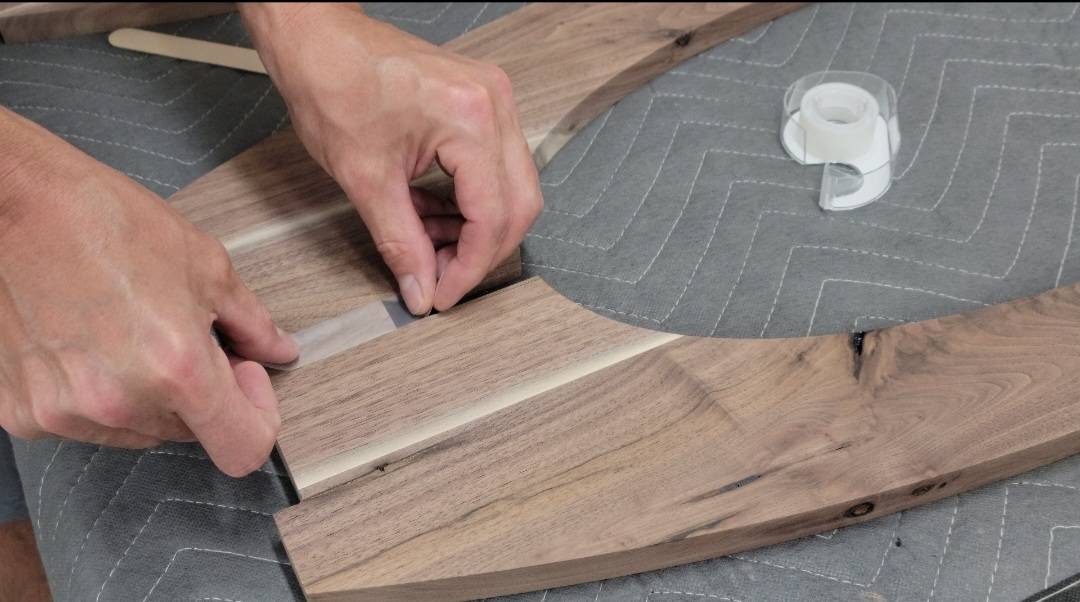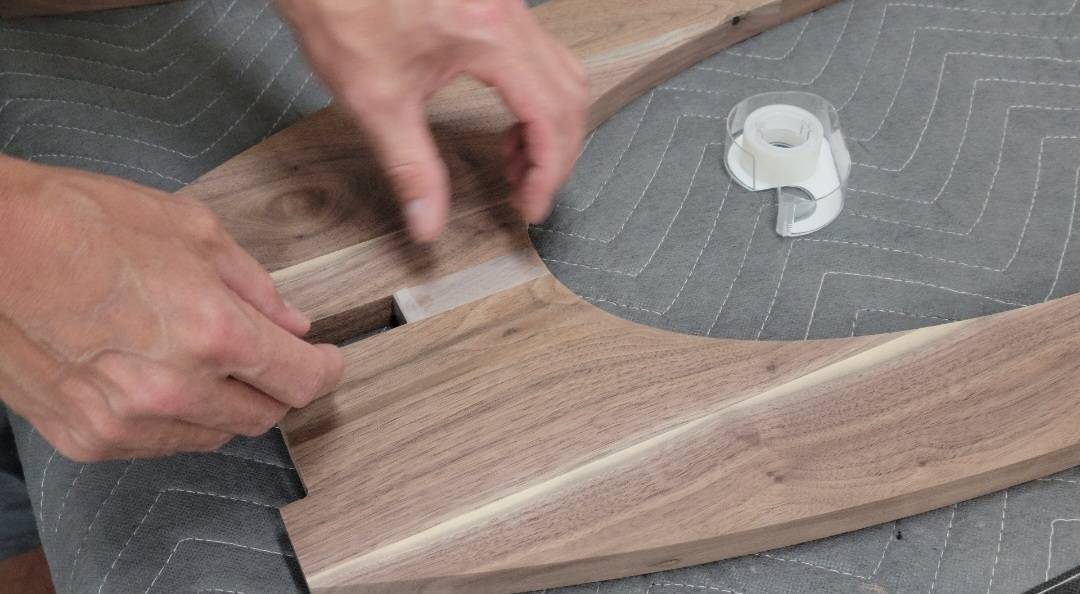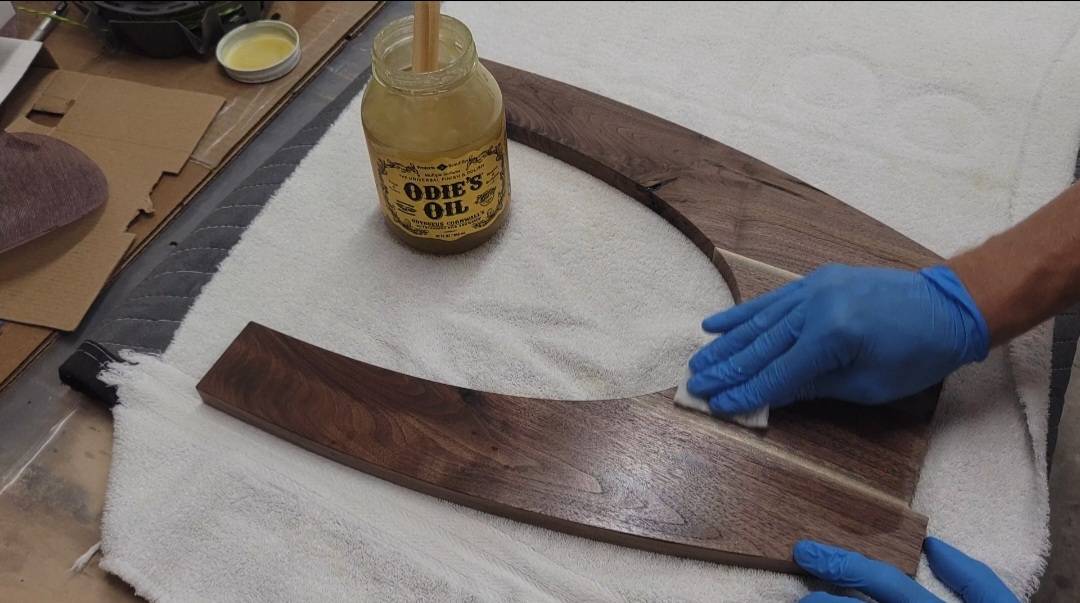 Step 10: Putting it all together
Let's predrill holes and attach the tabletop to the legs (make sure to screw into the wood, not the Dichrolam)! I had some L brackets and screws in my shop, which I painted black and used to attach my tabletop (all hardware was hidden by the top). The screws attached into each leg and then into the bottom of the wood tabletop.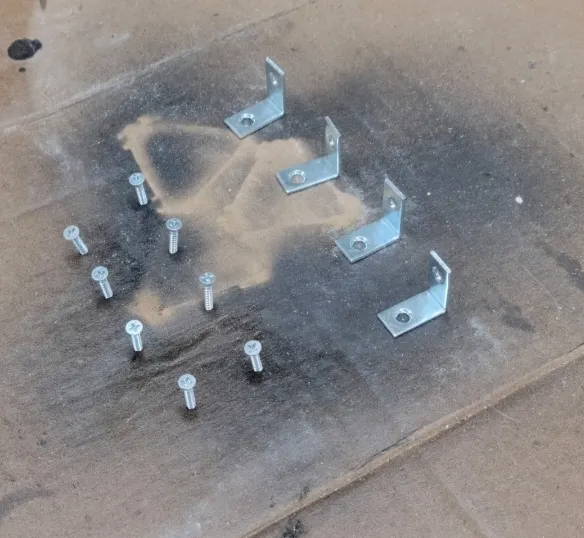 ---
---
AND THATS A WRAP!
ENJOY YOUR NEW FUNCTIONAL ART PIECE!!!!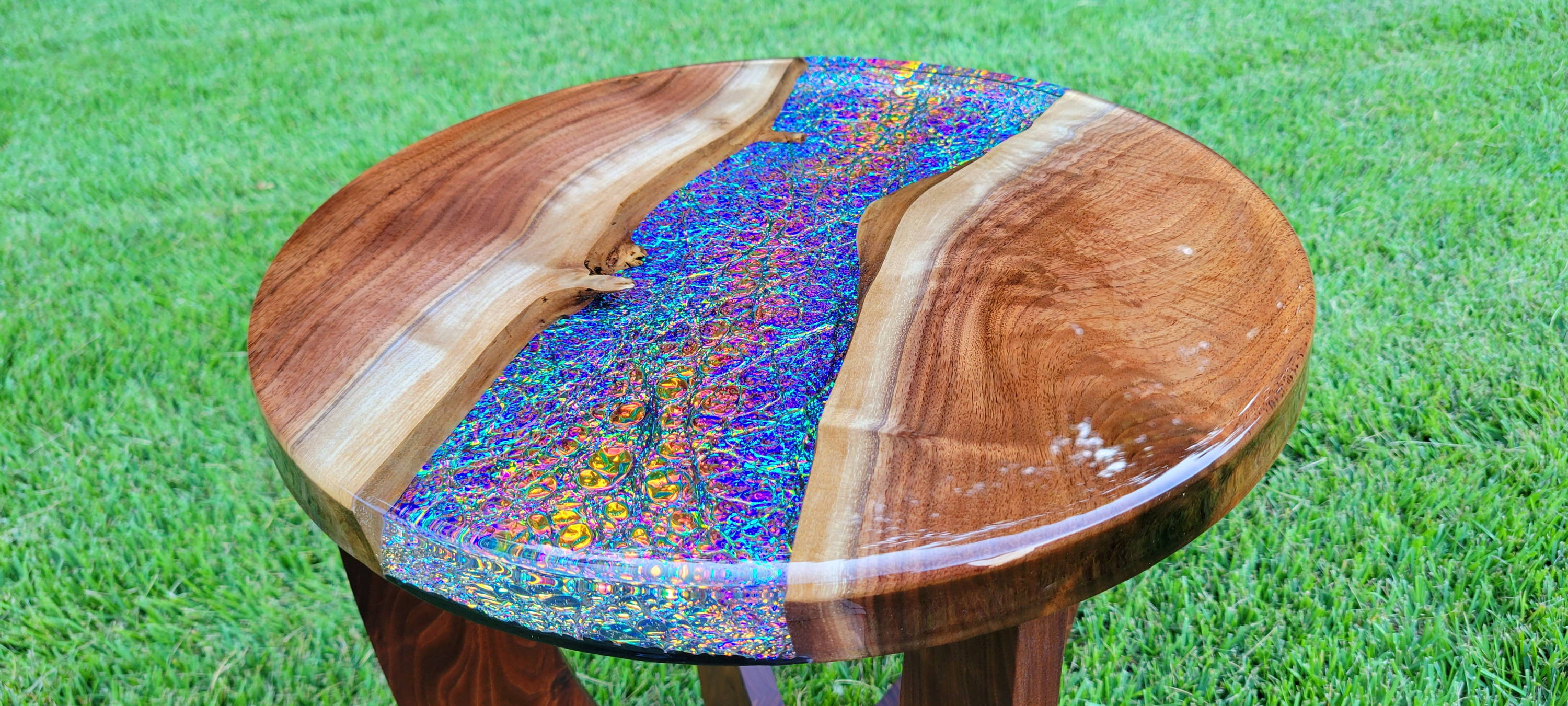 ---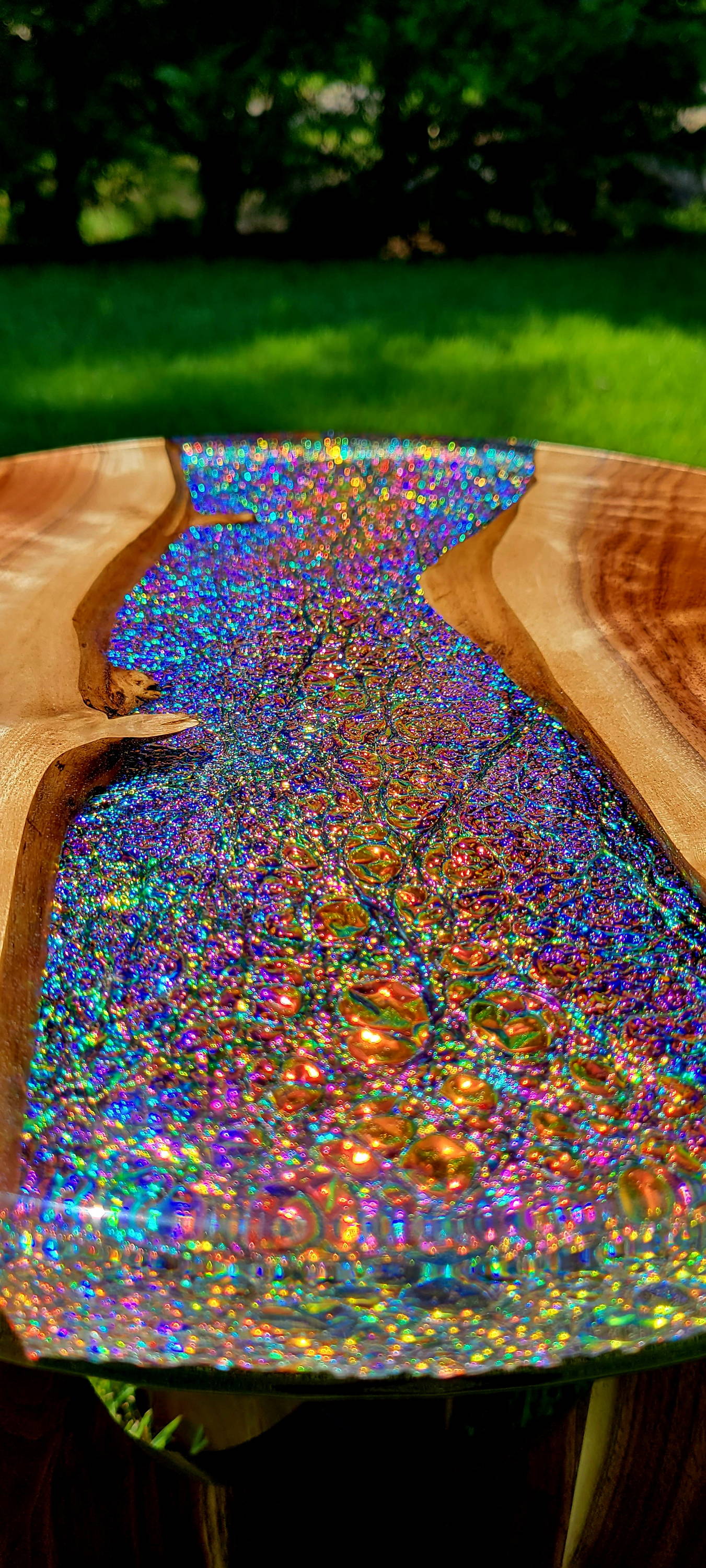 ---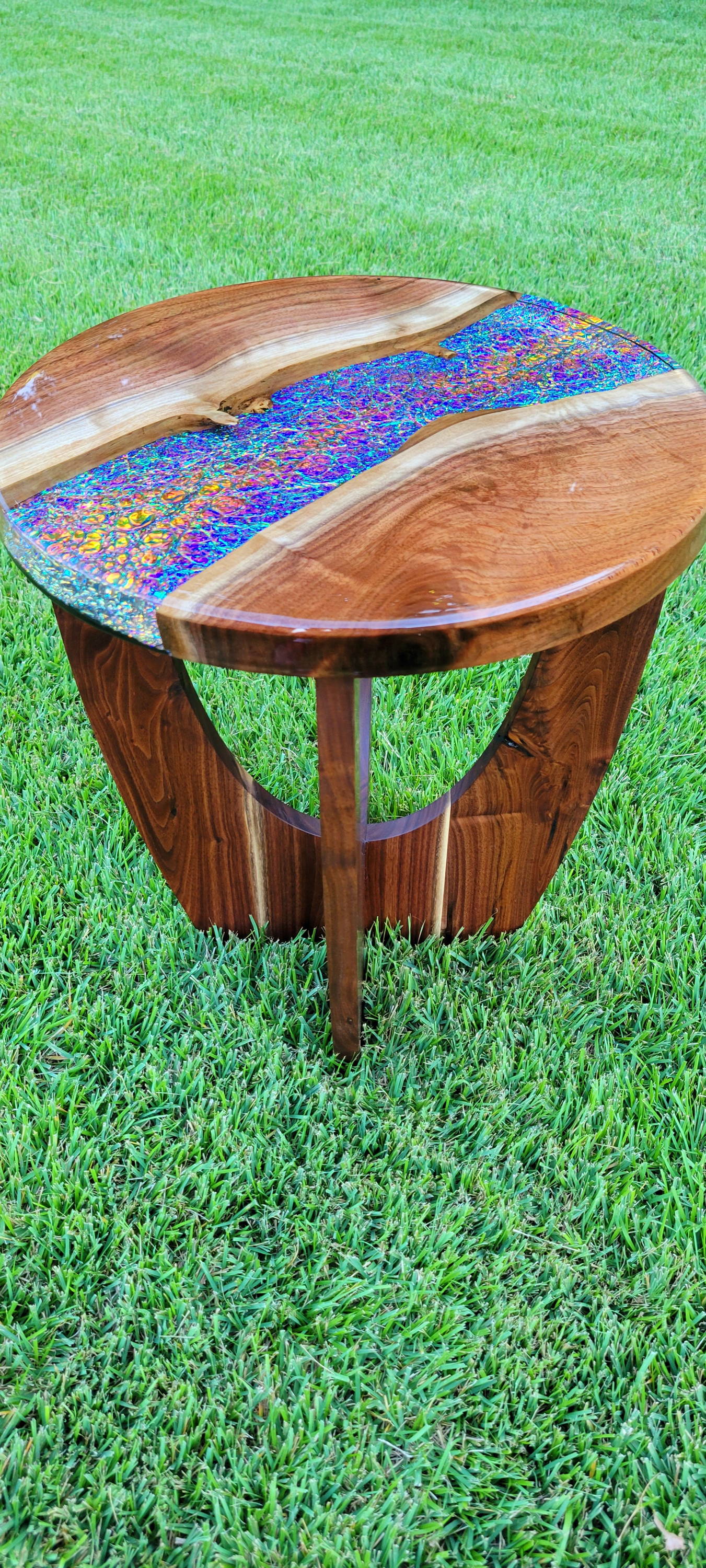 ---