Maker Meetup Workshop Recap July 2022
Jul 21st 2022
---
We don't always have a Maker Meetup workshop…but when we do, of course we take our talented makers to a LLAMA RACE! This month's workshop was not only fun but also inspiring, educational, and collaborative. Here at MAS Epoxies, we are so grateful to be a part of a maker community that encourages working together rather than competing. We were able to see this being displayed throughout the entire workshop!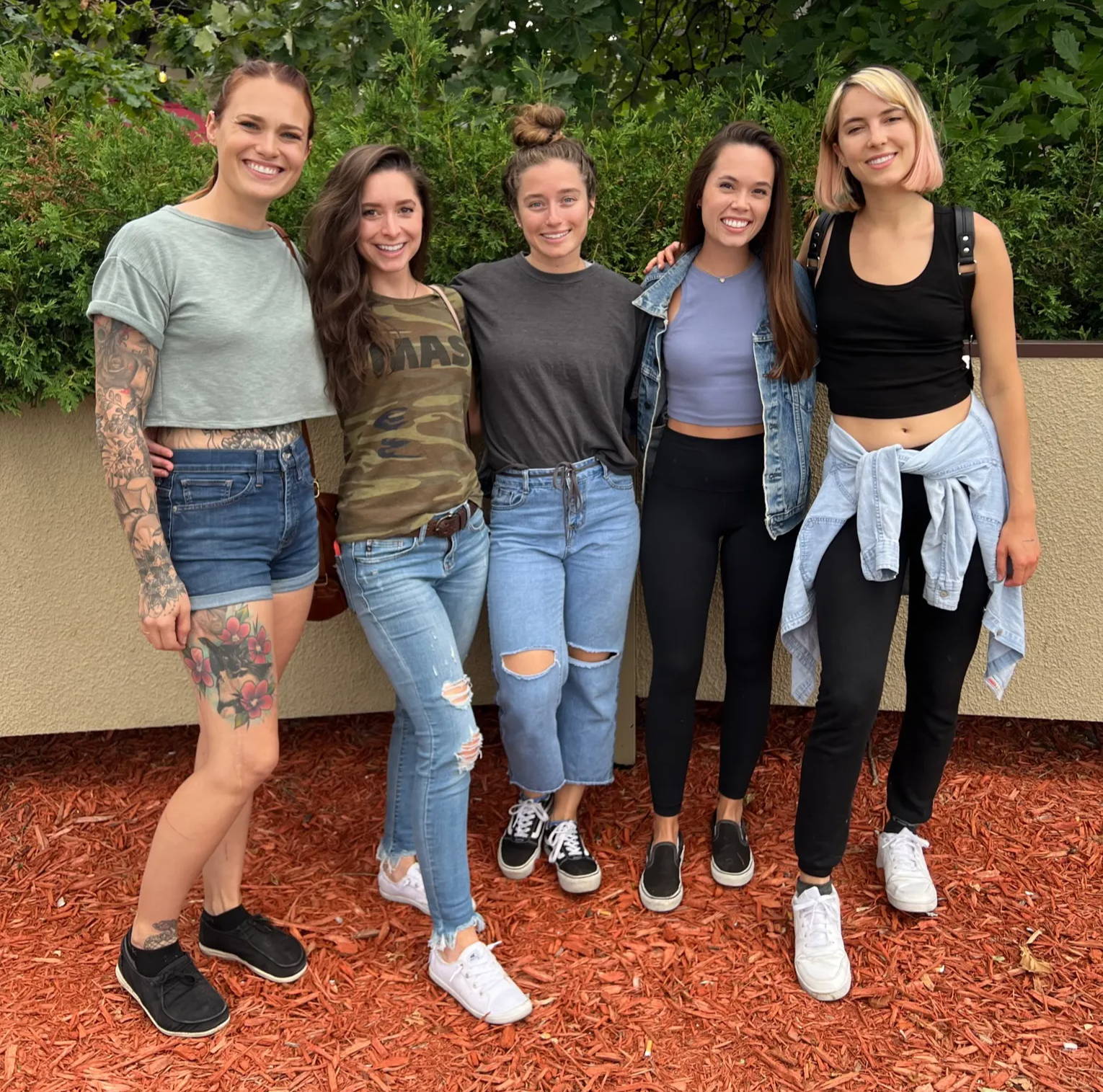 ---
Check Out These Fun Videos!
---
---
---
---
From Saturday, July 9th to Wednesday, July 13th, we had the pleasure of hosting 4 incredible artists and makers at the MAS headquarters in St. Paul Minnesota for a jam-packed week of creative creating using our wide variety of epoxy resin.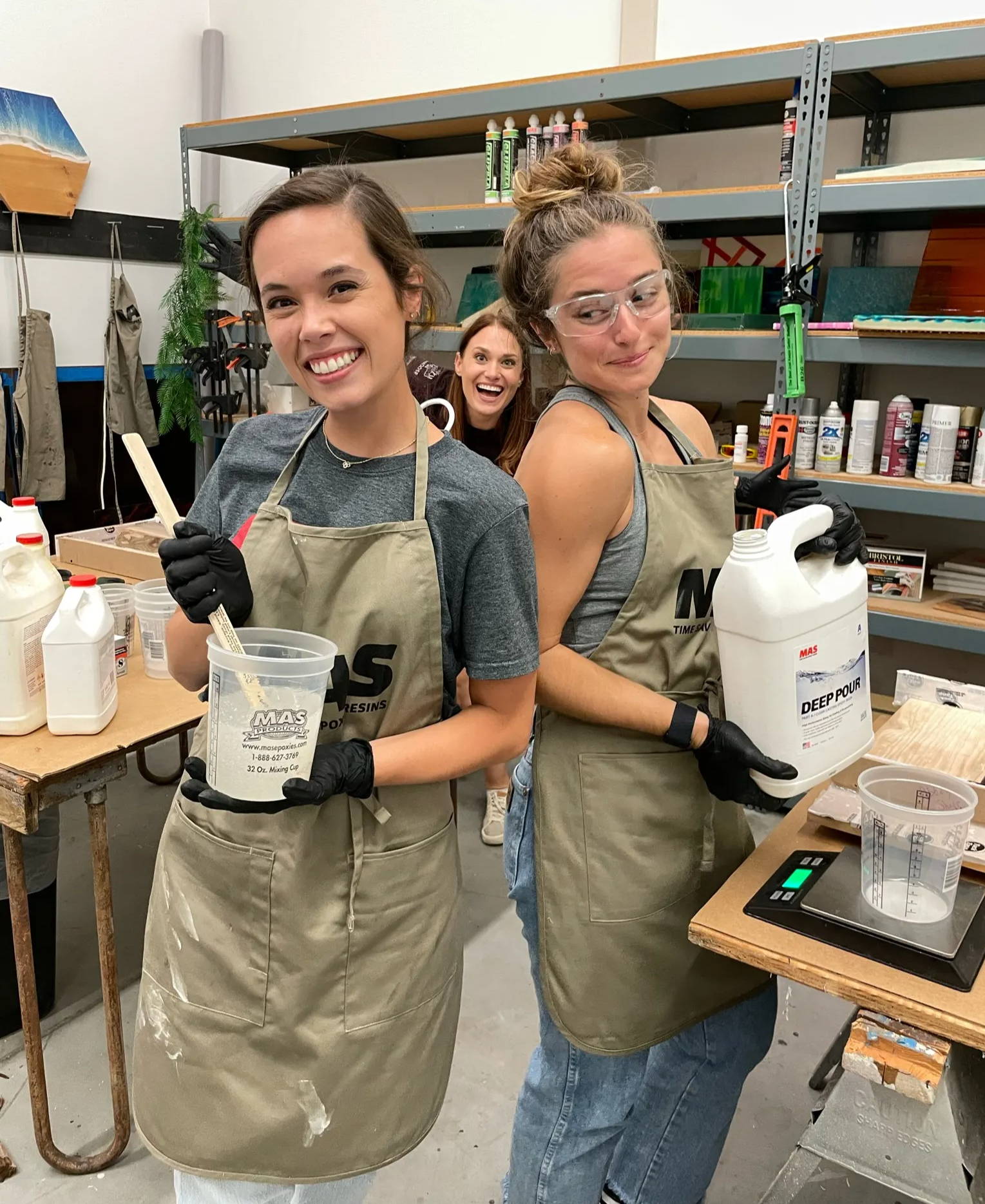 ---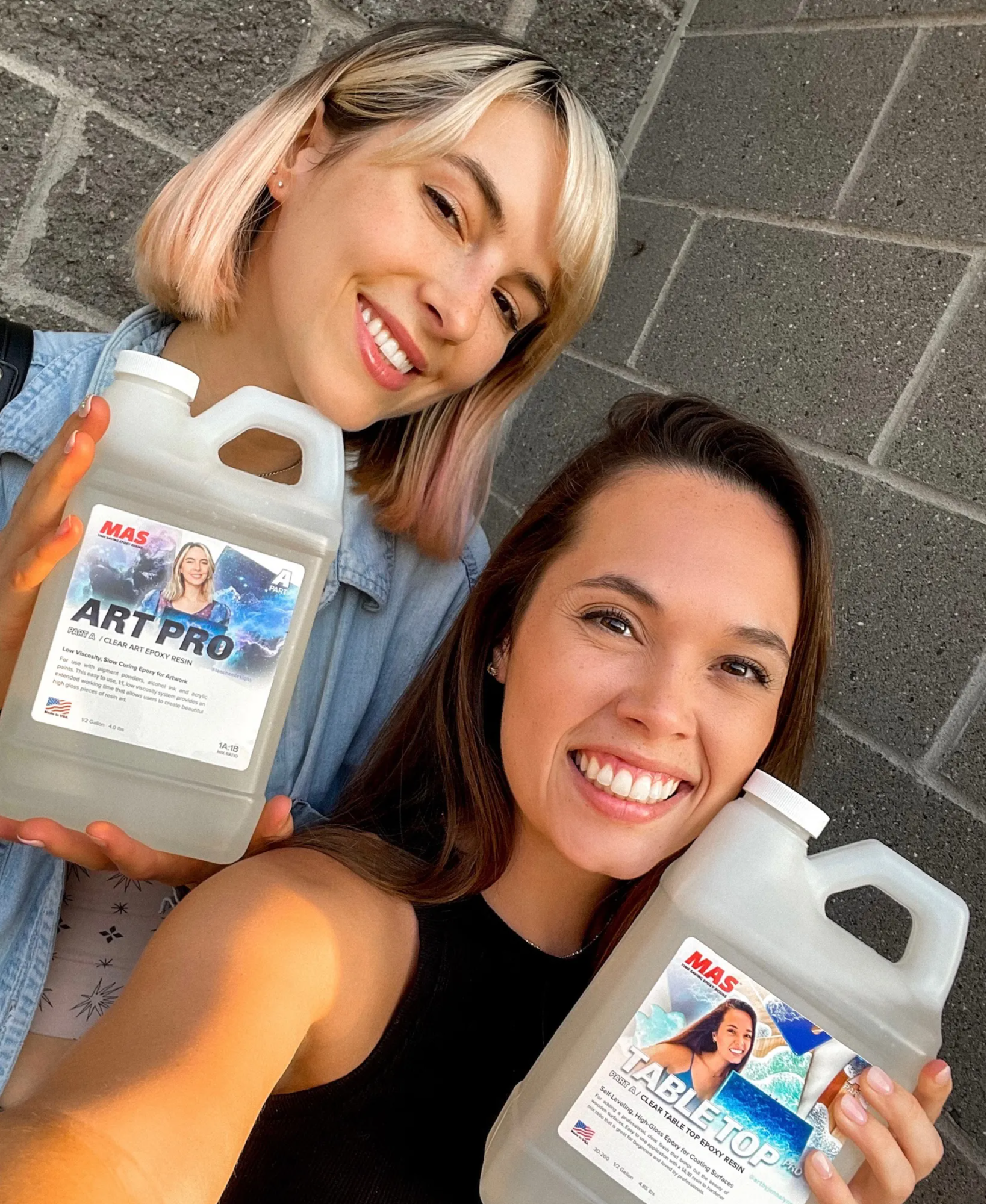 ---
---
Jess and Jef from @twomoosedesign
Jess and Jef from @twomoosedesign are an amazing husband and wife team who specialize in woodworking, metal work, content creation, education, and inspiring everyone around them. During this work shop they worked on multiple projects, but the one that stood out for us, is their "Gothic Jungle" shelf and side table. Using beautiful wood from Wood From The Hood here in Minnesota, layers of faux leaves, and tinted epoxy resin; they were able to create a stunningly dimensional, functional piece of art.
"The best part of the workshop was getting to meet and work with so many new makers! We had such a great time learning from everyone and can't wait to go back!" - Jef & Jess
---
Make sure to check them out on all their social channels and website!
---
Jenna from @artbyjennalynn
---
Jenna from @artbyjennalynn is an outgoing, ambitious, and creative artist who specializes in epoxy resin ocean art, galaxy paintings, and memorial artwork. During this Maker Meetup workshop, she created more than six pieces of art and experimented with epoxy systems that she's never used before. One of my favorite pieces of Jenna's from this trip, was her stunning resin ocean diptych on Sculpted Panels. She used real sand and layers of colored epoxy resin, to create a dreamy ocean scape. Jenna's focus and dedication to her business and craft is so impressive and we can't wait to see what she creates next!
Make sure to check Jenna's social channels and website!
"I can't even begin to say how much fun I had with everyone on this trip! Combining artists with 3 different specialties was truly the icing on the cake because being able to watch and learn from each person doing their own thing was not only so much fun, but extremely valuable as fellow artists and business owners. Not to mention we felt as if we had all been best friends for years, when we had only met a few days prior! It really was an amazing group of people. I love my MAS fam so much!" - Jenna
---
Lanchen from @lanchendesigns
Lanchen from @lanchendesigns is an insanely talented cosmic artist who creates the most fascinating resin space paintings featuring her famous nebulas. It was so fun to see Lanchen jump from project to project while she added tiny, hand painted details that made her pieces come to life right in front of our eyes! She also collaborated on an amazing ocean and nebula painting with Jenna! Lanchen hand painted the night sky with stars and a colorful nebula, while Jenna created beautiful, crashing waves. Seeing these two artists work together in unison to create a one-of-a-kind painting was priceless.
"I had such a great time at the workshop. Not only did I learn a lot of new ways I can use resin but I also got to meet and work with other artists. My favorite part about the trip was definitely the people. Everyone was so welcoming and hilarious, I was laughing the entire time." - Lanchen
---
---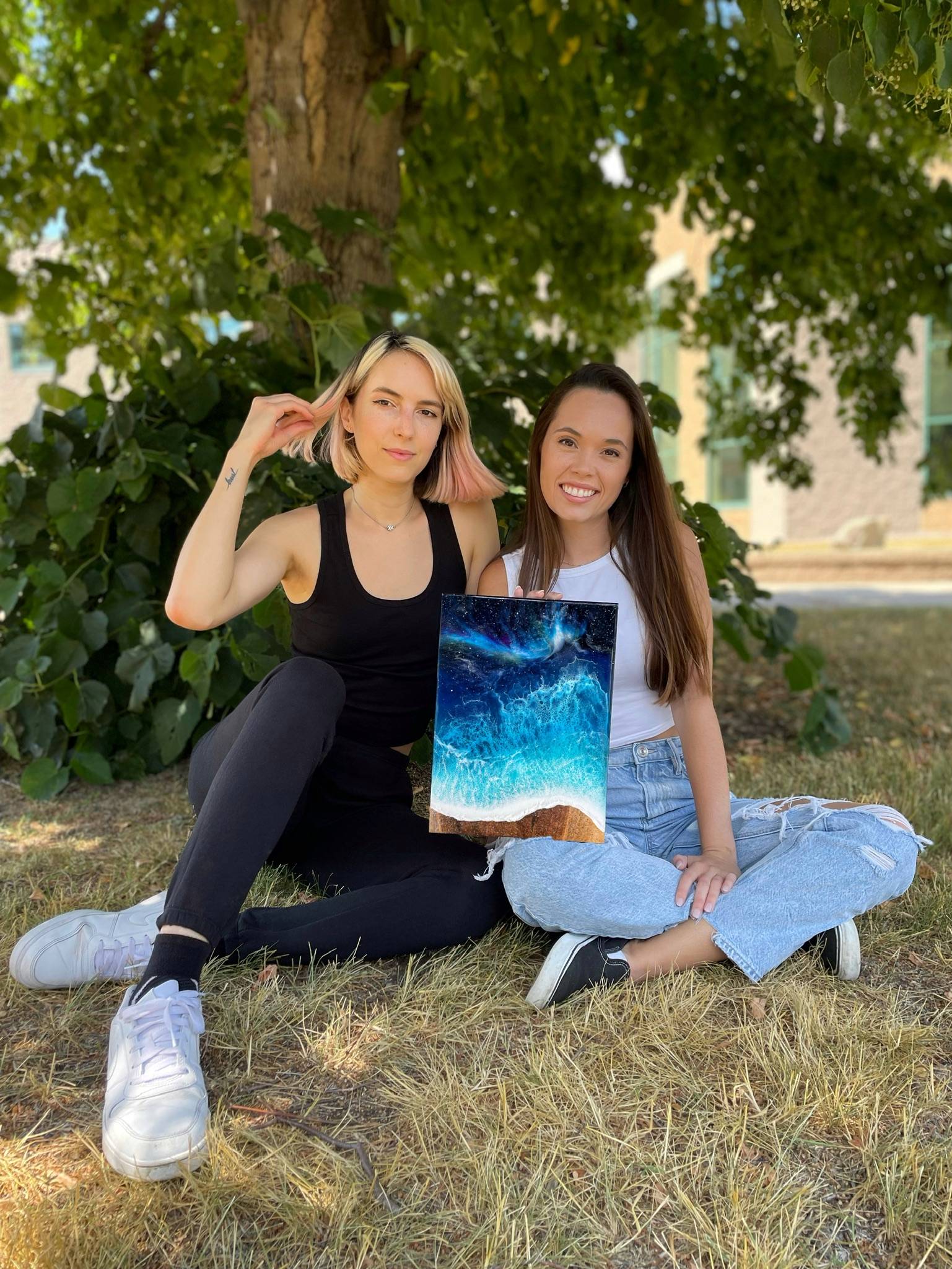 ---
Make sure to check Lanchen's social channels!
---
All in all, this Maker Meetup workshop was one for the history books! I think we need to start planning our next event! If you would be interested in coming to the MAS headquarters for a creative workshop, let us know by shooting us a DM at @masepoxies on Instagram! We are so thankful for all of the support from the maker community, because without you, we wouldn't be here today! Stay Creative and Happy Crafting!